Two-Thirds Of UK Top 15 Are Non-Doms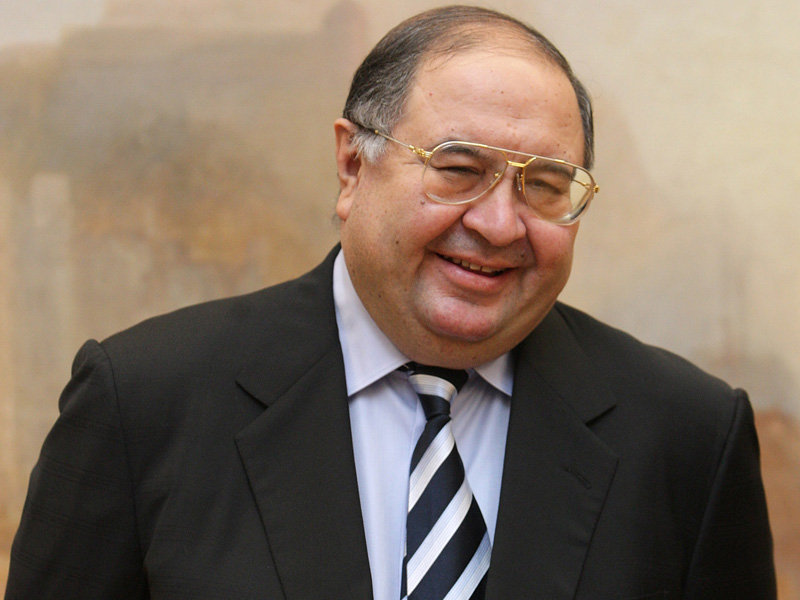 Alisher Burkhanovich Usmanov is the richest individual in the United Kingdom, according to the top released by Wealth-X, the global ultra high net worth individuals (UHNW) prospecting, intelligence and wealth due diligence firm.
Alisher Burkhanovich Usmanov, whose stable of companies and investments range from Metalloinvest to MegaFon and Kommersant, has replaced previous incumbent, Lakshmi Niwas Mittal, at the top of the list. More popularly known as part owner of English football club, Arsenal, Mr Usmanov is worth at least US$ 16.4 billion. Mr Mittal has seen his net worth estimate decline along with the stock price of ArcelorMittal, losing at least US$ 30 billion in recent years. He now sits second on the list. At third spot is Roman Abramovich. The owner of Chelsea Football Club and Millhouse Capital, Mr Abramovich's high profile lifestyle suggests he does not appear to avoid media attention.
Old money is represented by Gerald Cavendish Grosvenor, the sixth Duke of Westminster, who is fourth on the list. The wealthiest property developer in the United Kingdom, the family business traces its roots to 1677 when an ancestor Thomas Grosvenor married Mary Davies, who had inherited 500 acres of land in West and Central London. Women are represented on the list with the Heineken heiress Charlene de Carvalho-Heineken at No. 10 on the list.
United Kingdom's 15 richest individuals:
1 Alisher Burkhanovich Usmanov 16.4 US$ Billion
2 Lakshmi Niwas Mittal 15.8 US$ Billion
3 Roman Abramovich 12.1 US$ Billion
4 Gerald Cavendish Grosvenor 11.1 US$ Billion
5 Leonard Valentinovich Blavatnik 9.5 US$ Billion
6 John Fredriksen 9.3 US$ Billion
7 Hans Rausing 9.1 US$ Billion
8 Willard Gordon Galen Weston 8.4 US$ Billion
9 Srichand Hinduja 7.6 US$ Billion
10 Charlene de Carvalho-Heineken 6.9 US$ Billion
11 Nicholas Oppenheimer 6.8 US$ Billion
12 Gopichand Hinduja 6 US$ Billion
13. Richard Branson 5.0 US$ Billion
14 David Reuben 4.7 US$ Billion
15 Charles Cadogan 4.6 US$ Billion
Stephen Morison, Vice President of Global Research at Wealth-X, noted, "The fact that the top 15 are mostly non-domiciled UHNWIs with diverse nationalities and backgrounds, reflects the attraction the United Kingdom holds for the ultra affluent, who are increasingly global in their outlook and lifestyle."
Mykolas D. Rambus, CEO of Wealth-X commented, "The growing trend of the ultra wealthy choosing to establish residences in the most cosmopolitan cities around the world has implications for all professionals operating in the financial services and luxury sectors. Professionals need to understand these ultra wealthy clients, who defy being categorized by geographical location, should they wish to create consistent strategies of approach."
UHNWIs are individuals with a net worth of at least US$30 million after accounting for shares in public and private companies, residential and investment properties, art collections, planes, cash and other assets.