Elegance meets comfort: ultra-chic flats by Aquazzura.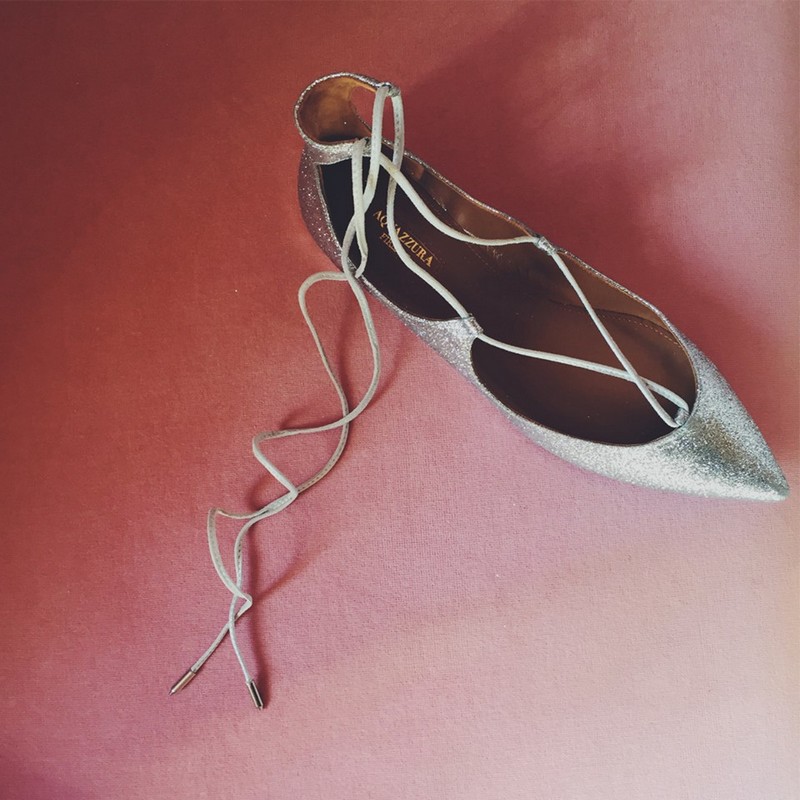 Despite its lack of heel height, Aquazzura Christy power pieces elevate every outfit. Beloved by the likes of Olivia Palermo and Julianne Moore, it's Aquazzura's Edgardo Osorio and the much emulated but never bettered Christy flat that is responsible for the fashion world's obsession with lace-up shoes.
"My aim has always been to create flats that are as chic as heels, flats you don't have to apologise for," says Edgardo of his inspiration for the Christy. "Too often women would approach me wearing flats and apologise for not wearing heels. This is why I created the trend for lace-up flats; they're flats that are interesting, sexy and chic at the same time."
"I love to see the Christy flat worn with a cocktail dress or an evening gown. I think it's very elegant and modern, and gives the outfit an extra edge," says Osorio.
With a full colour wheel and numerous finishes – leather, suede, snakeskin effect – to choose from, don't miss the worldwide exclusives available at Harrods as part of the in-store pop-up in Shoe Heaven and online.
A sophisticated Spring Summer 2016‬ look can be perfected also with Aquazzura's 'Byzantine' flats in white.