"While we are very familiar with thoroughbred horsepower from our cars, the game of polo adds a different level of excitement to the Maserati experience." Umberto Cini, Managing Director of Maserati Middle East, India & Africa.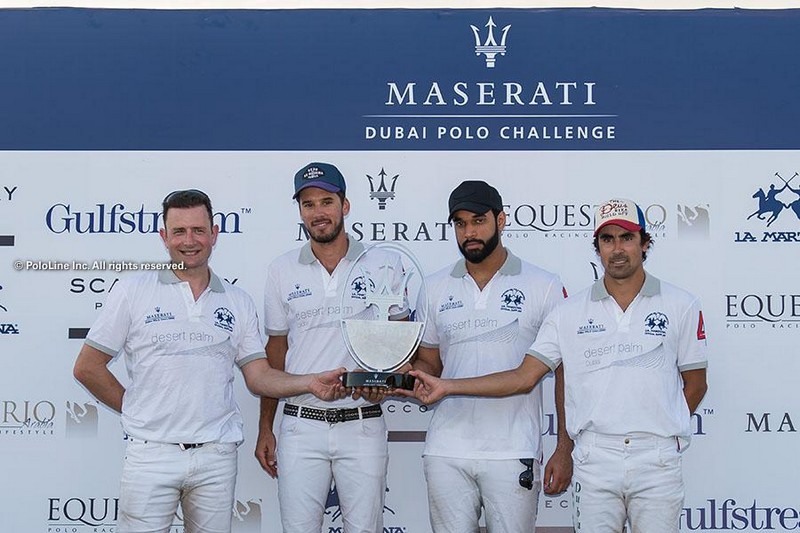 The Maserati Polo Tour always creates strong emotions. Showing once again the success of the combination of luxury and performance, The Maserati Polo Tour 2016 in collaboration with La Martina gained speed in Dubai last week. The winning team, "Desert Palm", produced an impressive performance at this inaugural tournament.
Played over five days, four polo teams, featuring both professional and amateur players from the UK, Europe, the United Arab Emirates, Jordan, Saudi Arabia and Argentina, produced both competitive and entertaining polo.
The Maserati Most Valuable Player prize was awarded to Nacho Gonzalez from the Maserati Team, while Castora, played by Matias Machado, was named the Equestrio Arabia Best Playing Pony.
Besides the actual horsepower on the field of play, Maserati had a fleet of vehicles with a different kind of horsepower on display. The special highlight was the Maserati Levante, which made one of its first appearances in the region.
In conjunction with the Dubai polo Challenge, Maserati and La Martina presented the "24K Gold Dubai Polo" – a unique polo shirt which blends sportswear with luxury: the stretch piquet fabric is embroidered with a 24-carat gold thread. The "24K Gold Dubai Polo" will be available exclusively at La Martina Stores in the Dubai Mall and the Mall of the Emirates and subsequently in the brand's London and Milan flagship stores.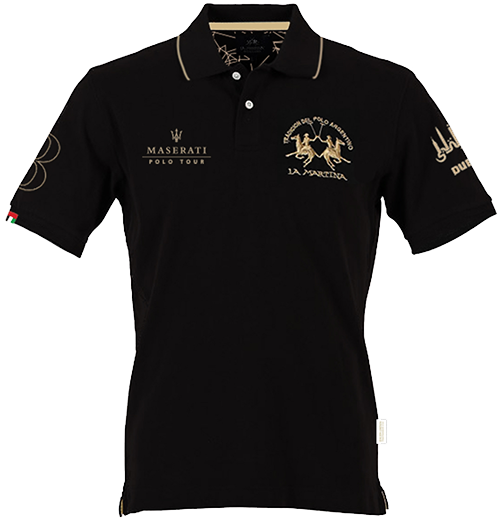 LaMartina also presented the new saddle made of carbon fiber and leather – a product developed high-tech materials and simultaneously designed and carefully created.
The Maserati Dubai polo Challenge was organised by the UK-based Guards polo Club, Europe's leading polo club, which was founded in 1955 by HRH Prince Philip, the Duke of Edinburgh, who remains the Club's President to this day.
Following St. Moritz and Dubai, the third instalment of Maserati Polo Tour 2016 will take place in the UK in June.