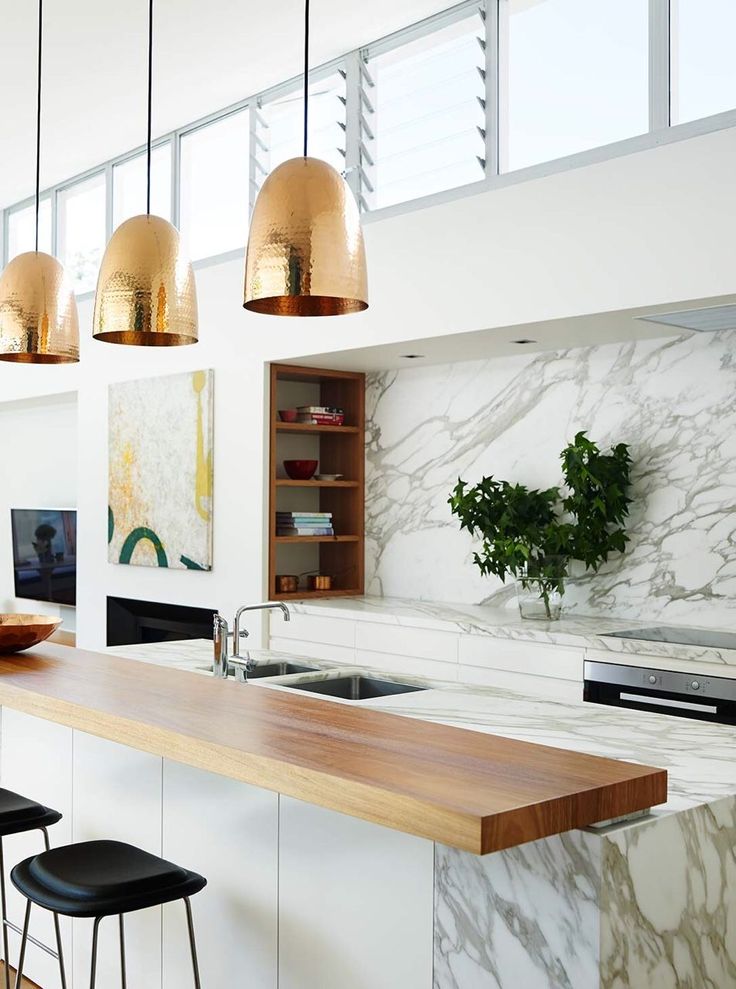 Small kitchen spaces can be decorated, stylized and personalized just as easily as big kitchens. There are several wonderful interior and décor styles that can help you refresh your kitchen's look. Below are some tips you should consider while renovating your kitchen's lighting's furnishing and flooring.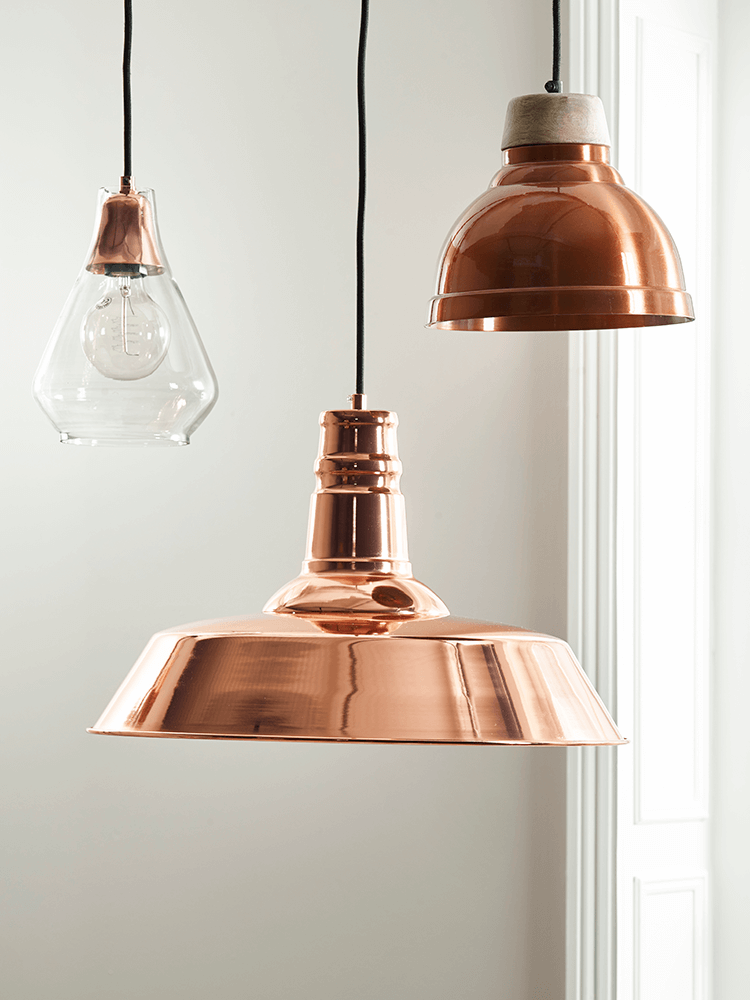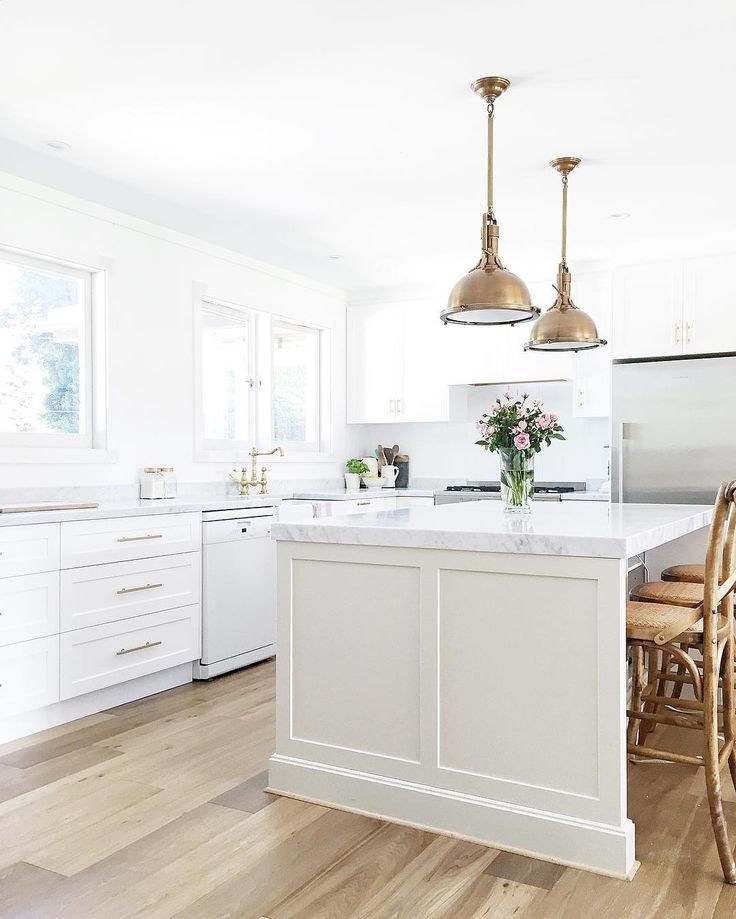 Pendant Lights
Pendant lights are light fixtures that dangle from the ceiling and are typically attached with a cord, chain, or metal bar. They can be used to give your kitchen better lighting and a new feel. Pendent lights can be suspended conventionally over the kitchen counter or the dining set. You can find Pendants in a wide variety of sizes and materials such as metal, glass, concrete and plastic. Moreover, there are energy-saving modern models that have halogen or fluorescent bulbs.
Chic pendant lighting can brighten your kitchen. Hanging different light fixtures over a specific space like the kitchen table can create better intimacy. Suspending Copper toned hardware can add a touch of shine on the ceiling. If your kitchen has cabinets with brass work on them, brass lanterns would complement the cabinets. While the frosted-glass globes hung by delicate chains bring an astonishing modern feel, metallic pendants add an industrial element to your kitchen.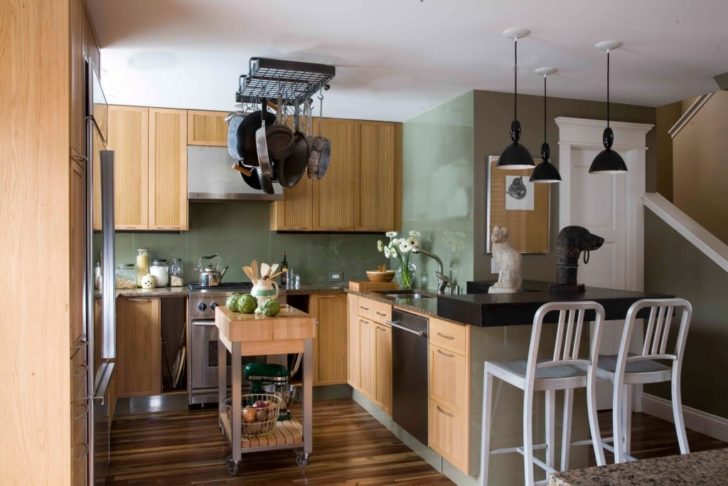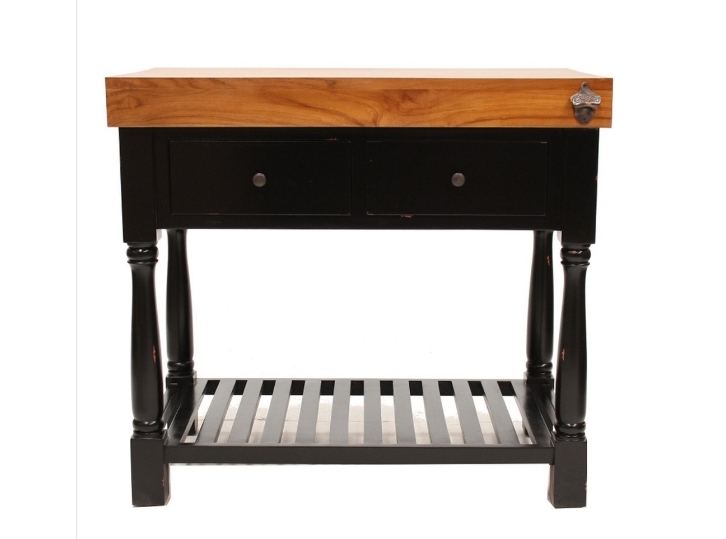 Tables and Butcher Blocks
Dining or kitchen tables come in different sizes, colours and materials. Therefore, while getting a table, consider your space, number of people to be accommodated, the surrounding decor and your aesthetic preferences. Note that round and square dining tables uphold conversation and socialization, while large, rectangular ones are more suitable for larger gatherings. If you want a look that combines traditional and contemporary styles, consider an oblong or octagonal table.
A striking and practical addition to any food preparation space, a beautifully handcrafted butcher's block can act as a focal point of your kitchen. Hudson furniture butchers blocks fit into any kitchen and dining area. The butcher blocks o come in variety of shapes, sizes and styles. While butcher blocks add a dash of aesthetic charm to your kitchen, be sure to select the one which is durable and has ample of storage space.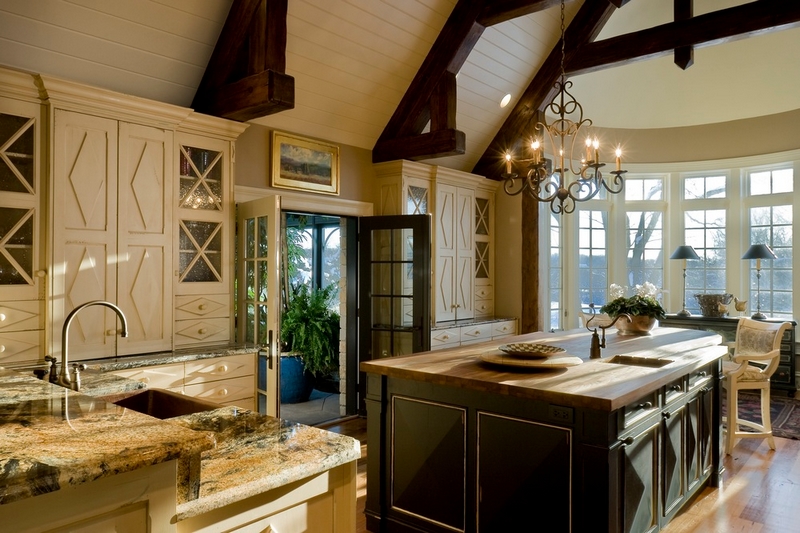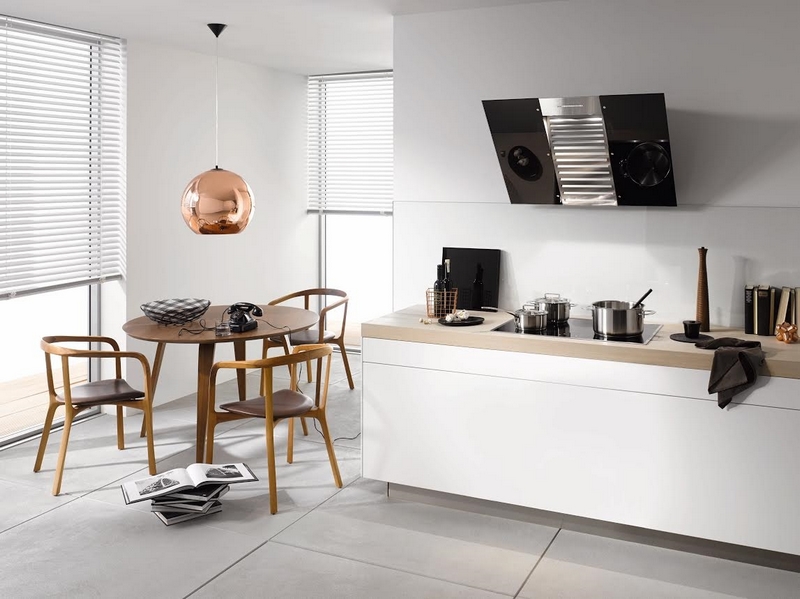 Cabinetry
You should look to add flavor to your kitchen storage spaces with attractive colours, finishes and hardware. You could choose a traditional look or something more up-to-date, replacing the plain-old cupboards to bring your kitchen back to life. Kitchen cabinet designs include layout of the cabinets, materials and finishes you use to achieve the desired feel. Consider cabinet door style; it is an important part of kitchen cabinet design and defines the style of a kitchen. Modern cabinets feature streamlined designs with straight, clean lines and simple ornamentation. On the other hand, Traditional cabinets frequently include raised panel doors and feature wainscoting or curved posts. A more traditional kitchen design features cabinets similar to furniture placed in the rest of the home.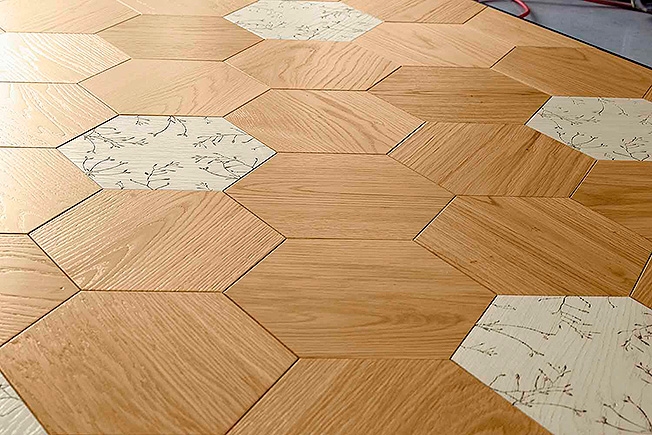 Flooring
While choosing a floor style you need to decide what kind of feel you want: traditional, classic or contemporary? A perfect floor for your kitchen is the one that not only looks good but is also easy to clean and look after, so that it appears fresh for years to come. Hardwood floor is a popular choice, but bear in mind it requires careful maintenance and regular polish. You can give the space a natural glow with bamboo flooring. Due to its abundance, bamboo flooring's popularity is rising and dependence on hardwoods is declining. You can also go for classic ceramic floor tiles, which are moisture and stain-resistant. This makes them easier to maintain and clean.