The world's best beaches
Top 10 most beautiful beaches in the world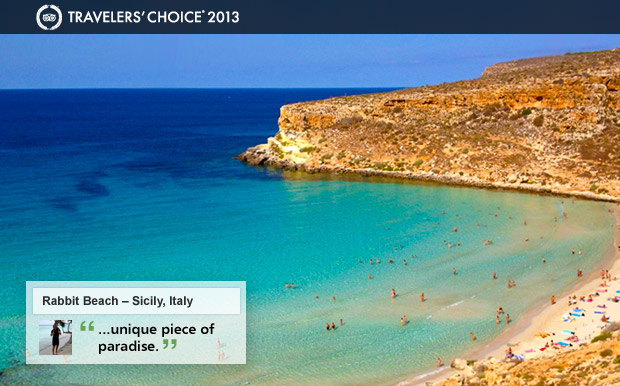 The Mediterranean coastline of Rabbit Beach in Italy that has taken top honors on the most beautiful beaches list compiled by TripAdvisor, the world's largest travel site. These beaches provide some of the finest spots around the globe to enjoy water activities, sun and sand.
Based entirely on feedback from millions of TripAdvisor travelers, 276 winning beaches were named around the world. Dedicated lists highlight travelers' favorite beaches in Africa, Asia, Caribbean, Central America, Europe, Middle East, the U.S. and more.
"For those planning their summer vacations, spring break trips, or just looking for a weekend escape from the winter doldrums, take inspiration from TripAdvisor travelers that have visited these beaches and given them the highest levels of praise," said Barbara Messing, chief marketing officer for TripAdvisor.
The U.S. has 12,000 miles of coastline. And these 25 beaches represent the best of it.
Top 10 Beaches in the World:
1. Rabbit Beach, Lampedusa, Italy
2. Grace Bay, Providenciales, Turks and Caicos
3. Whitehaven Beach, Airlie Beach, Australia
4. Baia do Sancho, Fernando de Noronha, Brazil
5. Flamenco Beach, Culebra, Puerto Rico
6. Playa de las Catedrales, Ribadeo, Spain
7. Lopes Mendes Beach, Ilha Grande, Brazil
8. Horseshoe Bay Beach, Southampton Parish, Bermuda
9. Eagle Beach, Aruba
10. Rhossili Bay, Swansea, Wales.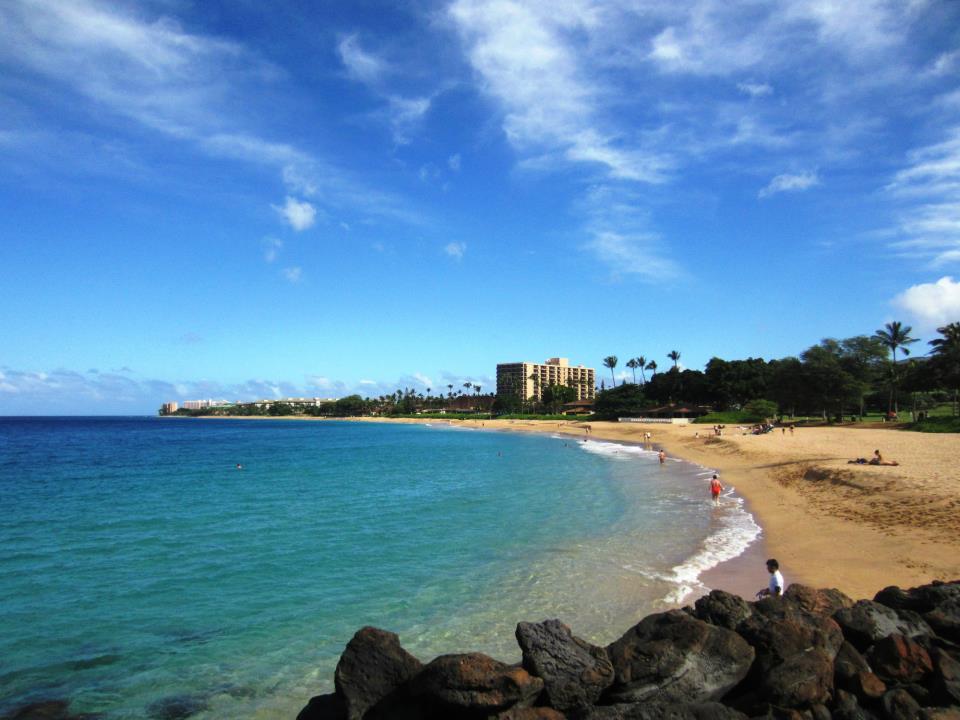 Top 10 Beaches in the U.S.:
1. Ka'anapali Beach, Lahaina, Hawaii
2. Siesta Key Public Beach, Sarasota, Florida
3. Gulf Islands National Seashore, Pensacola, Florida
4. Fort De Soto Park, Tierra Verde, Florida
5. Lanikai Beach, Kailua, Hawaii
6. Wailea Beach, Wailea, Hawaii
7. Assateague Beach, Assateague Island, Virginia
8. La Jolla Cove, La Jolla, California
9. Laguna Beach, Laguna Beach, California
10. Hanauma Bay Nature Preserve, Honolulu, Hawaii
The awards are based on the quality and quantity of traveler reviews and ratings for beaches on TripAdvisor gathered over a 12-month period since the 2012 awards.