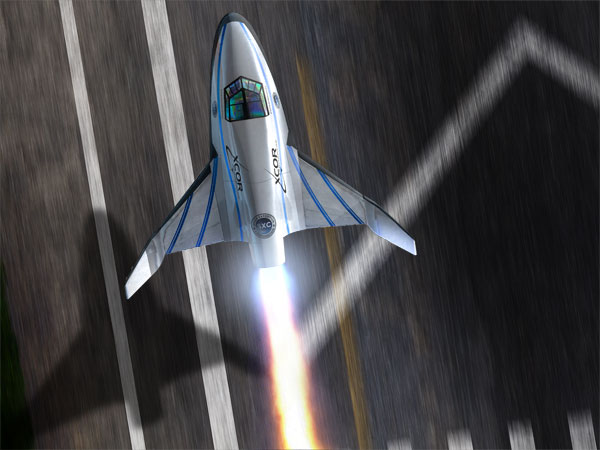 The sky is black during the day and the curvature of the earth is visible, along with the'thin blue line". During the space flight with this aircraft by XCOR AEROSPACE, participantswill experience an exhilarating rocket ride to space, out-of-this-world views and the feeling of weightlessness. Mojave-based XCOR Aerospace aims to offer the cheapest space trip. The Lynx is XCOR's entry into the commercial reusable launch vehicle (RLV) market.This two-seat, piloted space transport vehicle will take humans and payloads on a half-hour suborbital flight to 100 km (330,000 feet) and then return safely to a landing at the takeoff runway.
Like an aircraft, Lynx is a horizontal takeoff and horizontal landing vehicle, but insteadof a jet or piston engine, Lynx uses its own fully reusable rocket propulsion system to
depart a runway and return safely. This approach is unique compared to most other RLVs indevelopment, such as conventional vertical rocket launches and air-launched winged rocket vehicles "dropped" at altitude from a jet powered mothership.
Dubbed a "Space Corvette" by Popular Mechanics, Lynx is a two-seat, fully reusable space plane designed to rocket XCOR customers to the edge of space in five minutes. Piloted
by NASA Space Shuttle Commander Rick Searfoss, Lynx is currently under construction at the XCOR hangar in Mojave, California.
A spaceflight participant will sit to the right and just aft of the pilot. Lynx will have a pressurized cabin; however, pilot and participant will wear full pressure suits during
flight for safety in case of an emergency. The pressure suit will be custom designed for XCOR by one of the leading manufacturers of pressure suits such as David Clark Company or
Orbital Outfitters.
Prior to a Lynx flight, potential spaceflight participants will go through a screening process, which will take place over several days and includes familiarizing the participant
with all aspects of the suborbital flight experience.