Les Légendes de Bugatti" Capsule Collection. An exclusive Bugatti Brand Lifestyle project.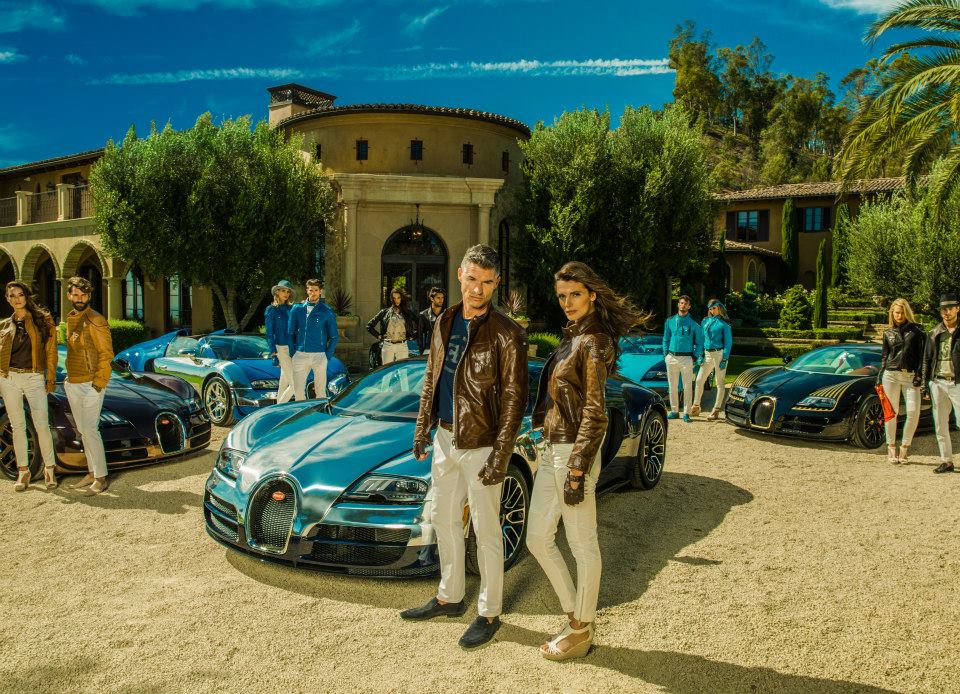 On the occasion of the presentation of the complete "Les Légendes de Bugatti" Edition at "The Quail – A Motorsports Gathering" and the Pebble Beach Concours d'Elegance, Bugatti launched first clothing line. Bugatti's latest lifestyle capsule collection is dedicated to the successful series of special cars, which honors key personalities and vehicles from the luxury manufacturer's history. The tailor-made fashion and accessories pieces for men and women take inspiration from each of the six Bugatti Legends models and are as exclusive as the sold-out Legends Edition itself.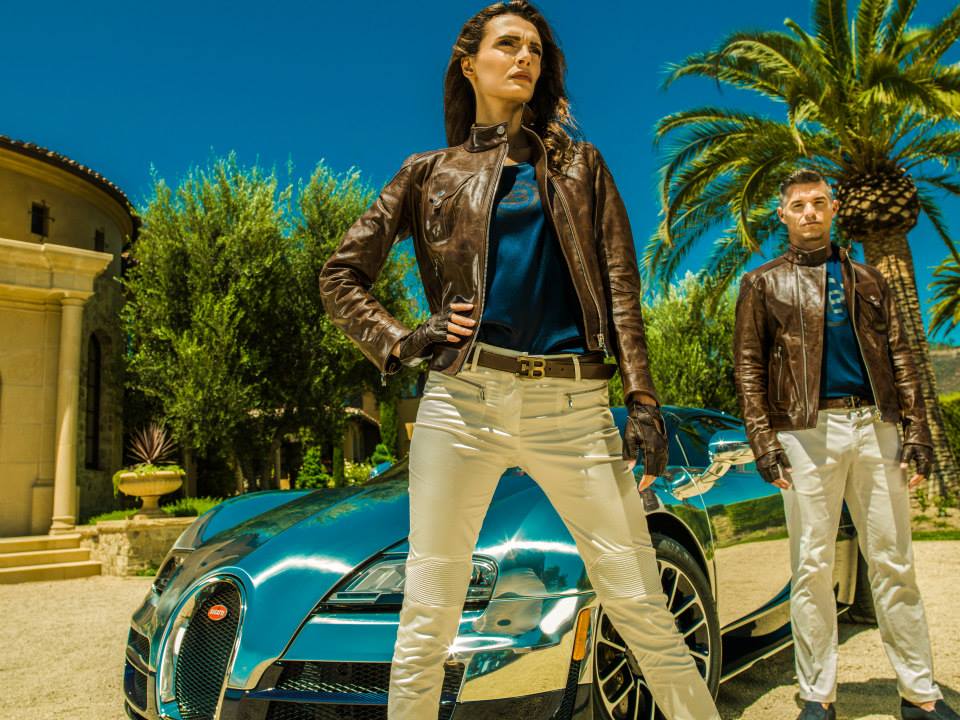 ETTORE BUGATTI. An outfit for everyone who believes in the values of tradition but never stops looking forward. Authentic and with attention to detail, the outfit features a hand- brushed brown cordovan leather jacket with fine details in blue, the iconic Bugatti color.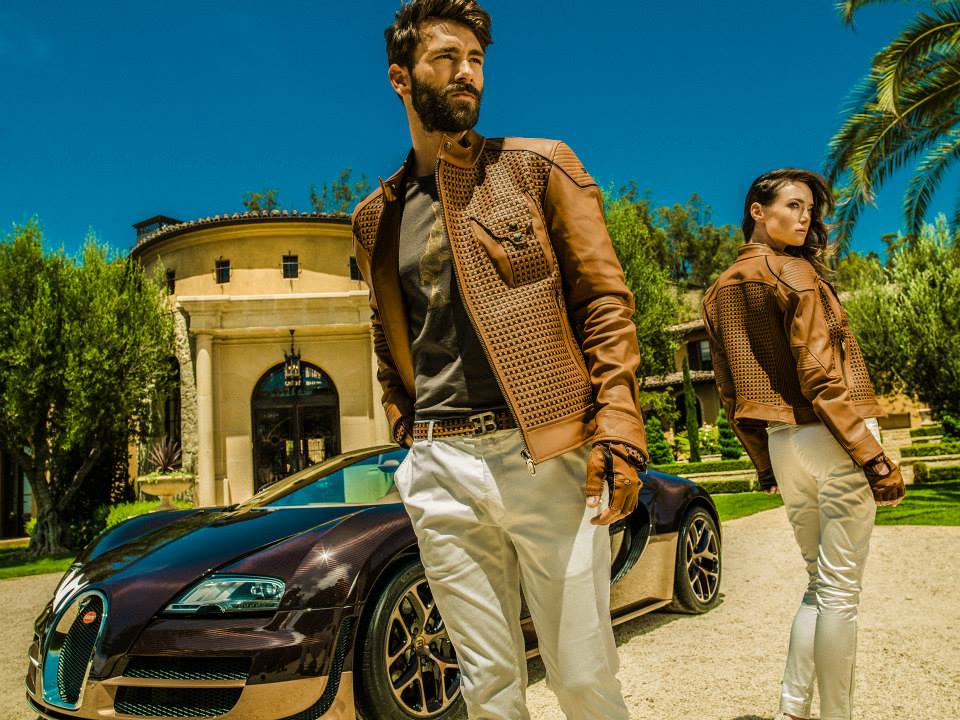 REMBRANDT BUGATTI. Reflecting the artistic heritage of Rembrandt Bugatti and the special combination of the car materials and patterns , the outfit is focused around the jacket in mastique- and cacao-colored intertwined calfskin with bronze galvanized metal parts.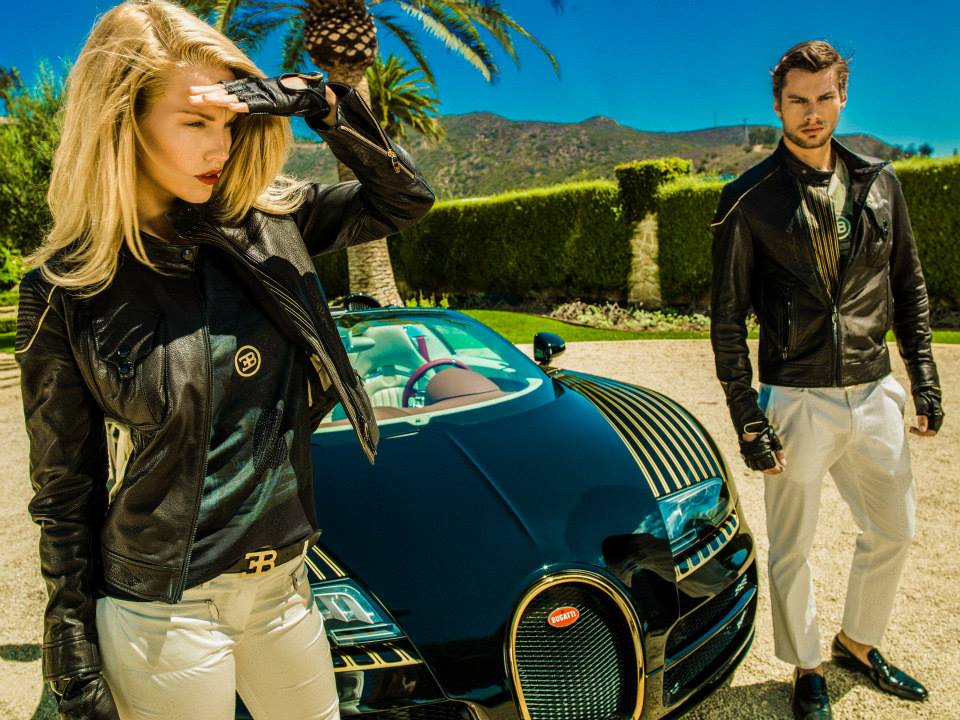 BLACK BESS. For all lovers of speed and high performance, the look reflects the mood and lines of this very strong and characterised car through the original black deerskin jacket with special gold-plated details.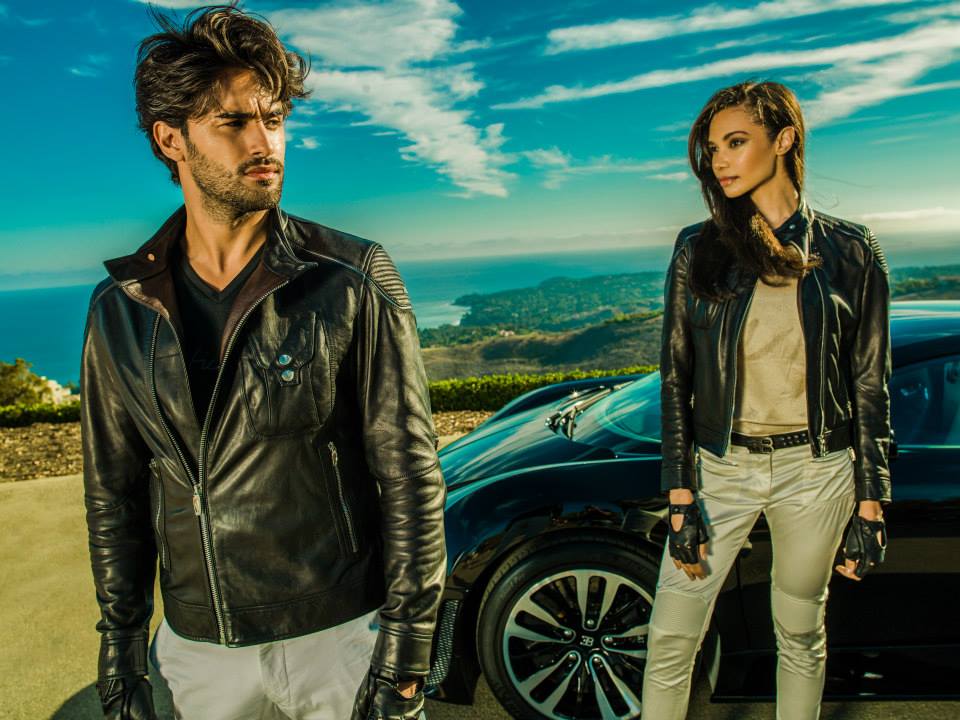 JEAN BUGATTI. A set with strong, decisive features dedicated to the pioneering spirit and the creative genius of Jean, a key figure in the creation and consolidation of the brand's style.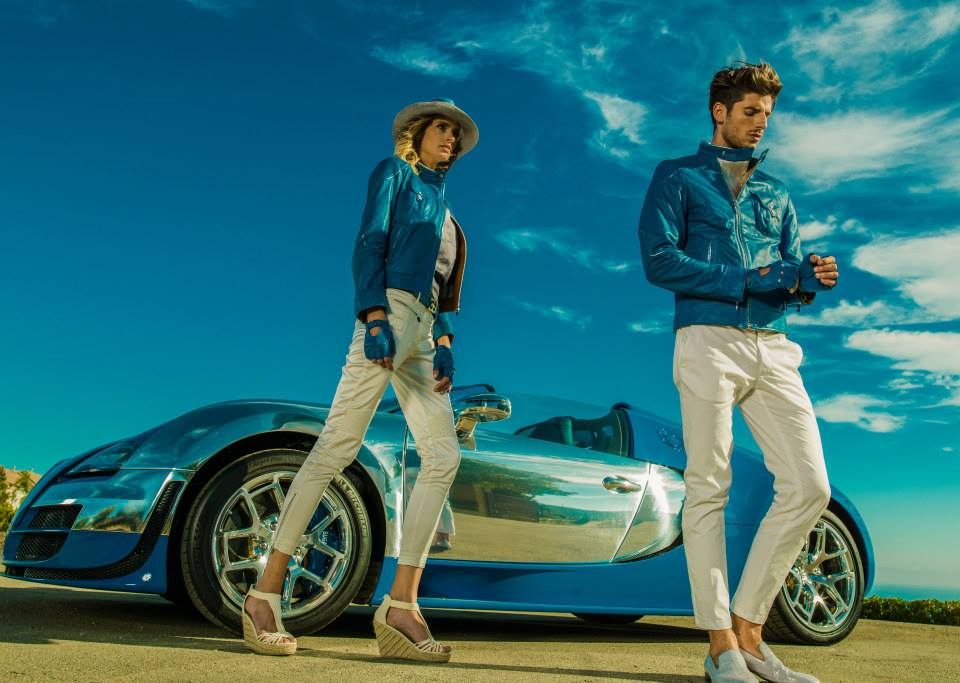 MEO COSTANTINI. Dedicated to all lovers of challenges the outfit honours the Bugatti racing blue and the exclusive silver aluminium details.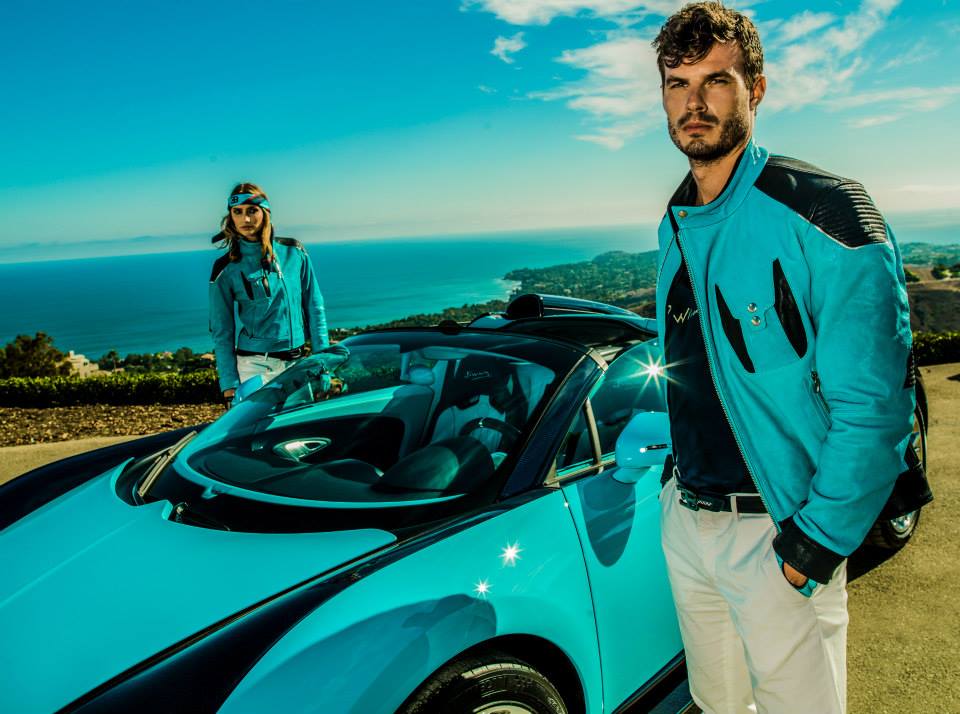 JEAN-PIERRE WIMILLE. Celebrating the brand's first victory at Le Mans 24-hour, the outfit reflects the champion's feats on the lining of the jacket, which has a stylized drawing of
the racetrack and on the unique edition T-shirt with a print of the racing goggles typical of the period.