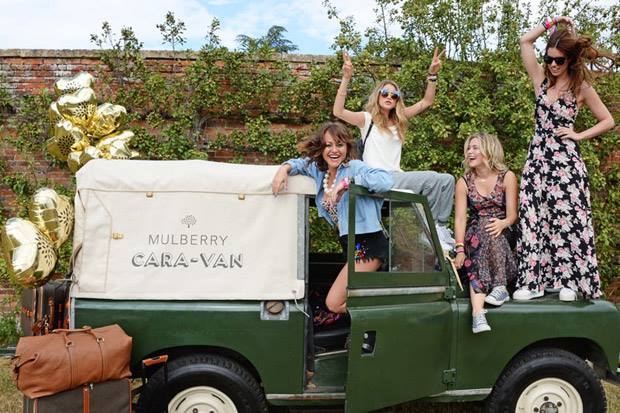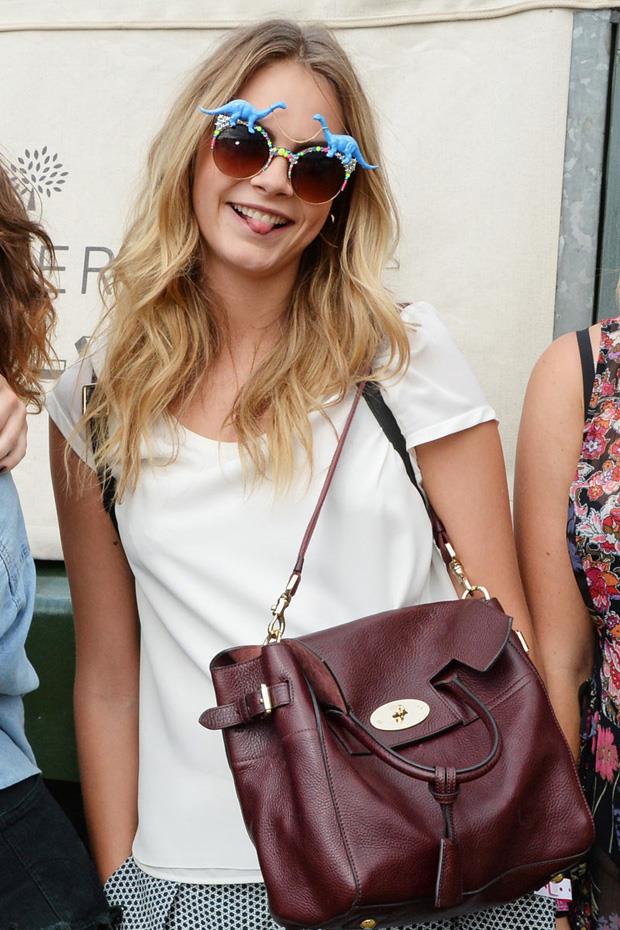 Mulberry hosted a picnic to celebrate the soon-to-be-launched Mulberry Cara Delevingne Collection. Inside a secret Walled Garden, the model unveiled her collection of studded backpacks at the Wilderness Festival in Oxfordshire with the ultimate British picnic for her besties, including Holliday Grainger, Jaime Winstone, Sam Reid, Luke and Harry Treadaway, Jade Parfitt, Bonnie Wright, Jaime Winstone, Rhys Ifans and big sister Chloe Delevingne.
Wearing a backpack from her Mulberry Cara Delevingne Collection, the blonde beauty was her usual bubbly self, posing for selfies and munching on lunch straight from a bespoke Mulberry wicker basket, that included such traditional delicacies as roasted cobnuts, crab sandwiches, cream and gooseberry jelly biscuits and pressed cucumber juice prepared by chef Giles Clark.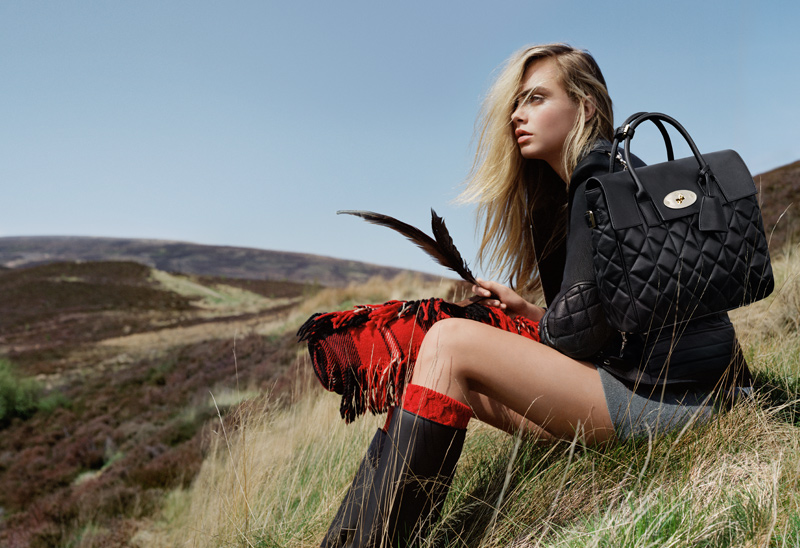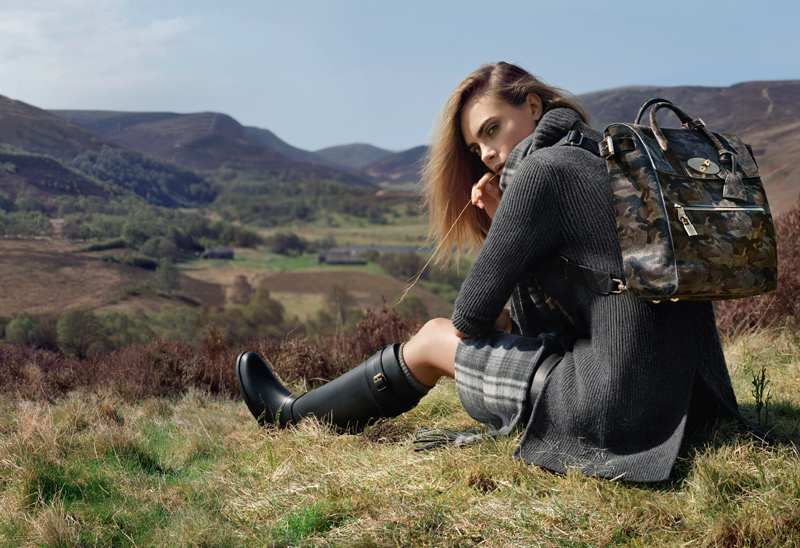 Cara wanted each bad to be like opening a letter with a lovely surprising touch. Inside you can discover a small lion rivet and a heart shape patch based on Cara-s own heart tattoo.
The Mulberry Cara Delevigne Bag is a three-in-one style available in three sizes. The bag can take you anywhere embracing Mulberry's English attitude to functional beauty.
"I wanted there to be hidden gems inside, based on things that are personal to me, which my tattoos definitely are," Cara said on her brief to Mulberry team.
The Mulberry Cara Delevingne Collection will be available from 1st September 2014.