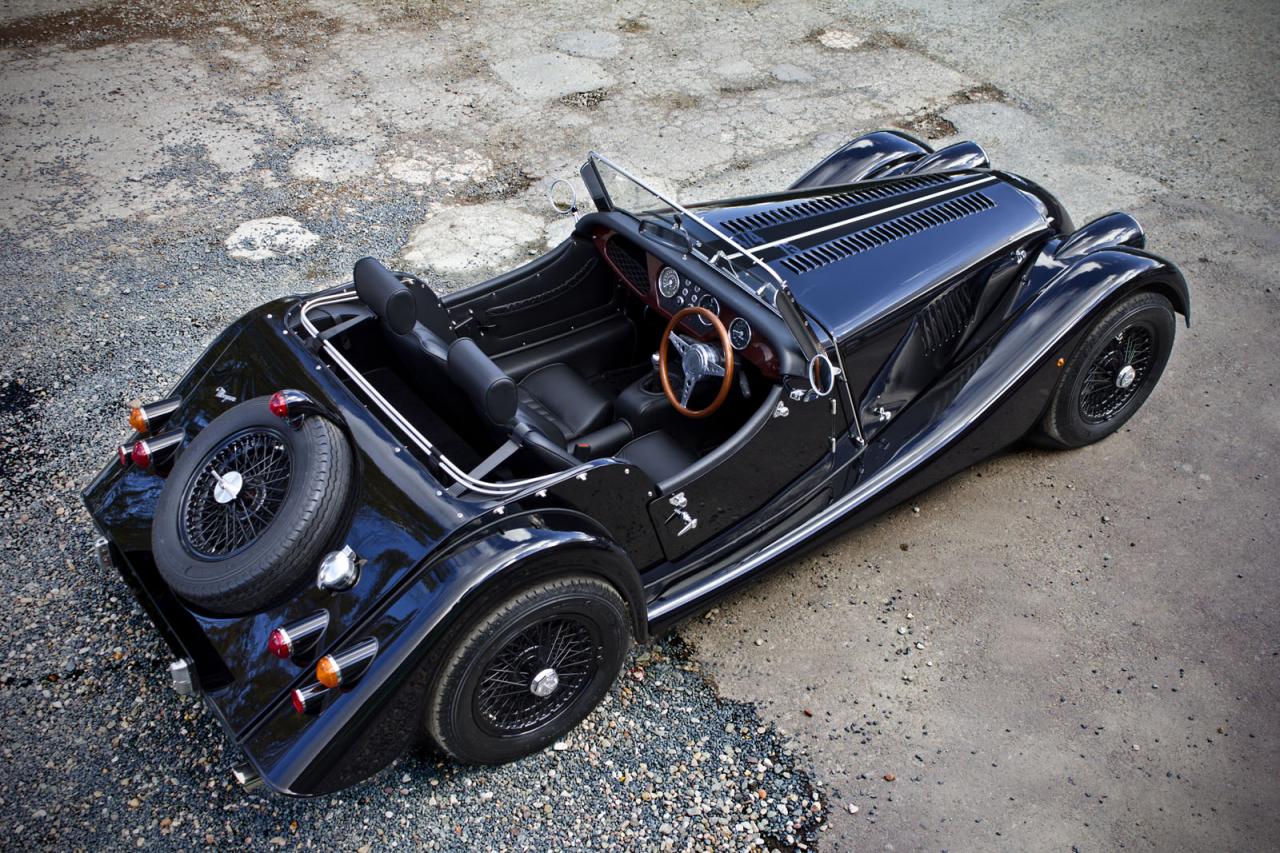 Morgan – makers of elegant, timeless English motor cars, introduced the 4/4 75th Anniversary edition, dedicated to first 4/4 produced back in 1936. This limited run special combines the low size and weight benefits of the entry level 4/4 with the power train from the larger more powerful Morgan Plus 4.
A carefully selected set of standard options, with additional unique body graphics, completes arguably the best standard combination of body, engine and aesthetic in the Morgan Classic range. The Morgan 4/4 75th Anniversary Edition comes in a choice of three color options – Black Sport, Sport Red, and Old Español White – with a grey longitudinal stripe and a "4/4 75th" inscription. The interior features black leather with perforated leather centre pleats on seats, tawny ash polished dashboard with cargo-net storage area, Wood rim Moto lita steering wheel and black carpets.
The engine produces 145 horsepower. The Morgan's Anniversary edition can hit 0-62 mph in just 7.2 seconds and boasts a top speed of 118 mph. With a starting price of 46,000 euros, the Morgan 4/4 75th Anniversary Edition is a compelling model for numerous generations.
Morgan was founded by H.F.S. Morgan, a clergyman's son, who opened a garage and workshop in Malvern Links in 1906 and started serious manufacture in 1909 Morgan's long history is sprinkled with events; new model launches – from the famous original three-wheeler, now reproduced as a £2500 child's toy, to the brand new Aero Super Sport set for launch in January 2010 – racing successes, stories, and famous people.
Mick Jagger joins Catherine Deneuve, Jean-Paul Belmondo, Richard Hammond and even Miss Piggy among an elite alumni of Morgan owners.
[adsenseyu1]