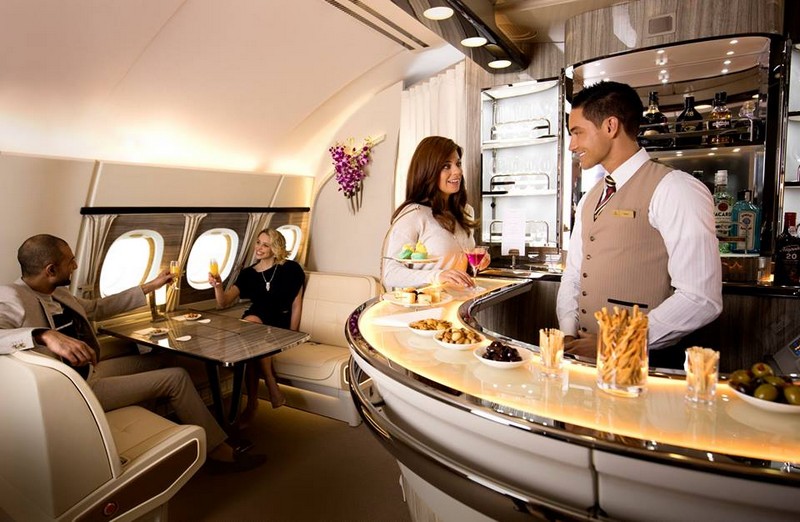 When I first started traveling, I was lucky if I could get a roundtrip ticket to Orlando for under $250 while spending the entire 3 hour flight crammed between two screaming babies. The thought of first class, luxury flights was something that never even entered my mind… Until I tried it for myself.
The vast majority of people that I mention my first class experiences to think I'm either over exaggerating or completely lying. The fact of the matter, however, is that you can fly in absolute luxury — and you can do it for free if you are smart about using your points.
If you're a total skeptic looking to be convinced or you think this just may be something you're interested in, you've come to the right place. As someone who travels all the time now, I can easily point out the top five most luxurious first class cabins that you can get for free with points.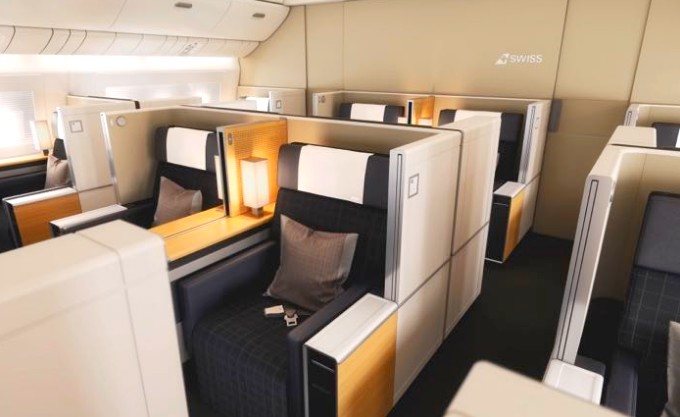 #5: SWISS AIR FIRST CLASS TO EUROPE ROUND-TRIP FOR 55,000-125,000 MILES
Swiss Air has everything that an airline should offer to its first class customers; exceptional leg room, a huge tv to watch movies on, and great dining options that go so far beyond your usual pretzels and canned soda.
It flies out of most major US airports and costs just 125,000 miles if you are flying from New York, San Francisco, Los Angeles, Chicago, Boston, or Miami.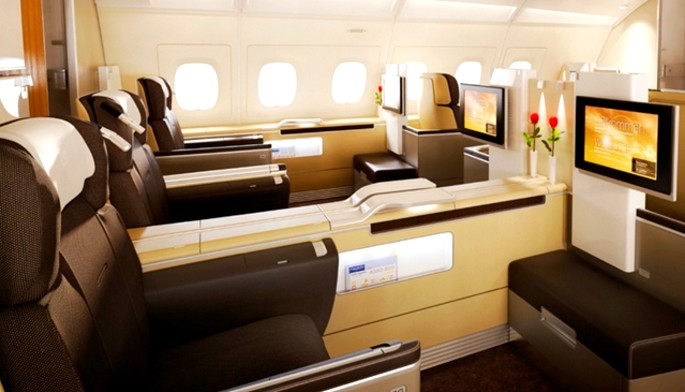 #4: LUFTHANSA FIRST CLASS TO FRANKFURT OR MUNICH ONE-WAY FOR 110,000 MILES
Lufthansa is one of the newer "luxury" first class cabins. They recently renovated their first class experience to match that of their ultra luxurious competitors, making it a brand new, but still viable option if you are looking to treat yourself.
The seats morph into a bed, so fliers can rest at a moment's notice without interruption, and caviar is served. You can fly Lufthansa via United Airlines from Washington, Detroit, or Charlotte to either Frankfurt or Munich for only 110,000 miles one way.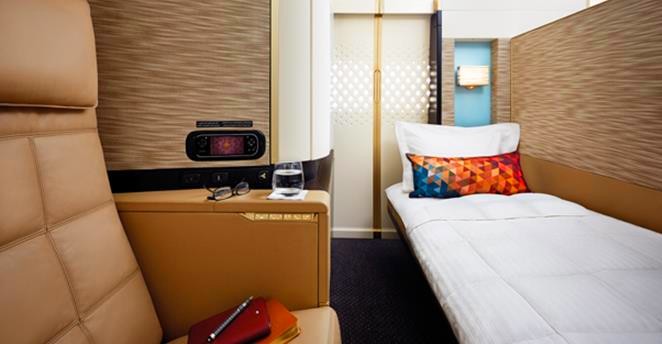 #3: ETIHAD AIRWAYS DIAMOND FIRST CLASS TO EUROPE ONE-WAY FOR 180,000 MILES PLUS 25,000 AVIOS
What sets Etihad Airways apart from other luxury first class airliners is the fact that they offer such wonderful privacy. When flying first class, customers are offered a suite that has a door, a large flat screen television, dining, and plenty of room to spread out and relax.
You can easily fly Etihad from New York to Abu Dhabi for 180,000 miles, then transfer from there to your final European destination for just 25,000 avios in Air Berlin's business class. Granted, this is a bit out of the way just to go to Europe — but if Abu Dhabi was on your to-do list and you want to make a quick pit stop while flying in luxury, you may as well give it a shot.
#2: EMIRATES FIRST CLASS TO MILAN ONE-WAY FOR 75,000 MILES
Emirates is a name that people know well for its first class experience. Fliers can sip champagne, receive their own vanity station full of complimentary skin care products, and even receive a chauffeur to and from the airport to help the transition.
Additionally, Emirates is all up to date with the latest technologies and fliers are provided a touch screen television and a full bed leather couch to lounge around on while in the air. For a trip to Europe, 75,000 miles is pretty cheap, especially when you consider the conditions you'll be flying in.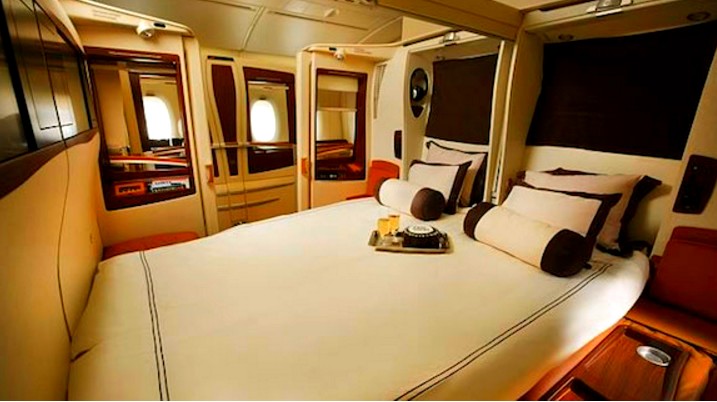 #1: SINGAPORE AIRLINE SUITES CLASS TO FRANKFURT FOR 107,500 MILES
One name shines above the rest when we talk about luxury airlines: Singapore Airlines. Their suites class is always ahead of the curve, providing everything that other airlines do and then some.
Not only do you get top rated meals, a private bed to sleep on, Givenchy pajamas, Bose headphones, televisions, expensive champagne, and service that only comes once in a lifetime, but you can do it totally for free.
Flying from Singapore to Frankfurt is only 107,500 KrisFlyer miles. You can score this deal flying out of the New York as well if you transfer SPG Points to Singapore Airlines for 93,500 KrisFlyer miles.