Burj Al Arab Terrace Launches In Dubai.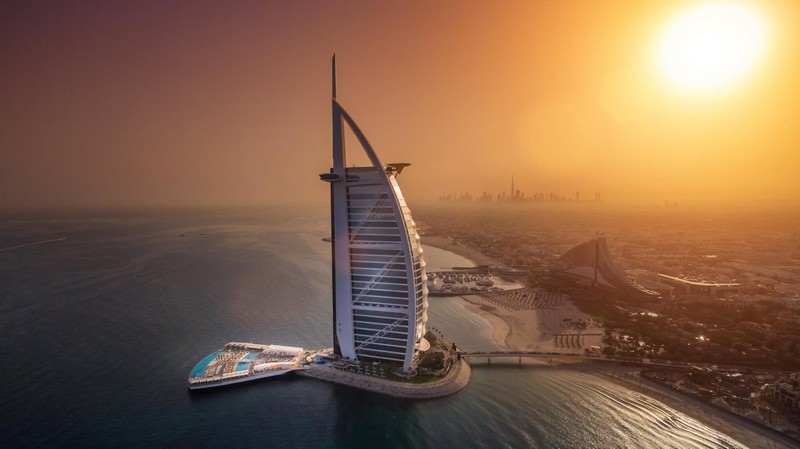 As the world's most luxurious hotel, Burj Al Arab continuously evolves and re-invents its guest experience through state-of-the-art facilities like the latest Burj Al Arab Terrace. The private 10,000m2 outdoor luxury leisure facility seamlessly stretches 100m out into the sea and is home to Scape Restaurant & Bar, two stunning pools, dedicated butler-serviced cabanas, and a beach area with luxury day and sunbeds. The design incorporates a 612m2 freshwater pool and an 828m2 saltwater infinity pool. 0 million mosaic tiles in shades of azure and gold line the pools, while 1,000 tonnes of white sand creates the dazzling beach. Set within the pools arefour Jacuzzis and a swim-up bar.
Located at Dubai's most iconic hotel, the terrace doubles as a restaurant, pool, beach and cabana space. Burj Al Arab Terrace is a world-first in marine and off-site construction, having been developed by marine construction experts ADMARES at a shipyard site in Finland. It was then transported by ship to Dubai in eight pieces, ensuring minimal distruption to guests, as well as the seabed and marine life.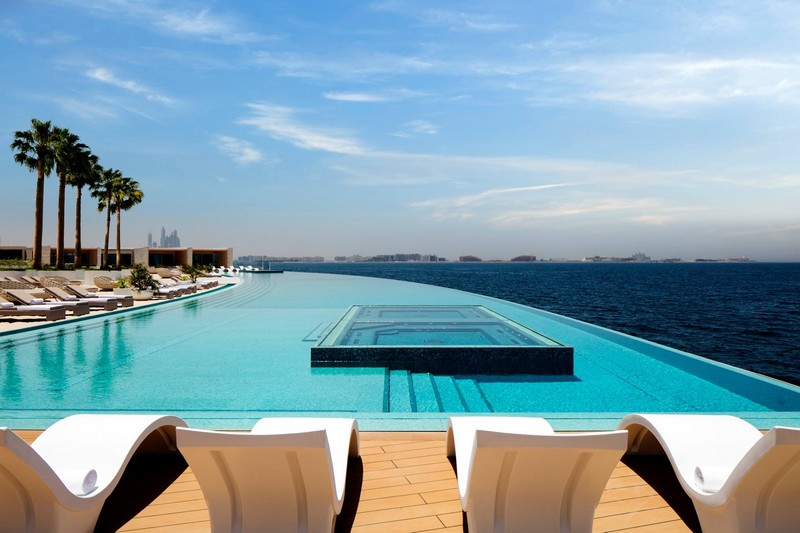 "Burj Al Arab Terrace is our most ambitious project since the hotel was created; it's a global first in hotel construction with a breakthough combination of creative marine design, ingenious engineering and guest-friendly planning. In January, we announced its arrival on a ship from Finland and, since then, our construction and design teams have brought our vision to life and the result is simply spectacular," commented Anthony McHale, General Manager, Burj Al Arab Jumeirah.
"The Burj Al Arab Terrace is a new Dubai landmark and a symbol of innovation and engineering excellence. A masterpiece in design and architecture, it reinforces Dubai as an outstanding destination and leader in global hospitality," added Stefan Leser, Group Chief Executive Officer, Jumeirah Group.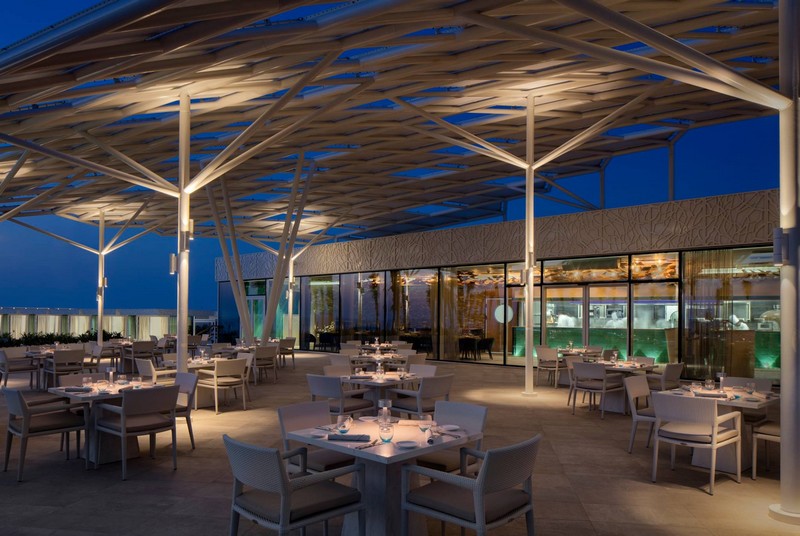 Available for hotel guests and members, the 32 fully air-conditioned cabanas overlook Palm Jumeirah, Burj Al Arab Terrace and the Dubai skyline.
The 24 Cabanas and eight Royal Cabanas can accommodate up to four guests, offering unrivalled poolside facilities – a dedicated butler service, a dining, beverage and bar menu, spa menu, fully stocked mini- bars, fresh fruits, espresso machines, Bang & Olufsen TVs and a rotating amenity cycle with 4 – 6 varieties per day. The eight Royal Cabanas also include a private bathroom, shower area and veranda.