The world's largest bottle of Rosé Champagne ever produced: Armand de Brignac Rosé Midas.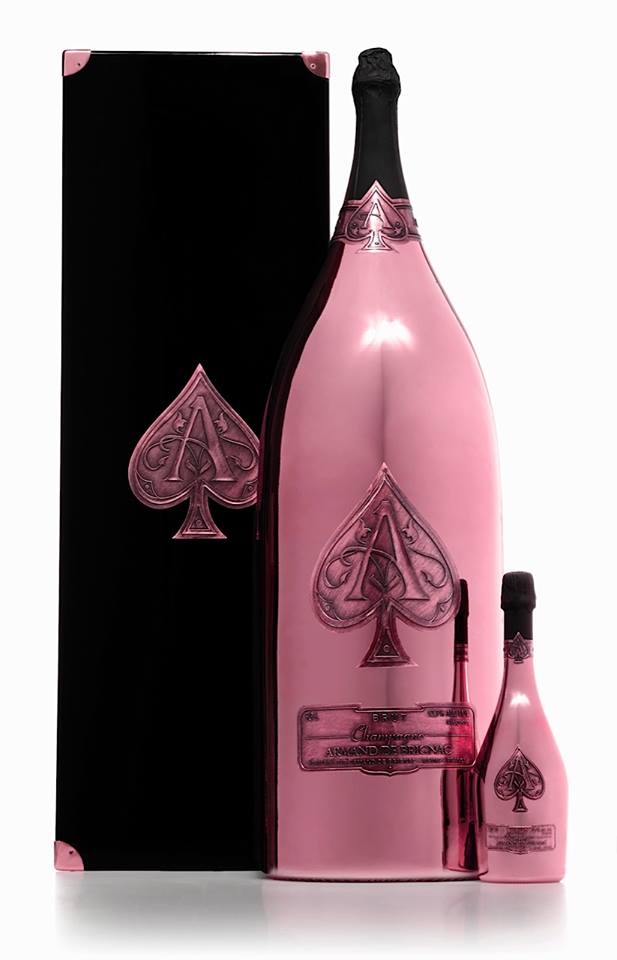 The Hakkasan Las Vegas restaurant at the MGM Grand Hotel & Casino announced the unveiling of the world's largest bottle of blush champagne. The colossal 30-liter Midas bottle produced by famous French champagne house Armand de Brignac holds the equivalent of 40 regular 750 ml bottles, weighing 45 kg and standing more than 1.2 meters tall.
Reproduced in limited numbers, Armand de Brignac's Midas bottle is a hand-produced mix of Chardonnay, Pinot Noir and Pinot Meunier assembled under the direction of winemaker Jean-Jacques Cattier.
"From our insistence upon using grapes from the most historic villages of Champagne to our requirement that every step of the process be done by hand, everything about Armand de Brignac is done with an eye for quality and uniqueness. We are proud to be setting new benchmarks with our incredible large-format bottles and thrilled to be unveiling our one-of-a-kind Rosé Midas Champagne experience at Hakkasan Las Vegas," said Yvonne Lardner, Global Director of Brand Communications for Armand de Brignac Champagne.
Due to the labour-intensive production methods involved in making Armand de Brignac Champagne and the highly skilled expertise required in creating our large format bottles, only an extremely limited number of Armand de Brignac Rosé 30L Midas bottles will be made available. The Rosé Midas will be listed at Hakkasan Las Vegas for $275,000.