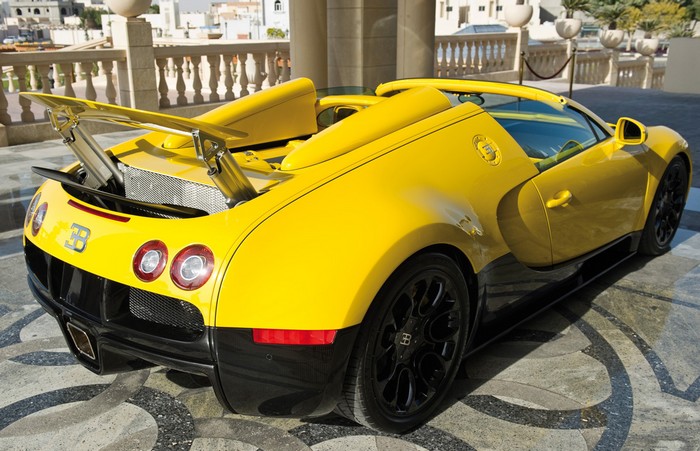 Bugatti took part in Qatar Motor Show (25-28 January 2012) for the second time, presenting an exclusive and uniquely coloured model of the Bugatti Veyron 16.4 Grand Sport, which is the fastest, most powerful and most luxurious open top car in the world.
When the roof is on, the Bugatti Veyron 16.4 Grand Sport can reach a top speed of 407 km/h, while speeds of up to 350km/h are possible with the roof off. This makes the Grand Sport the fastest roadster in the world. The 150 units of Bugatti Veyron Grand Sport 16.4 are assembled by hand at the company's headquarters in Molsheim, France.
Bugatti customers can tailor their vehicles to their personal preferences by choosing from a broad array of exquisite materials and colours. Bugatti Automobiles S.A.S. has limited the Grand Sport to 150 units of which 105 slots are still open. The standard version costs 1.4 million euros (excluding taxes and delivery).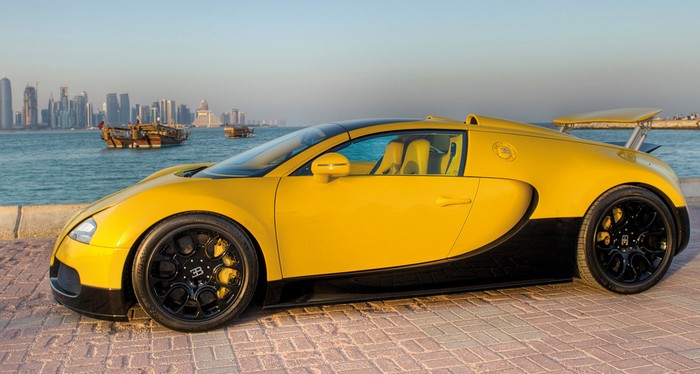 Qatar Motor Show is the most important motoring event in the Middle East attracting 90,000 car lovers and trade professionals last year. The show brought together some of the most notable international carmakers showcasing their
latest models. Exhibitors include many sports, luxury and mid-range car dealers as well as car accessory companies showing the latest auto and performance trends.