Los Angeles, Sydney, Hong Kong, Singapore …and now Venice.
T Fondaco dei Tedeschi in Venice – DFS Group opened first European store.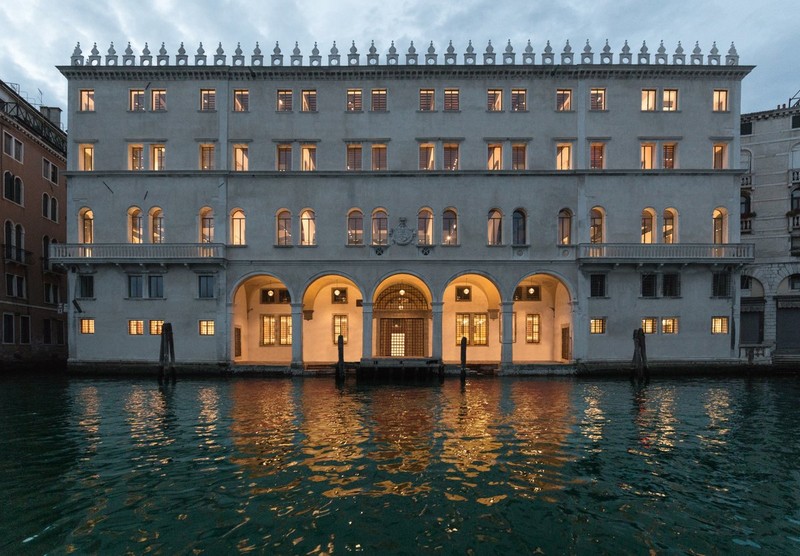 Rebirth of a Venetian icon on the Grand Canal: Built in the 13th century, the Fondaco dei Tedeschi is one of the largest buildings in Venice, spanning 7,000 square meters. The stunning builind was inaugurated as first European store for DFS, the world leader in luxury travel retail.
But one of the most important things is that DFS is creating a new cultural hub for Venetians and tourists alike. The first exhibition, an installation entitled "Under Water" by Italian artist Fabrizio Plessi, debuted with the opening of the store on October 1. DFS has created its emporium in the emblematic historic palazzo.
The Fondaco dei Tedeschi became a hub of commerce for merchants in the city, who traded spices, silk and other products between the Orient and Europe. To restore and revitalize the luxury property, architect and urbanist Rem Koolhaas – who was in charge of the exterior renovation – and architect Jamie Fobert – who handled the interior design – have meticulously respected Venice's unique heritage while integrating touches of modernity.
Connecting with the original vocation of the edifice, T Fondaco dei Tedeschi features an exceptional collection of luxury products from major brands. Discerning visitors to Venice will find an inspiring array of fashion and accessories, jewelry and watches, wines and spirits, fragrances and beauty products. In addition, the space proposes a carefully curated selection of locally handcrafted artisan products. To celebrate Italian art de vivre and cuisine, T Fondaco dei Tedeschi is also home to the restaurant AMO, developed by Italy's well-known Alajmo family, whose son Massimiliano is the youngest chef in the world to have received three Michelin stars.