LG 's ultra-premium line of home appliances launched with  Personalized Service.

LG modernizes our kitchen with superior performance and sleek design. The company introduced the first four product lines in the ultra-premium LG Signature- a brand designed to provide a state-of-the-art living experience "that feels pure, sophisticated and luxurious." The ultra-premium range includes an unrivaled OLED television, a sleek Black Stainless Steel Washer, a modern Door-in-Door Refrigerator, and an intuitive Air Purifier. LG Signature owners that register their product have a 24/7 VIP-level service providing one-on-one customer support.
Beauty is all around. And now there's a TV that finally lets you see it. The LG Signature OLED TV ($19,999) is the flagship of the rapidly expanding LG OLED TV portfolio. The LG Signature OLED TV produces the most lifelike images of any television with perfect black, improved brightness and an expanded color gamut – delivering what experts have hailed as the "best TV ever" thanks to its revolutionary picture quality. The LG Signature OLED TV's "Picture-On-Glass" form sets new benchmarks in aesthetic design with an exceptionally thin depth, a
translucent glass back and powerful, forward-facing sound bar that doubles as a unique stand. Available in 77- and 65-inch class sizes, the LG SIGNATURE OLED TV measures a never-before-achieved 2.57 millimeters, the thinness of just four stacked credit cards.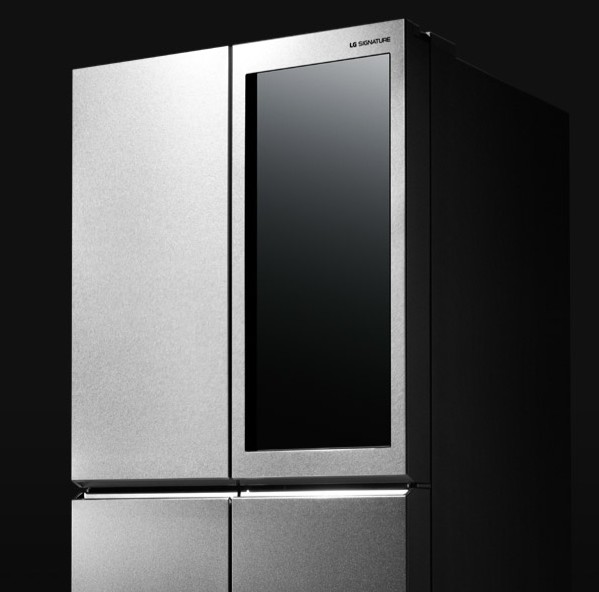 The LG Signature Refrigerator ($8,499) offers a sleek glass panel that illuminates and turns the opaque Door- in-Door compartment transparent with two simple knocks, inviting users to peek inside without letting the cold air out. This unique new refrigerator also incorporates LG SIGNATURE's exclusive Auto Open Door technology that allows users to open the fridge with a swipe of the foot in front of a sensor on the bottom of the refrigerator. This Energy Star certified model also features a Wi-Fi Eclipse Display inside the door that allows users to easily control and monitor temperature and energy usage, helping maintain optimal cooling to help save energy.
The LG Signature Air Purifier ($1,699) humidifies the air and eliminates particles within an impressive 300 square foot radius with an innovative, semi-permanent filter system that can be washed and reused for up to 10 years. Through the Smart LED Indicator, the LG Signature Air Purifier allows you to see your air being cleaned through the transparent cover. As the indoor air quality improves, the display changes from red to blue.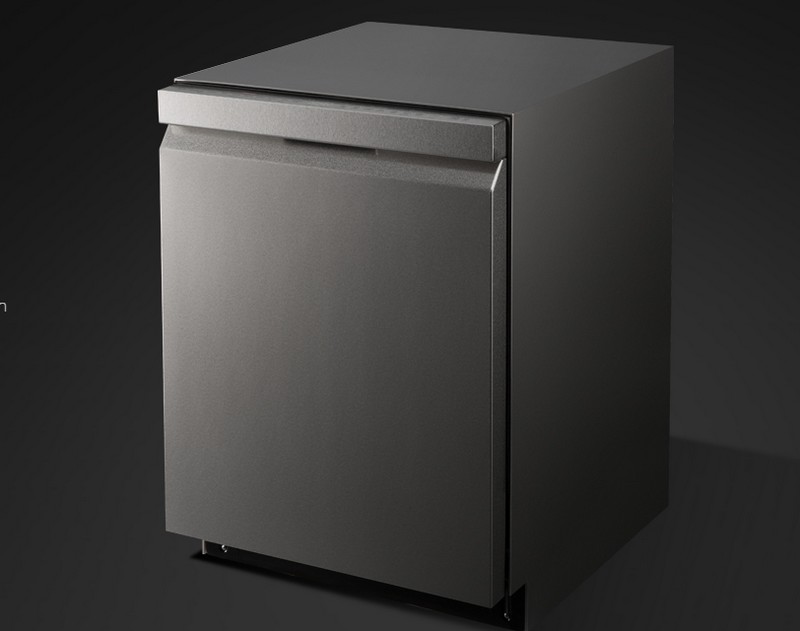 The 24-inch LG Signature Combo TWIN Wash System ($3,699) serves as both a washer and dryer, ideal for luxury condos where space is a premium. This powerful yet efficient vent-less is powered by LG's Inverter HeatPump, which uses half the electricity of conventional dryers. The all-in-one unit is loaded with LG SmartThinQ smart connectivity features.
This mega-capacity front-load washer boasts 5.8 cubic feet of capacity, making it the largest in its class, and features LG's enhanced Turbo Wash technology with powerful high-pressure nozzles that save up to 30 minutes per load.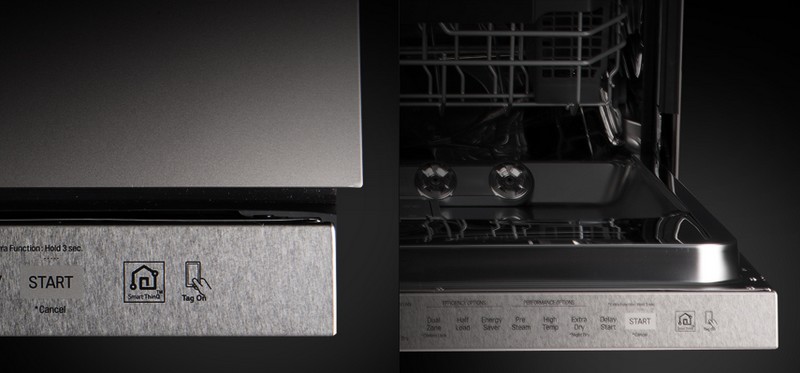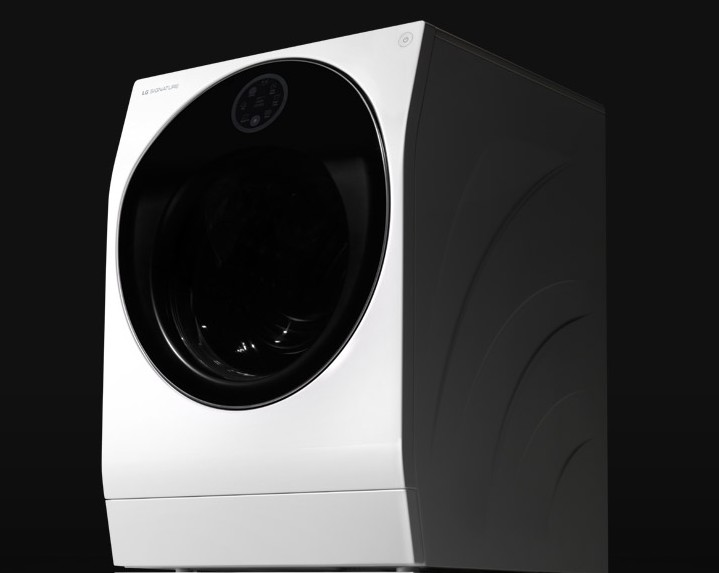 This LG Signature Washer ($1,999) incorporates the distinctive new Full Touch On-Door Panel which is touch-enabled and embedded in the glass door for a seamless and sophisticated look. This ENERGY STAR certified washeris compatible with the LG SideKick pedestal washer that serves as an additional washing machine in the footprint of a laundry pedestal, allowing users to wash two loads at the same time – perfect for small,custom-care laundry loads.