Louis Vuitton Classic Awards 2013. Louis Vuitton Presents Auto Awards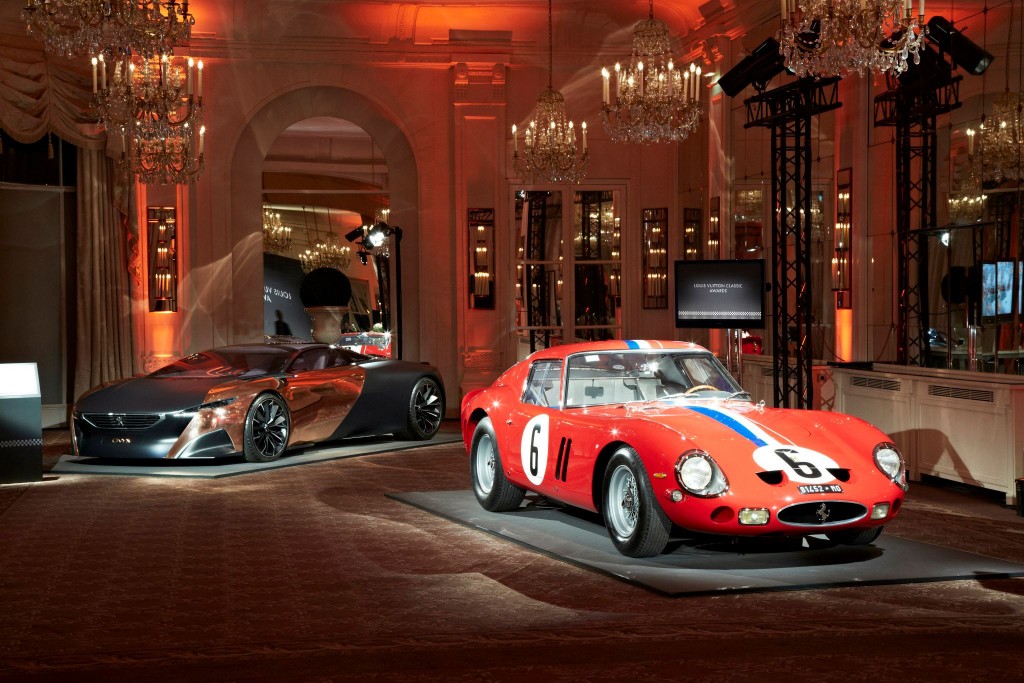 As part of the Retro Mobile in Paris (February 6th to 10th), Louis Vuitton Classic Awards 2013 ceremony held at Le Pré Catelan in Paris awarded three exceptional vehicles who have risen to the double challenge of innovation and expertise, values held dear by Louis Vuitton. Since 2005 the luxury house is helding the award ceremony annually.
The 1962 Ferrari 250 GTO of Charles Nearburg is winner of the Louis Vuitton Classic Concours Award, an award is given to the car awarded "Best of Show" in one of the world's most prestigious automobile competitions for elegance.
The Louis Vuitton Classic Concept Award went to The Peugeot Onyx concept car. This award is given to the prototype that is most likely to win at leastone major competition dedicated to elegance within the following forty years.
The Judge's Special Prize was awarded to Brivido, a hybrid concept created by Italdesign. This is the second year which the judge's panel decided to award an additional "Special Prize" to an exceptional concept car.
To become eligible, the historic cars first has to be judged "Best of Show" at one of the top events worldwide (Pebble Beach Concours d'Elegance, Cavallino Classic, Amelia Island Concours d'Elegance, Concorso d'Eleganza Villa d'Este, Concours d'Elegance of America, Quail Motorsports Gathering, among others).