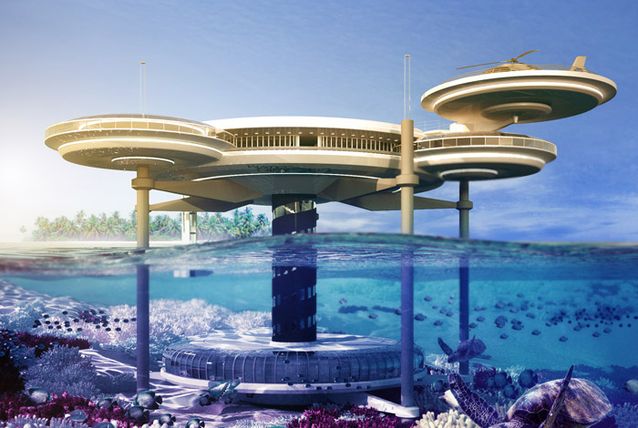 Dubai has a history of building unique architectural projects, such as the man-made Palm Jumeirah and The World islands development. The next big project will be a luxury undersea hotel submerged up to ten meters below the surface of the sea.
With no specific potential completion date, The Water Discus Hotel is planned to be a paradise for drivers and ocean lovers. The underwater hotel will also include a laboratory for ocean environment protection and research.
The disc-like structure with 21 rooms will feature huge portholes offering a marine panorama from the bed, a restaurant, a spa, a reception area, a training pool, water sports facilities, and an external 'explorer' robot to allow turists to interact with marine life.