Saker S-1 Personal Jet – the most badass way to travel through the skies.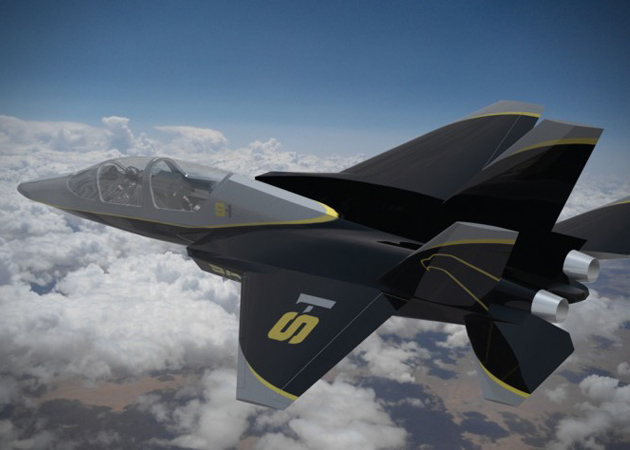 Saker Aircraft brings military performance and style to general aviation, opening up a whole new class of aircraft. For about $5 million you can own a Saker S-1 Personal Jet inspired by fighter jets without requiring military training. Saker S-1 is able to reach speeds of Mach 1 and is equipped with the optional eject seat button.
The ability to fly out of 5,000+ U.S. airports will save time of the future travelers. From the avionics and systems specifically designed to reduce pilot workload, to the power to get out of almost any bad situation, to the all weather capability, and even optional ejection seats, the S-1 was specifically designed to keep its occupants safe.
"The 5,000 hour TBO on the engines and the estimated $2.00/NM gives the S-1 one of the lowest operating costs of any jet in its price category," explains Saker Aircraft. You choose the when and where…. your jet is ready wherever and whenever you need it.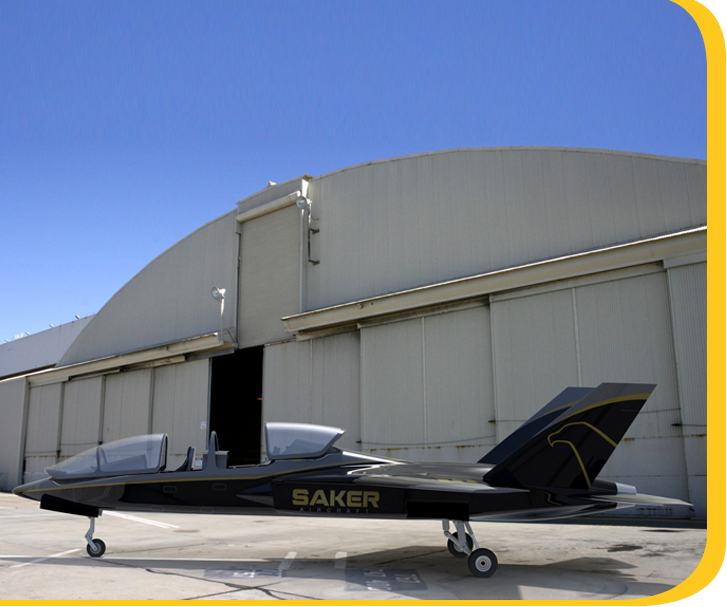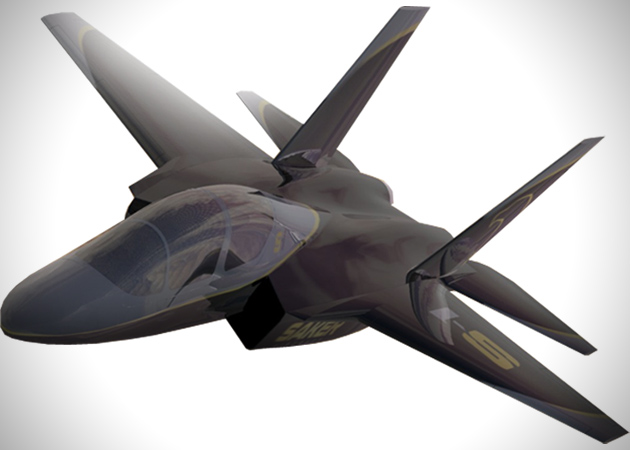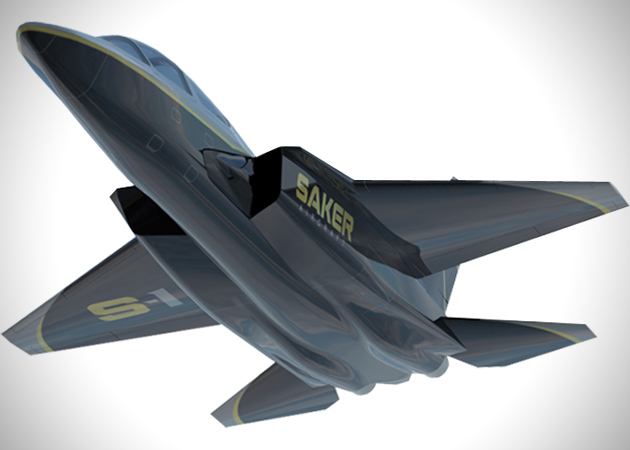 Saker S-1 Personal Jet – SPECIFICATIONS:
Crew: 2, Tandem
Length: 40.5 ft
Wingspan: 27 ft
Height: 15 ft
Wing area: 170 sq. ft.
Empty weight: 6,300 lb
Max takeoff weight: 11,500 lb
Power plant: 2 x Williams FJ44-4
Take-off field length: 1500 ft
Landing field length: 1500 ft
Payload: 5,200 lb
Internal Fuel: 500 US gal
External Fuel: 200 US gal
(2 x 100 US gal pod
Saker S-1 Personal Jet – PERFORMANCE:
Maximum speed: Mach 1.1
High Speed Cruise: Mach 0.99
Cruise: Mach 0.95
Range: 1,600 mi (2,200 mi w/pods)
Service ceiling: 45,000 ft
Rate of climb: 12,000 ft/min
Wing loading: 60 lb/ft²
Thrust/weight: .70
Max G: -3/+7g.