This study is not a biography of Gabrielle Chanel, whose life story everyone has probably read about in different places. Rather, it is an account of how an intuitive brand manager brilliantly wielded the resources at her disposal in line with the social, cultural, ideological,and philosophical norms at that particular time, whether intentionally or not, eventually establishing herself as the founder of one of the most prestigious luxury houses in the world. On this account, the story has its purpose as not imparting the universal tactics of luxury branding, but instead a revelation disclosing of the congenital defect of the most commonly applied branding approach that has generally been disregarded.
First of all, I would like to argue that what was behind Chanel's legend and achievement is unlikely to be her talent of design.Technically speaking, she was a rather mediocre designer compared to her contemporaries such as Madeleine Vionnet or Elsa Schiaparelli. In addition, with her birth into lower-class status, she originally knew nothing of the concept of luxury too.
What made her brand succeed till today was her clear self-articulation as a progressive character, which fits her perfectly into the period of social transition on the world stage. Her attitude toward social stratification, gender equality, romantic relationships with men, and female entrepreneurship maintained her value as a woman as acknowledged by the upper classes and was transmitted into her works. She is lucky for having been born into the right era, because she wouldn't have stood a chance at other times even if she had attempted the same things. However, she is also a self-made figure and true luxury maker for her message and attitude having a substantial impact on women for more than one generation.
Five stages leading to Chanel's ultimate recognition as a luxury brand can be identified. In each phase, the implicit opportunities allowed for by society entwined with Chanel's personal endeavor, mapping out a path for the ambitious woman.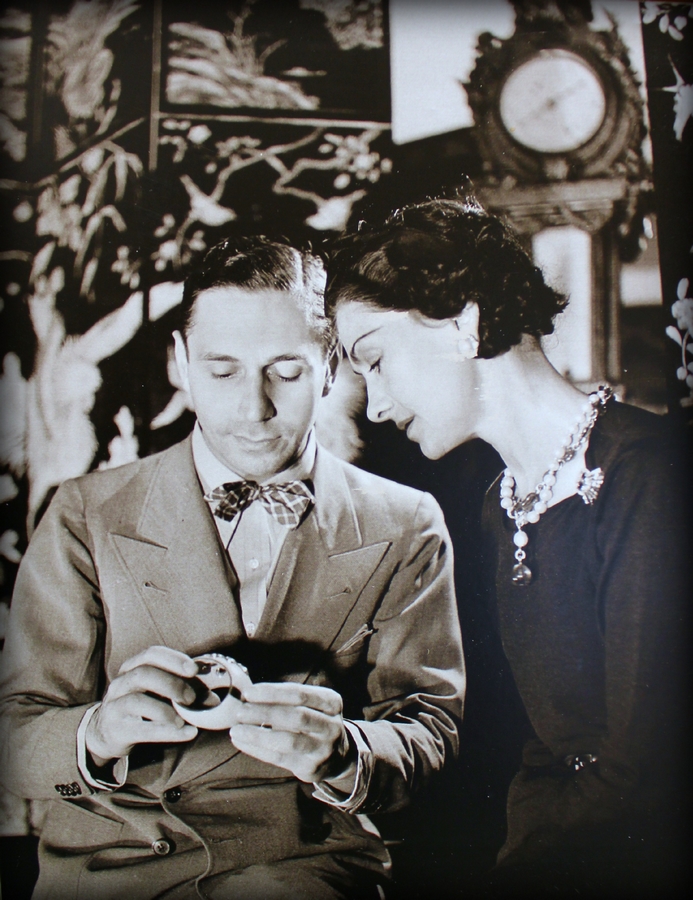 Stage one: socialite circle made her a fashion designer
With her humble upbringing, Chanel started as a hat maker. Her great success derives from the courtesan and mistress culture that had developed in French society over the previous three hundred years. Joining the courtesan culture had been an aspiration of poor girls who grew up hoping to find rich men to help them evade a dull working-class life; these girls learn to please men in every possible way. While carrying on affairs with Étienne Balsan and Boy Capel, Chanel was introduced into a circle with rich social celebrities. Chanel would not have succeeded had it not been for the outbreak of the Great War, for which her skills at minimal design proved useful. The lack of breeding and the difficulty of surviving in the Paris high courtesan circle, where she couldn't even hold a conversation, meant that Chanel was much more self-assured back in Deauville with global tourists. The First World War compromised their requirements for clothing, and Chanel's boutique became virtually the most reasonable choice among rich women who sheltered in Deauville from Paris. Being constantly spotted at many social events with Boy Capel, the most eligible man in Paris, put Chanel into the spotlight, leading to her popularity in America where Harper's Bazaar and Vogue publicized her fresh types of design. The truth is, however, that Chanel could not possibly have been acceptable in the tightly-knitted world of French high society back then.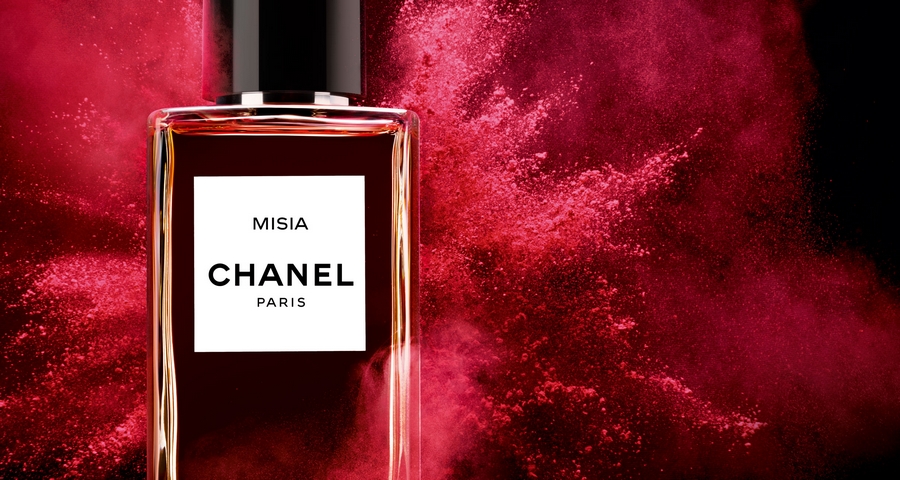 Stage two: artistic circle polished her uneducated image
Chanel was brought into the art world by Misia Sert, where Chanel mingled with such notable figures as writers, painters, and musicians. The war had shattered earlier ideas of reality; the artists' responses of Dadaism, surrealism, and cubism were grasped by Chanel. Her minimalist approach to fashion was not far away from their abstract notions of art. Chanel was cultivated through living the culture of art by her friends, a group of the most influential artists, and by her new lover Igor, who taught her music and Russian life. Her generosity in sponsoring the artists of the time also made her welcome inside the circles of art.
Stage Three: Royal affair enabled her debut in the upper classes
To describe Chanel's life as a story of climbing the social ladder, one can point to her love affair with Grand Duke Dimitri of Russia, which finally helped her reach the highest rung, as he was an authentic royal family member. The Grand Duke had been raised by English nurses in a vast St. Petersburg palace. He was the grandson of Czar Alexander II and the first cousin of Czar Nicholas II. He had the tastes and style of a true aristocrat, and had been one of the richest men in Russia. As their affair continued, Dimitri's Russian influence soon manifested itself in Chanel's work, with such elements as chains of gold, rubies, emeralds, and furs. Dimitri would educate her about the glory of Byzantium on their trip to Venice, which she would later use in the conception of jewelry. The hiring of Dimitri's sister, the Grand Duchess Marie and one skilled in the art of embroidery, further enhanced the Russian influence on Chanel's work and made it synonymous with class. As it turned out, Chanel's Russian look was a hit. Among a series of contributions doubtlessly made by Dimitri that helped to bring about Chanel's success, introducing her to chemist Ernest Beaux, a perfumer to Czar Nicolas II who formulated the legendary No.5, remains the most far-reaching.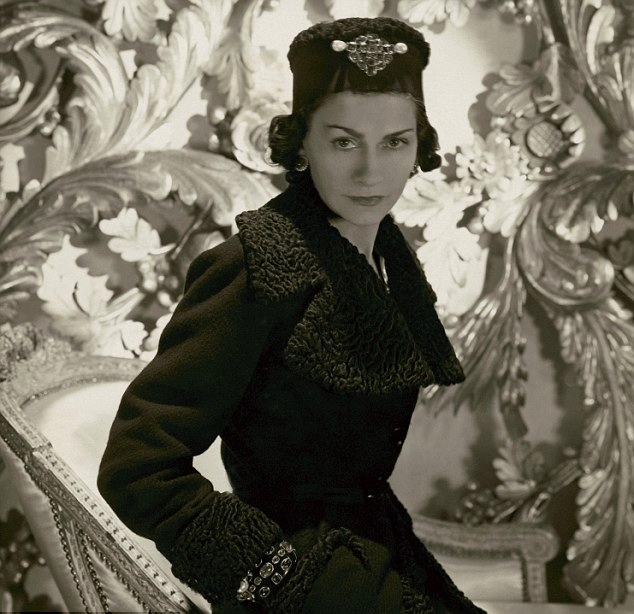 Stage four: Being in a relationship and collaborating with world-class artists make her accepted as an artist worthy of respect
To celebrate her successes coming from both the popularity of her clothing and the instant hit of No.5, Chanel had her portrait done by the sculptor Jacques Lipchitz, commissioned Marie Laurencin to paint her picture, drove a blue Rolls-Royce, and moved into the first two floors of an impressive eighteenth-century mansion on the Faubourg Saint-Honore. With the help of her friend and writer Maurice Sachs, who filled her shelves with leather-bound books, and of Misia and Jose Sert, who advised her on art purchases, Chanel's luxurious apartment served as a lure to bring in artists, writers, and musicians. Almost every evening in her home, there was a cluster of creative people engaged in brilliant talk.
She then ended the romance with the Grand Duke and started a new relationship with Pierre Reverdy, a French surrealist poet and Picasso's best friend. Interestingly, Chanel had been trying to seduce Picasso even since they had met, and what extraordinary spark could have been lit had she been involved with this painter, allegedly the most talented in the last century, is beyond our imagination. However, Picasso did not find her attractive.
Meanwhile, Chanel moved into a brand-new stage of becoming a true art worker. Hosting a salon for artists, admiring them, and learning from their intelligent discourse is one thing, working with them is quite another. When Jean Coteau decided to write a modern adaption of Sophocles' play Antigone, he invited Chanel to do the costumes, Picasso the set and masks. Later on, her success with Antigone brought more requests. Diaghilev, preparing Le Train Bleu, commissioned Coteau for libretto, Darius Milhaud for the music, and Chanel, once again, for the costumes.
The success of her creation for Le Train Bleu in 1923 bolstered Chanel's reputation, with her name becoming professionally linked to artists for the first time. Later in 1925, right after her inclusion in the exhibition popularly known as Art Deco, Diaghilev called upon her to work with the Cubist artist George Braque on the costume for the ballet Zephire et Flore, and George calles called her "the fashion wonder of the world", putting her on a level with Marie Curie. Baron de Meyer, arbiter of taste for Vogue, called her "a woman of refinement, of instinctive elegance and faultless taste".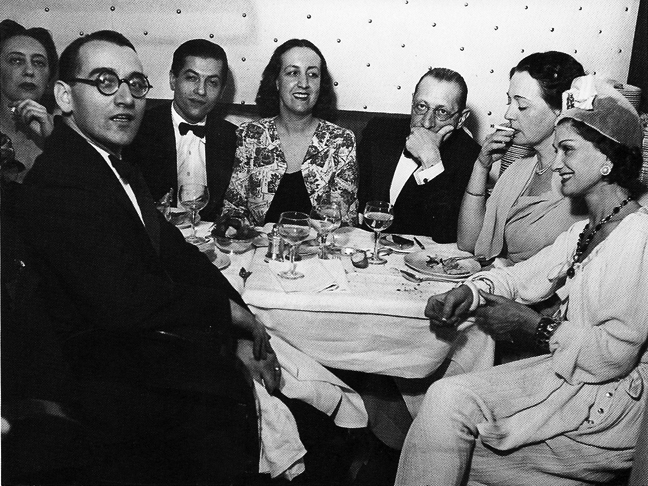 The final stage: the affair with a British aristocrat made her an accepted figure of upper classes worldwide and her work an authentic luxury
Finally, an affair which began in 1924 brought Chanel into an unprecedented world of which she had never dare to envisage becoming a part, with the protagonist being England's 2nd Duke of Westminster. To understand this event, a couple of things should probably be noted. Firstly, even though Chanel had previously been involved with another European royal family, through the Grand Duke Dimitri of Russia, he was in exile and penniless, as he came from the Romanov Dynasty, a declining, impoverished, and powerless reign. Secondly, the United Kingdom remained the most affluent and powerful country in the interwar period, so the wealthiest man of England would surely enjoy the recognition of an international status. As for Chanel, astounded by the Duke's unparalleled property all over the world, she told one friend, "I've known luxury such as one will never know again." Chanel was certainly an experience, witnessed by global media, as she participated in social events with the Duke, the Prince of Wales, and Winston Churchill, and was accepted as one of their own by those high-born aristocratic, finally justifying the legitimacy of Chanel as a luxury brand.
When two American authors published a book about Paris, they advised their unmarried readers to rush to Chanel, saying, "If a woman wants to catch a husband, she goes to Chanel who knows exactly what men like." In August 1924, when the papers reported that the wife of the 2nd Duke of Westminster was suing him for divorce, there were photos of Chanel with the man in question. Women's eyes widened at the sight of the designer in the company of one of the world's most desirable men, and they tried to imagine themselves in the same position, thinking that, if they could dress like she did, perhaps they could live like her.
As the classical luxury brand reference, Chanel's story has always been misread as people concentrate on the most visible facts that how Chanel had managed to take advantage of her network for her business whereas neglecting the underlying truth that why she was granted those privileges in the first place.Same thing can thus be said in luxury industry. The exclusivity, un-attainability, desirability that people are so deliberately striving to engrave on the brands are simply the attributes that luxury brands should inherently carry. As for the reason that a luxury brand comes into being, it requires more than one dimension and sector of consideration and calculation rather than this short-cut convenience.
The rest of the Chanel's story is known more or less to everyone. Despite going through a few adversities in the postwar era, the brand has survived and is still benefiting from or appropriating the foundation laid down by Chanel herself almost a century ago. Her legend cannot be duplicated, because each element that guaranteed her success has dissolved over time. Nonetheless, we should always bear in mind from Chanel's story that superb
quality, legacy, and history are only the prerequisites of luxury instead of its core competitive elements.
Today, Chanel is neither a visionary brand nor a progressive social advocate. Instead, the motionless image of this figure with her stereotypical story is entangled with the character of Karl Largerfeld, who saw Chanel as the very best example of his display of charisma, being looked up to as a rock star. Chanel would have long fallen out of the luxury category if it wasn't for the previous glory. It is very easy to be complacent given the quite positive financial numbers. Unfortunately, Chanel is not the only one facing the implicit danger while enjoying the financial success. That is why most current luxury brands are exceedingly susceptible to even the slightest social variate. When a luxury brand constantly has to adapt itself to the increasingly elusive and heterogeneous clients, it is by no means a leader regardless of what might demonstrate in its annual reports as well as the communication activities.
Study made by Rebecca Li
Rebecca is a luxury branding specialist with the focus on cross-cultral context. Her initiative "Nebula Sight byRebecca Li" attempting to bridging Chinese and western luxury brands, will be announced soon. You can follow her through the Facebook page for the time being http://www.facebook.com/pages/Nebula-Sight-by-Rebecca-Li/788348644544047