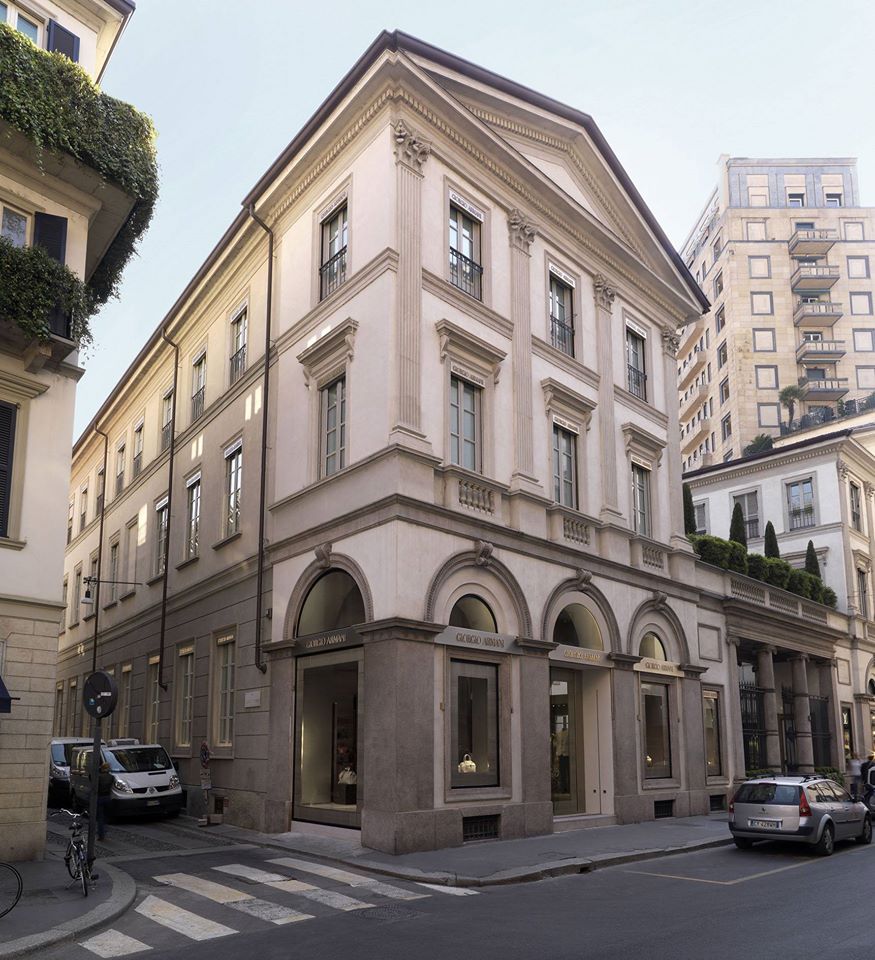 Armani's 40th anniversary is celebrated in conjunction with Expo 2015. On the 9th of April, Giorgio Armani reopened the flagship store in Milan on Via Monte Napoleone.
Located in the historic Palazzo Taverna, the flagship store with a sales area of over 1000 square metres has been entirely redesigned by Giorgio Armani and his team of architects who wanted to bring out the original geometry of the building, not only inside but out. The interior design is bespoke for the store. All the rooms have been customized and furnished with the latest designs from the new Armani/Casa collection. The ground floor is entirely dedicated to womenswear, while menswear is on the first floor. Made to Measure service, Giorgio Armani's pret-a-porter collection, and the women's New Normal collection have special dedicated separate spaces.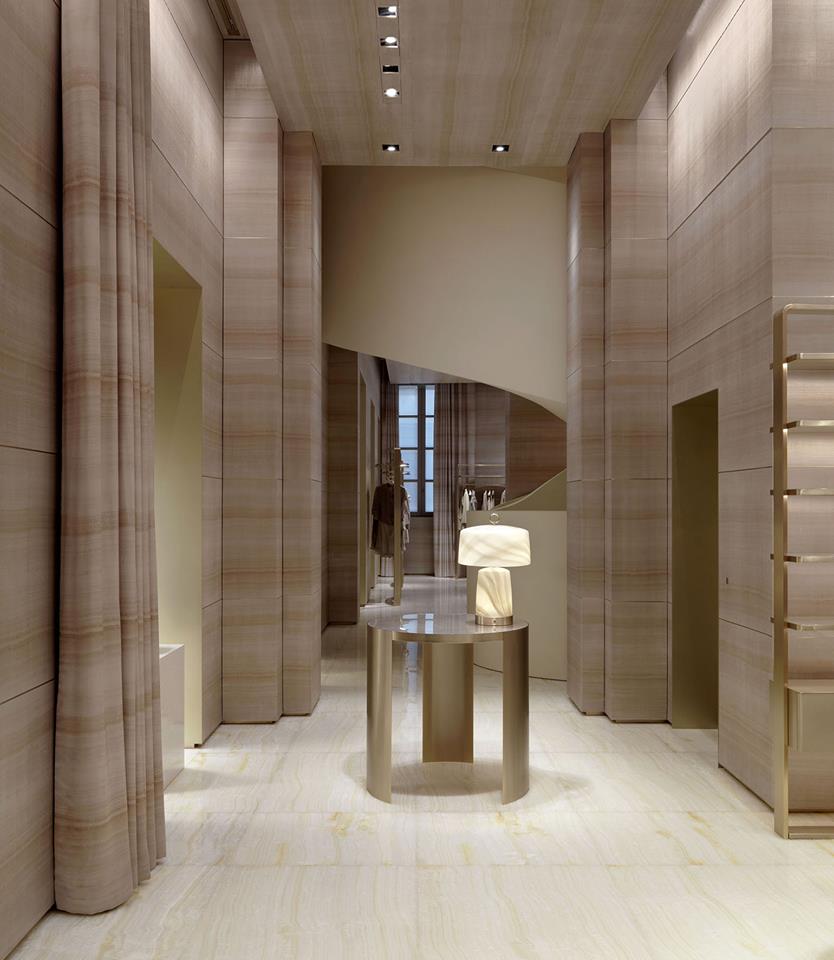 The highlight of the flagship is the elliptical metal staircase with platinum-finish steps in extra-white onyx.
"The reopening of the boutique in Milan comes at a very important time for me, as I celebrate forty years of my company, in conjunction with Expo 2015. The operation therefore has a strong symbolic meaning and aesthetic. It summarizes the enduring values of my work and projects them into the future. I wanted to create a boutique with an elegant atmosphere that welcomes the customer and guides him in the different environments." said the celebrated designer.