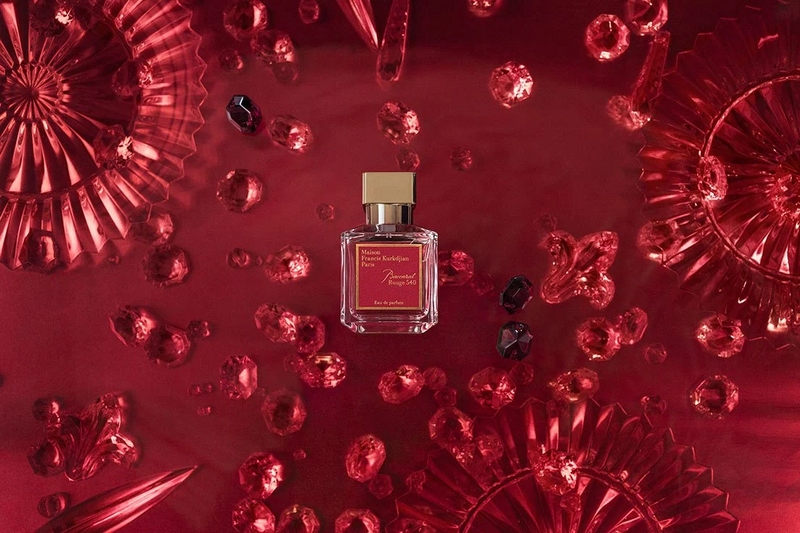 Baccarat Rouge 540 is a new addition to the Maison Francis Kurkdjian perfume range. Francis Kurkudjian, invited in 2015 to join the prestigious Comite Colbert, France's association of 75 luxury brands, announced that the Baccarat Rouge 540 fragrance will become part of its permanent perfume collection, and will be packaged in the perfume house's bottle.
Last year, 2014, Baccarat house was celebrating its 250th anniversary with Rouge 540 fragrance created by Francis Kurkdjian. Available in a limited and numbered edition of only 250, this woody amber floral fragrance was encapsulated in an exquisite crystal jewel box designed by Georges Chevalier. The Rouge 540 flacon was a monumental crystal spiral weighing 500 grams and comprising 160 facets: 96 on the bottle, 64 on the stopper. The full complement of Baccarat's expertise is called upon to produce the bottle, including master glassmakers, cutters and gilders. Among the craftsmen four are "Meilleurs Ouvriers de France"(Best Artisans of France), who in addition to the prerequisite perfection, give the bottle the quality of rarity.
540 degrees centigrade is the temperature that molten crystal has to reach in order to produce Baccarat's hallmark golden red. As the inspiration behind the fragrance, this unique shade of red is the defining factor of one of Baccarat's many alchemical secrets. Developed in 1847, this well-guarded secret "recipe" is obtained by the gradual fusion of clear crystal and 24-carat gold powder. As a tribute to the illustrious House colour, a red crystal pipette is provided with each bottle to place a few precious drops of this legendary perfume behind the ears.
"I wanted to create a graphic fragrance with a formula that was taut and compact in the extreme," said Francis Kurkdjian, creator of Rouge 540. "A luminous, dense, transparent and intense fragrance."
The perfumer made every effort to capture the power and sparkle of the crystal producing process, in all its opulence and precision.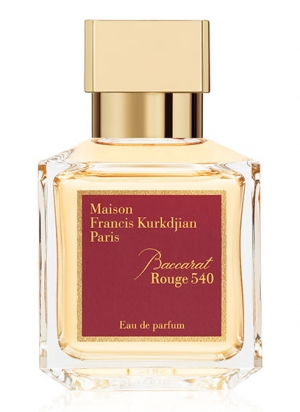 Baccarat Rouge 540 in the iconic Maison Francis Kurkdjian bottle (70ml) will be priced at €195, while the limited numbered edition of 250 in a Baccarat crystal bottle will be available priced at €3,000 (100 ml).