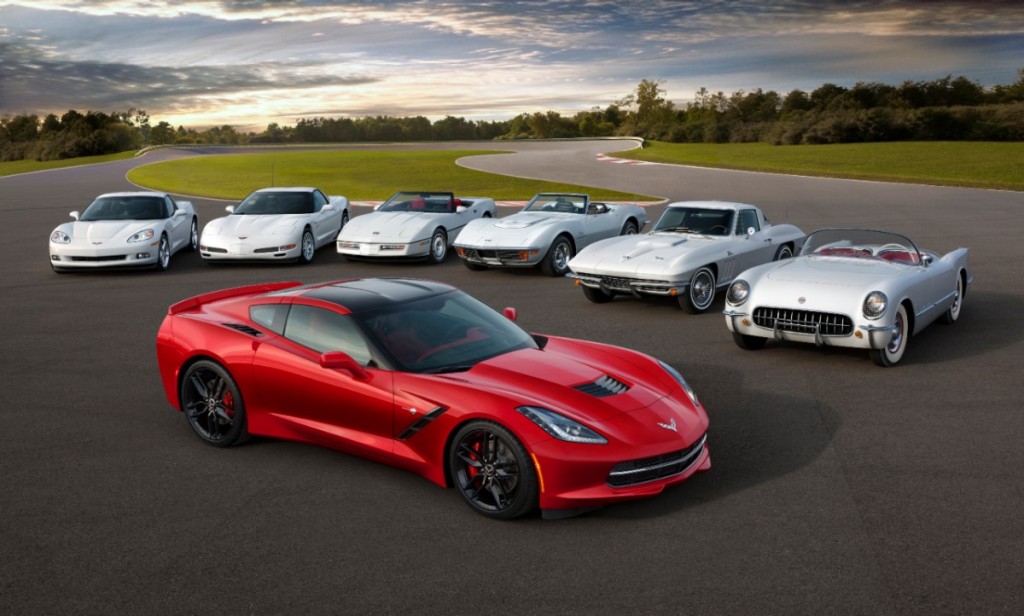 The seventh-generation Corvette kicked off the annual North American Auto Show. Capable of reaching 100 kph in 4 seconds, the 2014 Corvette Stingray is the most powerful standard model ever, with an estimated 450 horsepower (335 kW) and 450 lb.-ft. of torque (610 Nm). It is also the most capable standard model ever, able to accelerate from 0-60 in less than four seconds and achieve more than 1g in cornering grip. It is expected to be the most fuel-efficient Corvette, exceeding the EPA-estimated 26 mpg of the current model.
"The soul of our company is sitting right here in Corvette," said Mark Reuss, president for the Americas of Chevrolet parent General Motors. "This car is the reason I work at GM."
"Like the '63 Sting Ray, the best Corvettes embodied performance leadership, delivering cutting-edge technologies, breathtaking design and awe-inspiring driving experiences. The all-new Corvette goes farther than ever, thanks to today's advancements in design, technology and engineering," said Mark Reuss, General Motors North America President.
The all-new Corvette Stingray shares only two parts with the previous generation Corvette. It incorporates an all-new frame structure and chassis, a new powertrain and supporting technologies, as well as completely new exterior and interior designs.
"Stingray is one of the hallowed names in automotive history. We knew we couldn't use the Stingray name unless the new car truly lived up to the legacy. The result is a new Corvette Stingray that breaks from tradition, while remaining instantly recognizable as a Corvette the world over," added Ed Welburn, GM vice president of Global Design.