Alila Jabal Akhdar to be the first luxury hotel in Oman mountains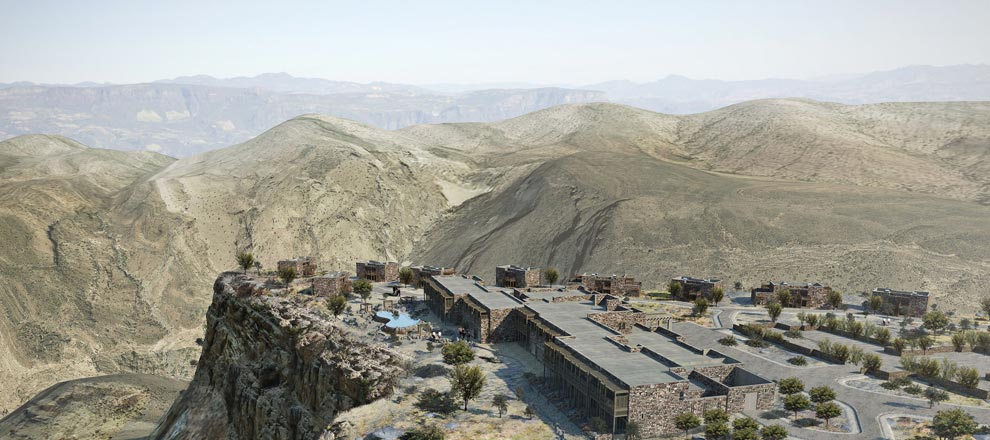 Asian-based hotel group Alila Hotels & Resorts expands into Oman with a new opening in spectacular Jabal Akhdar mountain region set for 2014. The new hospitality project at 2,000 meters is aimed to offer access to Oman's most spectacular and untapped areas, a part of the sultanate largely unknown to international tourists. Alila Jabal Akhdar is labelled as the first luxury hotel development in the picturesque mountainous Jabal Akhdar region.
The luxury hotel situated at two hours' drive from the capital Muscat will feature 78 rooms, six suites and two royal villas along with a cliff-side restaurant, pool, spa, fitness centre and events space. The project is developed by Omran, the government owned tourism investment, development and management company, with design by P49 and architectural consultancy by W S Atkins.
"The opening of Alila Jabal Akhdar is part of an exciting development pipeline for Alila, with projects also currently underway in Indonesia along with future expansion into China and Europe," said the Boutique Asian hotelier.