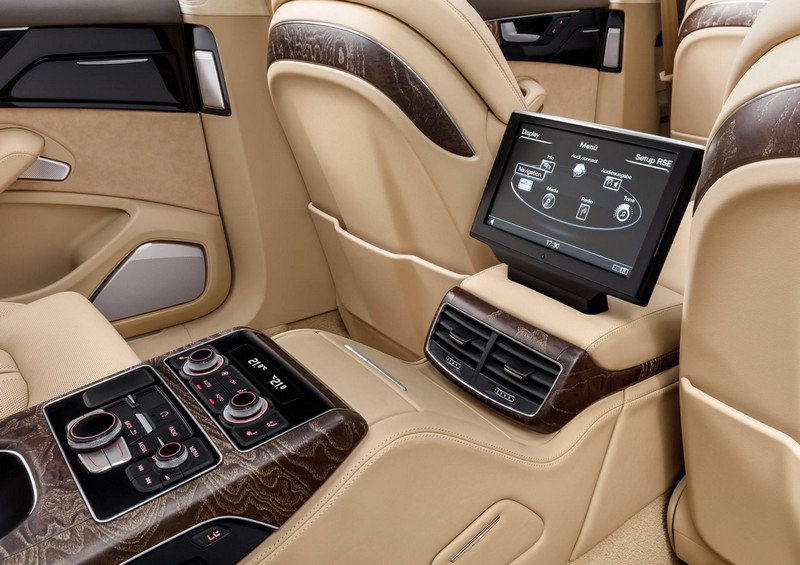 Audi unveiled Audi A8 L extended – an entirely unique format of considerable proportions. At the request of a European customer Audi has built a first one-off version of the sedan in king-size format. Measuring 6.36 meters (20.9 ft) in length and with a wheelbase of 4.22 meters (13.8 ft), the A8 L extended affords top-class comfort for passengers occupying all of its six seats.
"Experts invested almost a year in developing and building the exceptionally long luxury sedan. The result was an exclusive one-off specimen that meets the high standards of the production model in every domain. The major challenges concerned the safety and rigidity of the extra-large body, as well as the styling of the silhouette," explained the premium automotive brand.
The one-off A8 version is powered by a 3.0 TFSI engine developing 228 kW (310 hp), delivering up to 440 Nm (324.5 lb-ft) of torque. This propels the sedan from 0 to 100 km/h (62.1 mph) in 7.1 seconds and up to an electronically governed top speed of 250 km/h (155.3 mph). An eight-speed tiptronic transfers engine power to the quattro permanent all-wheel drive system.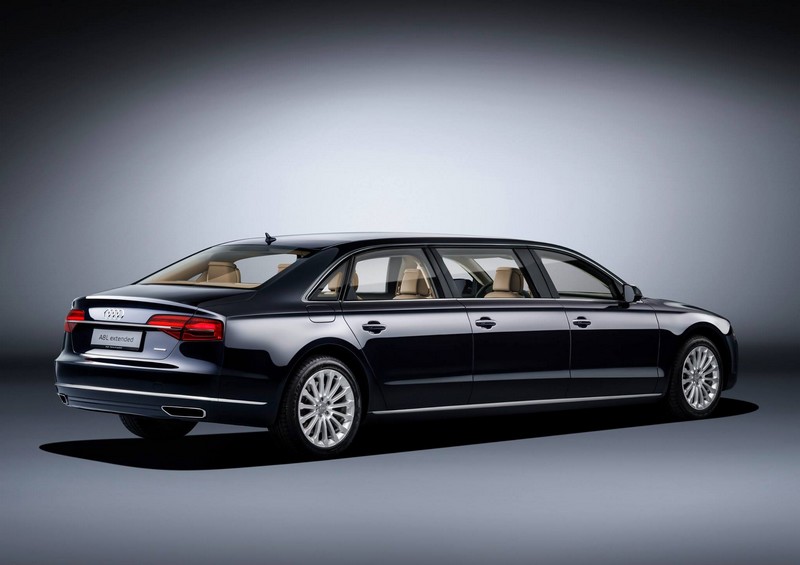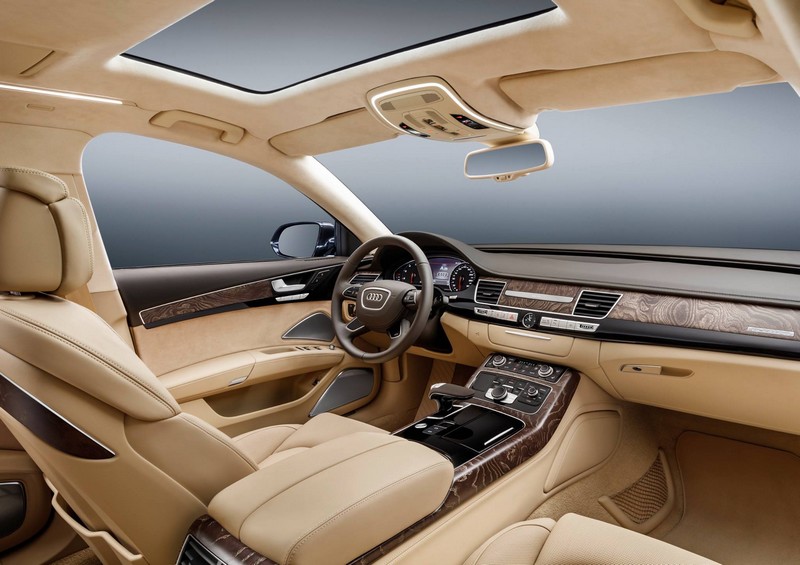 The Audi A8 L extended benefits from the low weight of the production model's body, which uses an Audi Space Frame design and is made almost entirely from
aluminum. The representative XXL sedan in discreet moonlight blue, metallic offers 1.09 meters (3.6 ft) more wheelbase and overall length than the Audi A8.
To maintain a harmonious roof line, the entire body from the A-pillar back has been reworked.
The experts embedded a 2.40-meter (7.9 ft) glass panel in the roof skin to enhance the sense of spaciousness.
The sun blinds – one for each row of seats – prevent overheating of the interior in strong sunlight. The headlights and rear lights incorporate small side marker lights, as is prescribed by law for vehicles of this length.
All passengers face the direction of travel in the Audi A8 L extended. The six seatsm are upholstered in extra-supple Valcona leather, in the color velvet beige. Rows two and three feature electrically adjustable individual seats. The third row has a continuous center console, a Rear Seat Entertainment display and a cool box.