AM37 showcased at the Milan Design Week ahead of launch in late 2016.
Another exceptional project from Aston Martin's Art of Living portfolio.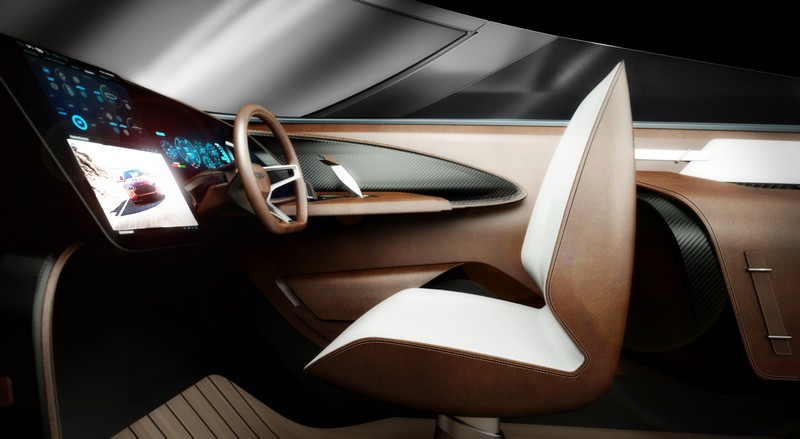 Aston Martin and Quintessence Yachts celebrated the launch of the new AM37 powerboat by showcasing its innovative Design during the prestigious Milan Design Week, Salone del Mobile. The powerboat was created to capture the performance, handling, comfort and style synonymous with the high-end automotive brand.
Now in its 55th year, 2016 Salone Del Mobile is a city-wide Design festival, welcoming over 400,000 guests from the international creative community, looking for the latest trends. The exhibition that held at Larusmiani Concept Boutique on Via Monte Napoleone from 12 to 18 April is focused on the unique Design elements of the AM37.
The AM37 is the result of years of research and development, challenging the status quo of the nautical world. Fusing the maritime and automotive worlds with the universal characteristics of style and elegance, the core of the AM37 offers the perfect balance of Design and engineering, performance and comfort, luxury and functionality.
"It is true that a beautiful, simple shape is critical to a product's success but it must also have drama, which is provided by surface language, proportions, and through the choice of exciting materials. The most important attribute for Aston Martin is the language of Design and we have transferred this language into AM37," said Aston Martin Chief Creative Officer, Marek Reichman.
"The new powerboat represents the ideal combination of luxurious and technical materials, generating a powerful yet understated finished product."
According to Quintessence Yachts Chief Executive Officer, Mariella Mengozzi, the AM37 is a boat "that represents an entirely new concept for the yachting world."