Atelier Swarovski's partners with groundbreaking leaders in the contemporary art, architecture, design and fashion fields to redefine the role of art within the home.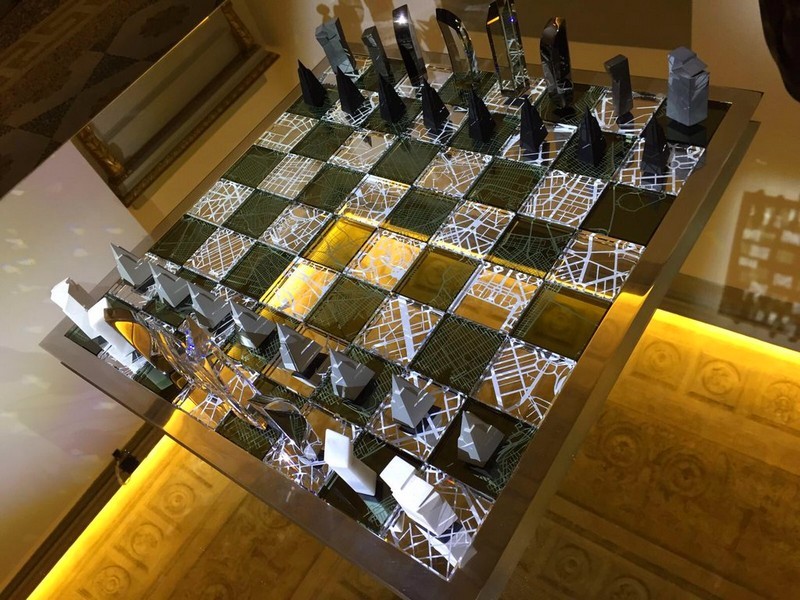 Swarovski, the Austrian producer of luxury cut lead glass, launched Atelier Swarovski Home, a new luxury home accessories brand at 206 Salone del Mobile design fair in Milan, during a curated exhibition at via Cusani 5 in Milan's Brera design district. On display until the 17th April, the exhibition is featuring pieces from the inaugural Atelier Swarovski Home collection.
Atelier Swarovski's latest incarnation Atelier Swarovski Home features a range of collections designed with luminaries from the art, design, architecture and fashion fields. Seeking to redefine the role of art within the home and to embrace Swarovski crystal as a medium in a new light, the objects intersect where vision and art meet in decorative form. From the late Zaha Hadid to Tord Boontje, Atelier Swarovski works directly with the designers to translate their forward-thinking design DNA and technical expertise into collections of luxurious and covetable Swarovski crystal table top objects and home accessories.
The collection includes centerpieces and home accessories created from mixed materials such as marble, metals and resins together with crystal, and makes full use of new technologies developed by Swarovski's experts, including crystal printing and the revolutionary Wave Cut technique. From the unmistakable aesthetic signatures of Daniel Libeskind, Ron Arad and Aldo Bakker to the captivating new ideas of Kim Thomé and Raw Edges, the new collection is a vivid reminder of the infinite creative possibilities of crystal in design.
"Atelier Swarovski Home is an exciting new brand that will offer the ultimate in luxury crystal home décor with an ultra-modern design aesthetic. We are delighted to be collaborating once again with so many incredible creative talents on these beautiful objects for the homem, " said Nadja Swarovski, Member of the Swarovski Executive Board.