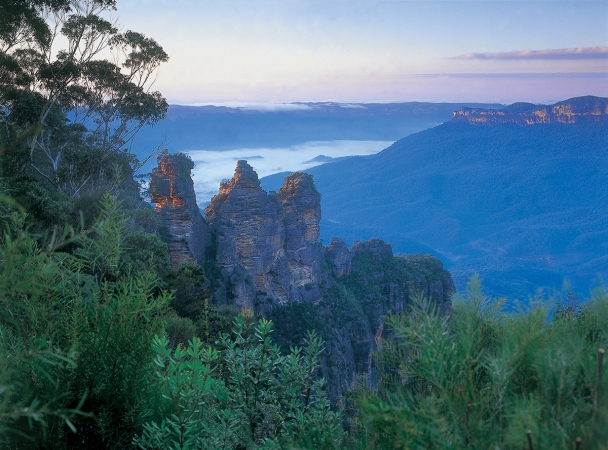 How to travel Australia like the British royal couple? Inspired by the royal itinerary of the Duke and Duchess of Cambridge in New Zeeland, London-based luxury retailer VeryFirstTo.com has created a £341,000 / $571,110 luxury travel package that includes visits to the places on the royal itinerary.
Royal Australian Tour created in partnership with luxury Australian travel operator Bridge & Wickers is a month-long package which includes travel from Heathrow Airport to Australia, accommodation for the couple, and also a Tiffany's sterling silver baby cup, among others items like a Prada baby bag, a diamond-encrusted pacifier for couples who will be bringing baby in tow.
The Royal Australian Tour encompasses not only the very best that Australia offers but at a level of exclusivity that has – Royals aside – never before been available, says VeryFirstTo.
You will fly first class from Heathrow to Australia, enjoy transfers by chauffeured limousines, explore the Great Barrier Reef islands by private yacht, inspect scenic wonders by helicopter, travel within Australia by privately chartered aircraft – and even fly to lunch by seaplane.
Since you'll be visiting one of the world's most exciting destinations for culinary excellence, you will dine at several of the country's most iconic restaurants including Tetsuya's, Icebergs and Marque in Sydney.
You will stay not only in the most luxurious hotels but in the very finest suites at the Park Hyatt overlooking Sydney Harbour, Lizard island on the Great Barrier Reef, Wolgan Valley in the Blue Mountains, Longitude 131 in sight of Uluru (Ayers Rock, where Charles and Diana went on their tour in 1983 with baby William), The Louise in the Barossa Valley, Southern Ocean Lodge on Kangaroo Island and Saffire Freycinet on the coast of Tasmania.
With intimate tastings with wine makers, spa treatments and behind the scenes private tours of, for example, the Sydney Opera House and Sydney's Taronga Zoo (where the Royal party will visit the bilby enclosure which is being named after Prince George) every day will be a new adventure, promise the organizers.