The new Elise Cup 260 is the fastest Elise yet, and just 30 will leave the Lotus factory. The car is painted in Championship Gold to commemorate the forthcoming 70th Anniversary of Lotus.


Not only is it the Elise Cup 260 the lightest-ever Elise Cup but it's also the heaviest at speed. Race- derived and created from carbon fibre, the new rear-mounted wing flies the flag for the Lotus Lightweight Labratory and was developed from the Lotus 3-Eleven.
As befitting the marque which was first to build and run a carbon fibre F1 car. "Each and every one of the sports cars produced by Group Lotus today carries the true spirit of Lotus, laid down by my father nearly 70 years ago." says Clive Chapman – Son of Lotus founder Colin Chapman and Director of Classic Team Lotus.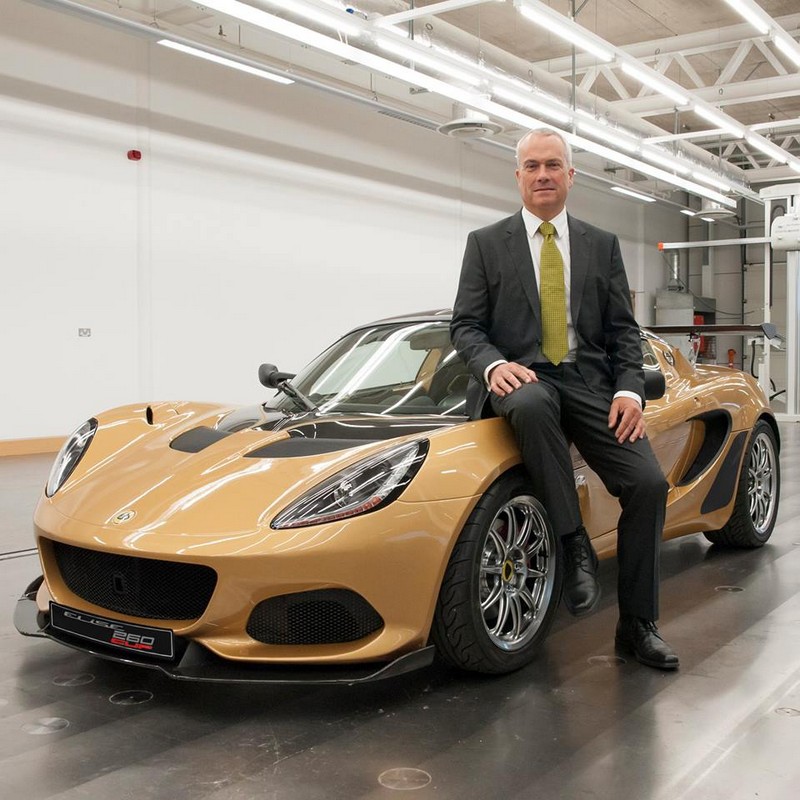 Jean-Marc Gales, CEO, Group Lotus plc said, "Our philosophy for producing extraordinary vehicles is world famous, but the new Elise Cup 260 goes beyond what many believed possible from our smallest car. It is directly developed from the Elise race cars that are competing in series around the world, giving the ultimate Elise experience on the road. More power, motorsport components and the introduction of aerodynamics unheard of in its class make driving this Elise an unrivalled experience."
The Elise Cup 260 is 15 kg lighter than the Elise Cup 250, weighing in at just 902 kg (unladen) and 862 kgin the lightest possible dry configuration.
The all-alloy, chargecooled supercharged 1.8-litre engine has undergone development, with new inductioncomponents and revised calibration. Delivering 250 hp and 255 Nm of torque it's mated to a six-speedmanual gearbox with sports ratios. The change to the induction system including a race derivedperformance air filter and the Elise's tuned exhaust note means that the Elise Cup 260 retains the crownfor best-sounding forced-induction four-cylinder on the market. Overall, the fall in mass and rise in powerboosts acceleration, with 0-60 mph dispatched in 3.8 seconds and a power to weight ratio of 290 hp /tonne (dry). Emissions figures are also impressive, at 175 g / km CO2.
Centre of attention in the interior is the detailed, manual gearbox's open gate mechanism, which is both technically and aesthetically appealing. Developed by Lotus, it provides precise and direct gear changes for quicker shifting.