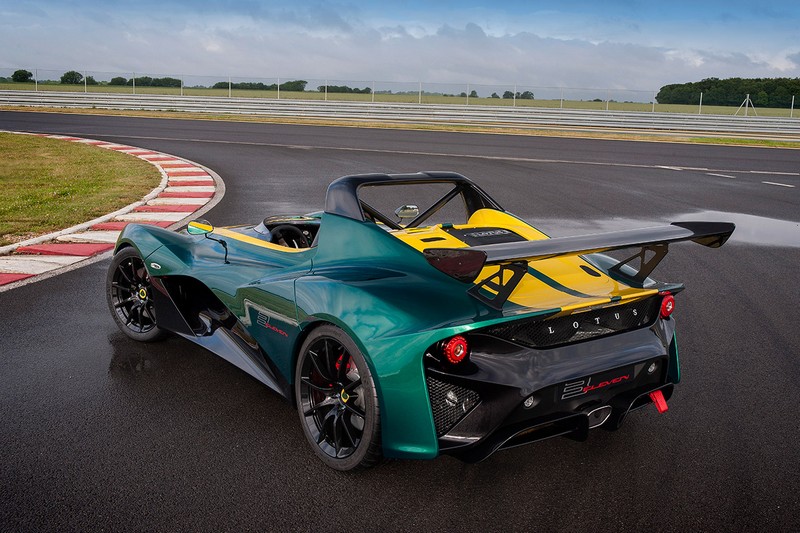 0-100km/h in 3 seconds and 0-100mph in 6 seconds. With this figures, the new Lotus 3-Eleven car has the credentials to keep up with a Ferrari. Produced in a strictly limited edition, the new model without windscreen, roof, and doors is the quickest production Lotus road car ever.
The new vehicle features an all-new lightweight body, with an open cockpit design and a revised V6 supercharged engine developing 450 hp. Two variations of the Lotus 3-Eleven will be available: Road and Race. Based on the Road version, the Race includes a more aggressive aero kit, a sequential gearbox and an FIA approved driver's seat with a six-point harness.
"The Lotus 3-Eleven is a game-changing car, not only in terms of what has come before it from within our own rich heritage of sports cars, but also in terms of anything else comparable brought to market by any other manufacturer," said Jean-Marc Gales, CEO of Group Lotus. "This is a car that exists within an extremely rarified performance envelope — it offers both hypercar performance and handling. Nothing else provides a sensory overload of this nature, and all packaged under £100,000."
With a dry weight of below 900 kg (Race version), the 3-Eleven car offers an enviable power to weight ratio, in excess of 500 hp per tonne, and is capable of sprinting from 0-60 mph in less than 3.0 seconds before reaching a maximum speed of 174 mph (280 km/h) for the Race version and 180 mph (290 km/h) for the Road version.
Jean-Marc Gales continued, "This new car is a giant slayer, capable of embarrassing far more expensive rivals. It condenses our engineering know-how into one, hard-core package, and is so focused that it won't suit everyone. This is a perfect demonstration of the faster and lighter concept, something which will be crucial to all Lotus cars in the future."
The new Lotus 3-Eleven will enter production in February 2016 and deliveries will commence in April 2016. Production will be
limited to just 311 vehicles in total.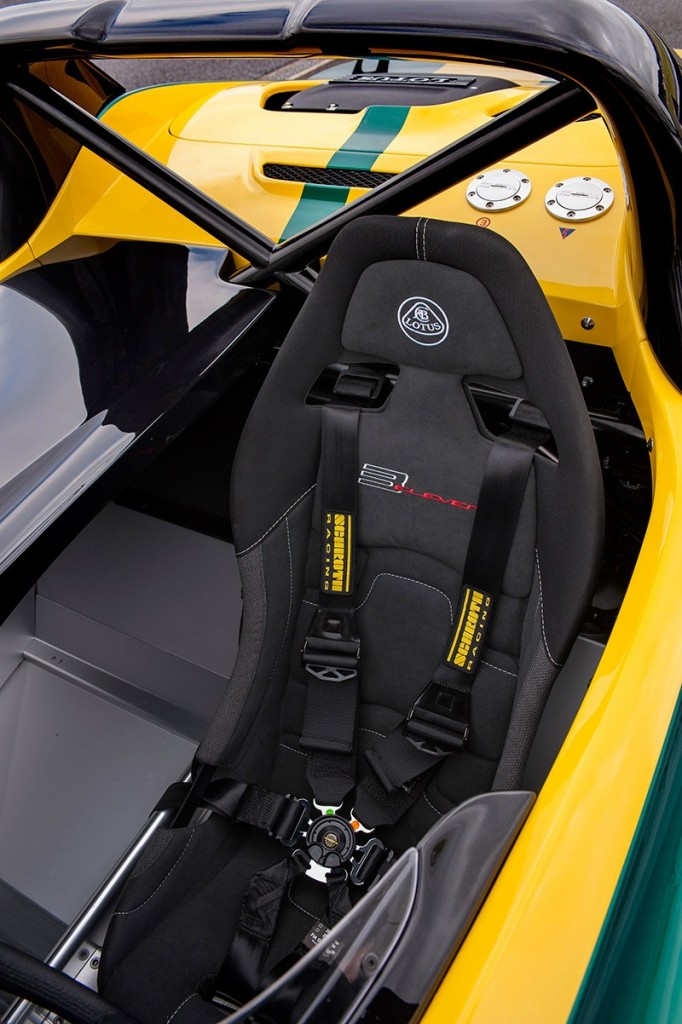 Prices start at £82,000 for the Road version (including VAT and on the road costs) and £96,000 excluding VAT for the Race version (£115,200 including VAT).
Lotus also announced Lotus Exclusive's services with special paint work, interiors and soft tops.
"In the past we have created a number of cars personalized to the specific requests of individual customers. These stunning cars
were produced by a team of skilled craftsmen and women, using their expertise to create something exceptional and unique for the customer. Now all our customers will be offered this service, to create their own personalized car," said Gales.