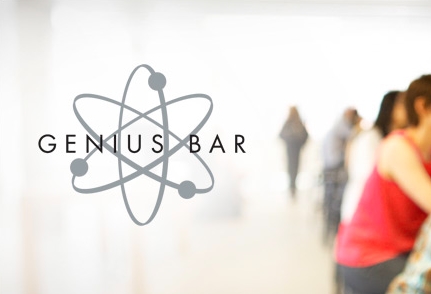 When you have questions or need hands-on technical support for your Apple device, you can get friendly, expert advice at the Genius Bar in any Apple Retail Store. The same principle will guide Lexus.
As in-car computers become more sophisticated, the customers became more and more confused. The Toyota-owned Lexus will help avoid confusion and frustration from drivers with the help of Apple's ideas.
According to Forbes, Lexus will implement the automotive equivalent of Apple's 'Genius Bars' in its showrooms, to assist consumers with understanding the technology inside their new cars.
Trained at a specialist college in everything from telematics to electronic mirror settings, the specialists will answer any question about sophisticated technology in clients brand new cars.
By the end of June, Lexus plans to have about 2,400 people pass through training sessions, learning to take on one of the full-time specialist roles: "vehicle delivery specialists" and "vehicle technology specialists"
"We're focusing on improving the delivery process, so [dealers] are hiring for new positions aimed at improving customer satisfaction, according to the wants and needs of the customer," Mark Templin, Lexus division's general manager, explained to Forbes. "It's like the Apple Genius Bar concept. We'll be dedicated to helping the customer understand the advanced technology of the new vehicles."
"One reason the specialist idea is popular with customers, Vincent Salisbury, training manager of the Lexus College said, had gone under-appreciated until now: They want to be able to show off the gee-whiz technological features of their new Lexus to loved ones, friends and work associates, but many are afraid to try because they don't feel fluent in the language and functions of the features."