The one-millionth 911 will not be sold.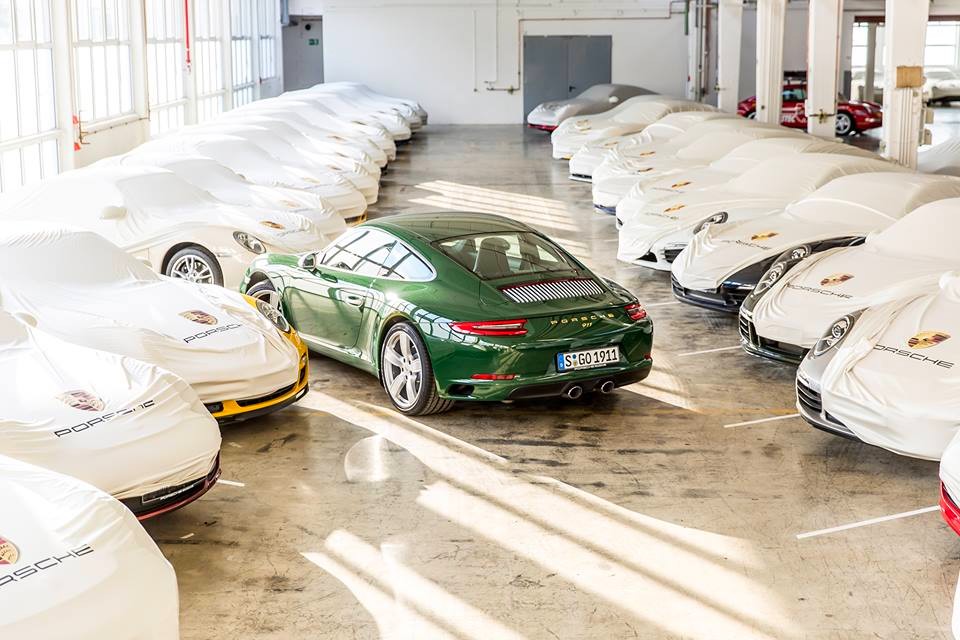 The Porsche 911 established a new category and remains at the pinnacle of the premium sports car segment. In 2016 alone, 32,365 vehicles were delivered worldwide – more than ever before. Nevertheless, it has maintained its exclusivity over the decades and has become a coveted collector's item.
In Zuffenhausen this week, the one-millionth model rolled off the production line – a Carrera S in the special color "Irish Green," with numerous exclusive features following the original 911 from 1963. The two-door car remains the most important model in the product range and is key in helping Porsche maintain its position as one of the most prestigious car manufacturers in the w 356/1 from 1948."
The one-millionth 911 will not be sold. Before it moves on to enrich the collection at the Porsche Museum, it will embark on a world tour and will take road trips in the Scottish Highlands, around the Nürburgring, and in the USA, China, and beyond.
Wolfgang Porsche, Chairman of the Supervisory Board of Porsche AG, has been a part of the development of the 911 since day one: "54 years ago, I was able to take my first trips over the Grossglockner High Alpine Road with my father. The feeling of being in a 911 is just as enjoyable now as it was then. That's because the 911 has ensured that the core values of our brand are as visionary today as they were in the first Porsche 356/1 from 1948."
The mythology of the Porsche 911 has been cultivated by countless motorsport successes. No other sports car embodies this recipe for success quite like the 911. More than half of Porsche's over 30,000 race wins can be credited to the iconic car, and it still thrills private motorsport enthusiasts around the world in numerous racing series.
Porsche has never strayed from the founding concept of the original 911. "But we have continued to enhance the technology of the 911, refining and perfecting the sports car," says Oliver Blume, Chairman of the Executive Board of Porsche AG, "that's why it remains a state-of-the-art and technically innovative vehicle. We have also been able to expand the model line very successfully through derivatives."
One significant factor in this success is the production site at the headquarters in Zuffenhausen, where all 911s ever built have been manufactured. Today, all two-door cars – 911, 718 Boxster, and 718 Cayman – and their various derivatives are handled on one assembly line thanks to a sophisticated production approach.