Mr.Porsche's TraumWerk is a dream factory.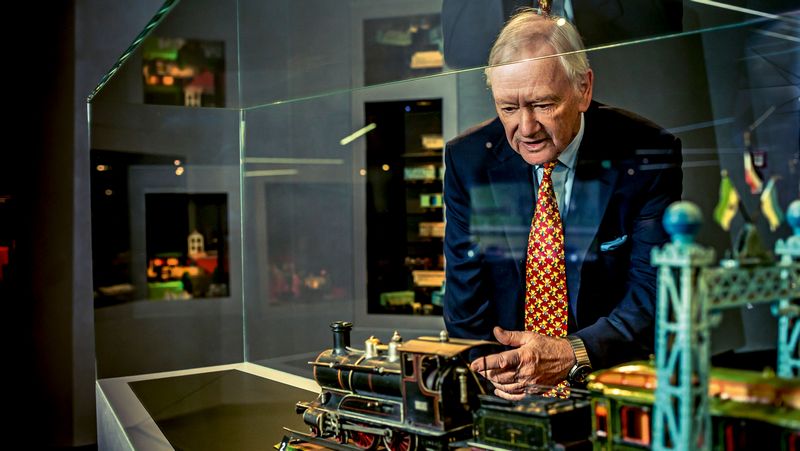 Hans-Peter Porsche and his son have decided to open up their monumental collection of tin toys and model trains to the public. Hans-Peter Porsche's TraumWerk is a world of toys that quite rightly deserves its name. The numbers alone are impressive: 27,000 square feet for the permanent exhibition of tin toys, nearly 6,000 square feet for the model railroad. The full range of the collector's passion is
on display in this space – over forty years in the making, though the toys languished in boxes for decades. Now Ferry Porsche's son has built a museum for his collection, in the district of Berchtesgadener Land of southeastern Germany.
A Märklin model train travels through the Alps
Porsche commissioned the Berlin architect Volker Staab to create an exhibition building with a circuit that would follow the outline of a figure eight – the classic shape of a small railroad installation or race-track. The first part of the tour takes visitors through the permanent exhibition of tin toys: one hundred and fifty display cases of innumerable railroad stations, cars, airplanes, ships, shops, trains, and much, much more. The second part invites you into the world of model trains.
"All my life, I've tried to make things as perfect as possible. I'm a Scorpio, after all," said Hans- Peter Porsche. "Not to mention the technology gene that the entire family seems to share, including the company founder's grandsons. "Even as kids, my brothers and I loved to tinker. One Easter our mother asked us to dye the eggs. So my oldest brother, Ferdinand Alexander, built a machine from the Märklin construction set; I trimmed corks from canning jars, fixed the egg in place between the corks, installed a brush holder and gears, turned the crank – and voilà, the eggs were dyed. We weren't even ten years old."
The tour of the exhibition takes visitors past submarines, ships, steam-engine plants, and automobiles. The museum depict every era and include pieces from select toy manufacturers from around the world. The oldest piece is a locomotive from 1865. Some exhibits, such as the thimble-sized tin barrel, are practically a bargain at $55. Others, such as the ship as large as a moving box, are worth as much as a single-family home.
And finally, there's the large wall exhibit featuring pedal and electric cars for children, including a silver Porsche 550 Spyder. Hans-Peter Porsche's grandchildren learned to drive in these cars.
Car enthusiasts will also find plenty to enjoy in Mr. Porsche's dream factory. The TraumWerk repository includes a fine selection from his personal collection: a Porsche 904, the Porsche 356 that made 3 appearances at the Liège–Rome–Liège rally, Porsche 959, an Austro-Daimler, the one-liter XL1 from Volkswagen, Porsche 914 Targa, Porsche 944, Porsche 928, and a pale blue Porsche 912.
A 4,000-square-foot landscape over 16 feet high is the playground for model trains travelling through a miniaturized Europe. In total one hundred and eighty trains, all from Porsche's private collection are moving continuously through Austria, Switzerland, and Germany in miniature.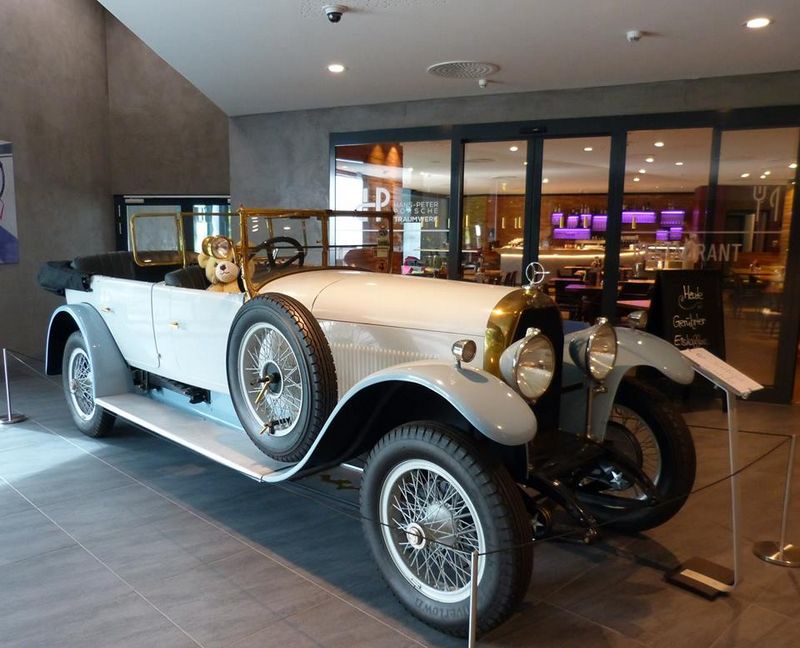 Address
TraumWerk Hans-Peter Porsche Museum
Zum Traumwerk 1, 83454 Anger-Aufham, Germany
Hans-Peter Porsche Museum hours
Tuesday through Sunday, 9:00 a.m. to 5:30 p.m.
Closed Monday.