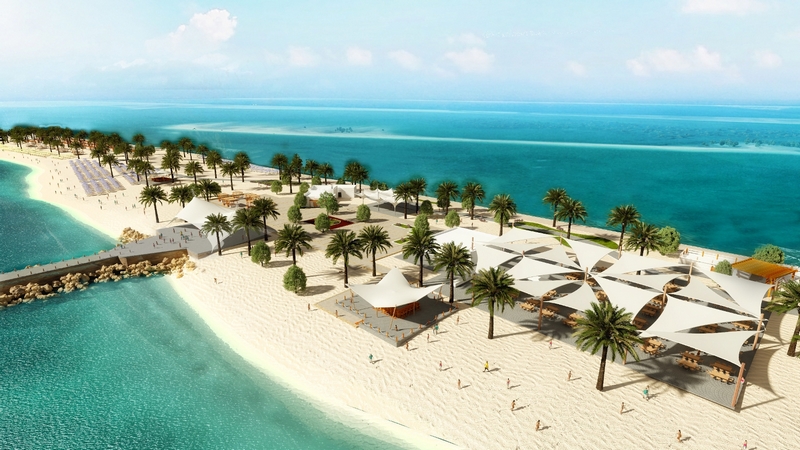 The 1.5 mile-long stretch of land on the natural island of Sir Bani Yas – just off the southwest coast of Abu Dhabi – has been transformed into a beach oasis destination, exclusively for MSC Cruises guests. Starting in December 2016, MSC Fantasia cruise ship will add this exclusive, brand new destination to its already rich winter cruise itineraries in the Dubai and Abu Dhabi region – allowing guests to spend a full day on this stunning tropical island paradise.
MSC Cruises has been working on perfecting this destination together with the Abu Dhabi Ports Authority for more than two years. The tropical beach oasis is on a smaller island connected to the main island by a wooden boardwalk that allows guests exclusive access to an authentic beach vacation experience – with hundreds of palm trees, shaded cabanas and more than 2,000 sunbeds across 387,500 sq.ft. of fine golden beaches.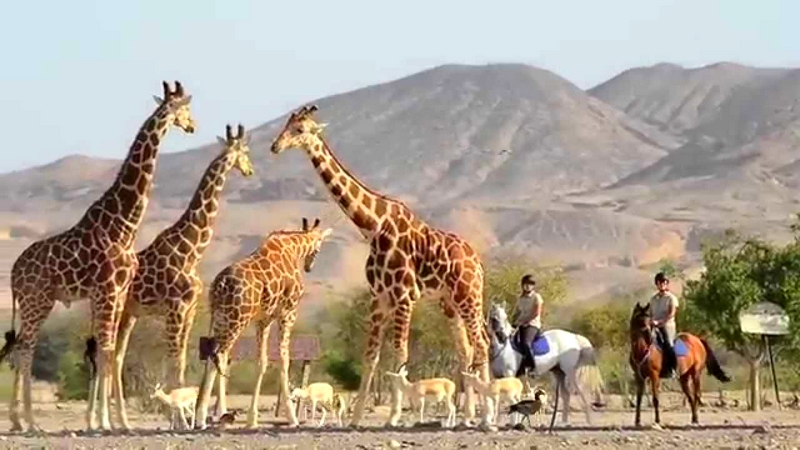 The island is one of region's largest wildlife reserves thanks to decades of intensive conservation work and ecological investment to restore and maintain its biodiversity. The Arabian Wildlife Park on the main island of Sir Bani Yas is today, as a result of this work, home to more than 13,000 indigenous and endangered animals, as well as millions of trees and plants.
The MSC Cruises beach oasis will also offer direct access to the natural reserve, with a range of specially designed excursions that will allow guests to experience the unique beauty of the natural surroundings. These include a horse riding tour, a safari-style nature drive through the reserve as well as a Dhow tour around the island in a traditional powered boat – giving guests the opportunity to see giraffes, hyenas and cheetahs in their natural habitat.
Other key facilities include the MSC Aurea Spa, sports facilities, a family and kids- dedicated area, a Bedouin tent, and a lounge space.
For guests looking for something a little more action-oriented, a 4×4 expedition experience or a high- octane mountain biking session over naturally-created tracks can be booked to enjoy on the main island. There will also be a variety of sporting activities on offer exclusively for MSC Cruises guests, including beach volleyball, football, or water sports such as snorkelling, paddle boarding, sea kayaking and more.
MSC Fantasia, one of the company's largest and newest cruise ships, will visit Sir Bani Yas island starting in December 2016.