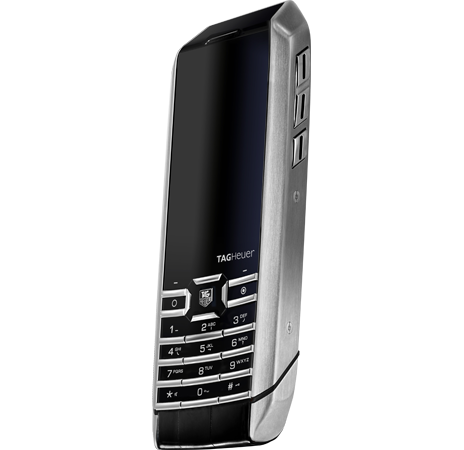 Tag Heuer upgraded its Meridiist luxury communication instrument. The instrument is now thinner, lighter and more powerful, packed with dual SIM slots for maximum connectivity and an exclusive 24/7 worldwide PERSONAL CONCIERGE SERVICE.
"The new MERIDIIST combined the high-end classic design and finishes of a luxury TAG Heuer watch, the finest materials of horology, artisan expertise and avant-garde engineering," says TAG Heuer about its new luxury product.
Sophisticated in engineering, contemporary in design, timeless in its attention to luxury details, the new MERIDIIST is destined for people for whom luxury and exclusivity matter, but only when matched by the ultimate in performance.
The new MERIDIIST collection starts at 3900€, and will be available in TAG Heuer boutiques, luxury mobile boutiques and selected watch and jewelry retailers starting in September.
TAG Heuer S.A., a combination of Techniques d'Avant Garde and the surname Heuer, designs, manufactures and markets luxury TAG Heuer-branded watches, chronographs and fashion accessories and markets Swiss luxury TAG Heuer-branded eyewear and mobile phones manufactured under license by other companies.
Notable wearers and brand endorsers of TAG watches include Barack Obama, Lewis Hamilton, Leonardo DiCaprio, Tiger Woods, Brad Pitt, Shah Rukh Khan, Ben Blowers, Chris King and Tristan Revell.