The new 2016 model year BMW ALPINA B6 x Drive Gran Coupe gains subtle BMW enhancements.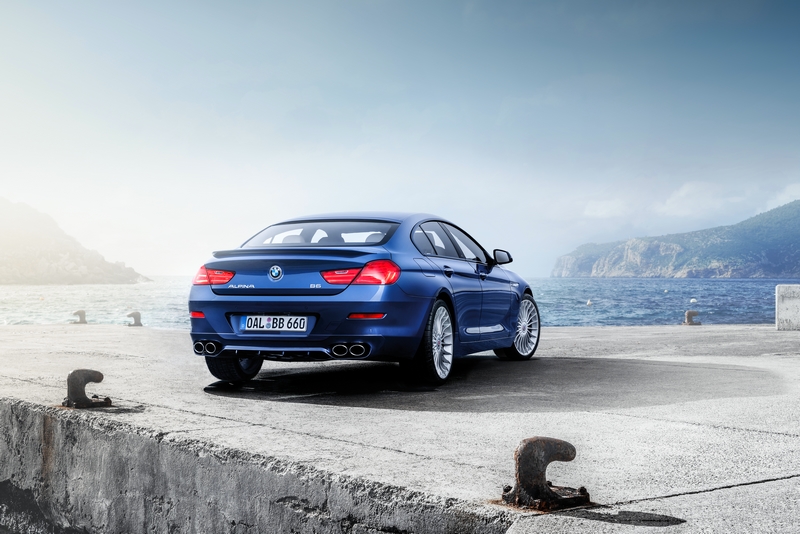 The BMW ALPINA B6 x Drive Gran Coupe is available as a special-order vehicle with capacity-limited production underscoring its exclusivity. The B6's body is manufactured in the BMW 6 Series factory (Plant Dingolfing) and hand-finished with the remaining ALPINA components at the ALPINA factory in Buchloe, Germany. The hand- finishing sequence at ALPINA increases the production lead-time by approximately two weeks.
A more-dynamic front spoiler and fascia enclose the subtly-revised BMW kidney grill, and shape the transition to the new ALPINA hood which features character chines, lending the new B6 xDrive Gran Coupe an even more powerful appearance.
The 4.4 liter V8 Bi-Turbo V-8 engine – known amongst enthusiasts as "the embodiment of power, torque and refinement" – now delivers an astonishing 600 horsepower at 6,000 rpm and maximum torque of 590 lb-ft at only 3,500 rpm. The increase in output of 60 hp over the 2015 model has been achieved through extensive rework of the air intake ducting and air filter housing, with enhancements to the fuel supply system.
The ALPINA sport suspension utilizes BMW's advanced electronic suspension technologies including Dynamic Damper Control (adjustable, adaptive shock absorbers) and Adaptive Drive (Active Roll Stabilization), which work together with the fully-variable torque distribution of the all-wheel drive system to achieve very neutral, agile driving dynamics.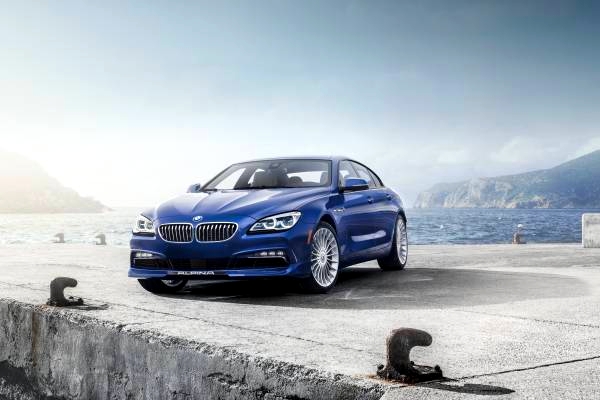 The brake system now features blue calipers with ALPINA lettering on the front axle with brake discs measuring 374 x 36 mm on the front and 370 x 24 on the rear (increased from 345 x 24 mm).
The standard equipment level has been extended to include attractive features such as Full LED Adaptive Headlights with High Beam Assistant, and a discrete new B6 model designation in the B-pillar in high-gloss Shadow Line.
The new BMW ALPINA B6 x Drive Gran Coupe will become available to order starting in March 2015, with US deliveries slated to begin at BMW Centers in June. Pricing will be announced closer to the on-sale date.