$900 cupcake for a 40th birthday celebration.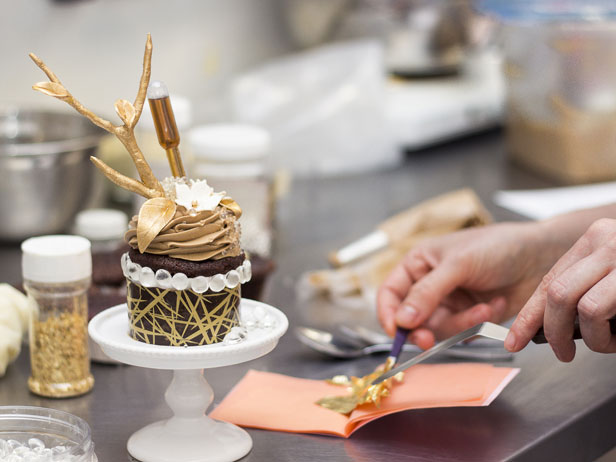 The way to a wife's heart is through extravagant sweets. To celebrate his wife's 40th birthday, a man in Toronto ordered an over-the-top dessert – the most extravagant cupcake possible. The $900 concoction was made with some of the most expensive ingredients in the world and the woman's favourite ingredients like Krug Collection Brut champagne, Normandy butter, 24-karat gold leaves, pastry cream made with champagne, and a limited edition Courvoisier.
"We usually get custom-sculpted cake requests from our wealthy clientele, like a cake in the shape of a grand piano, Corvette or the birthday boy's Porsche but this is the first time we had a customer request to make an extravagant cupcake for his wife's 40th birthday," Lisa Sanguedolce from Le Dolci bakery told AFP.
"The Courvoisier was more to his liking," Sanguedolce told life.nationalpost.com. The cognac was drizzled on top and poured into a small tube inserted into the cupcake.
"The customer was super happy. We used all the ingredients that his wife loved and some things that he loved. It turned out to be a really fun project."
The full list of ingredients included Kona Blue Mountain coffee, sea salt from Camargue, France, organic cane sugar, Valrhona cocoa powder, Tahitian vanilla beans, pastry cream made with Krug Collection Brut champagne, Rosewood Estate honey, Normandy butter, Amadei Italian chocolate, 24-karat gold dust and leaves, and the limited edition Courvoisier.