Meet the world's fastest four-door car. New 2015 Dodge Charger SRT Hellcat is The Quickest, Fastest and Most Powerful Sedan in The World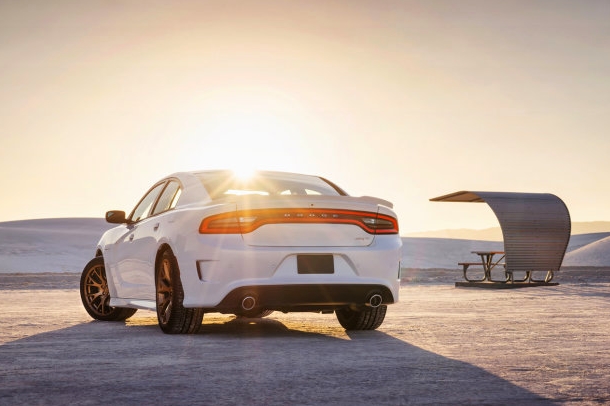 American muscle grows stronger. Meet 2015 Dodge Charger SRT Hellcat, the world's fastest four-door car. The title of the most powerful production sedan in history and the most powerful V-8 Chrysler Group LLC has ever produced is achieved by Hellcat with a 6.2-liter Hemi V8 engine under the hood, 707hp, a quarter mile in 11.0 seconds, and a top speed of 204mph.
New performance attributes include the largest brakes ever offered in a Chrysler Group vehicle – 15.4-inch Brembo two-piece rotors with six-piston calipers, 20 x 9.5-inch wide forged aluminum wheels with Pirelli P Zero performance tires, adaptive damping three-mode suspension and three-mode, heavy-duty eight-speed automatic transmission.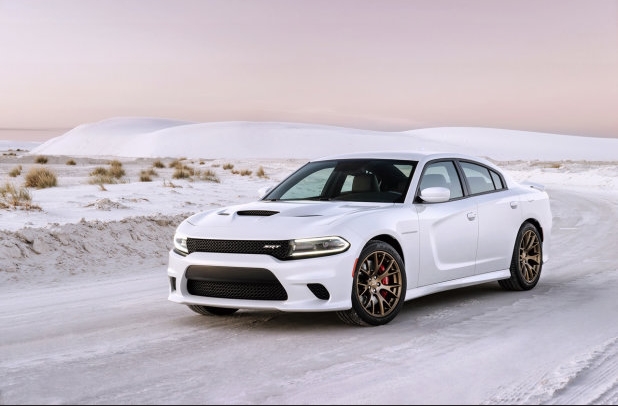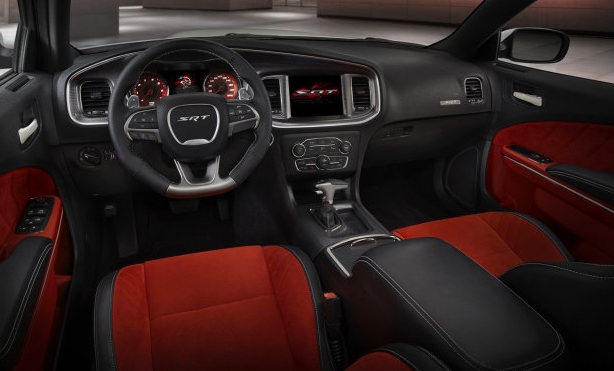 New SRT Performance Pages allow drivers to tailor the driving experience by controlling horsepower, transmission shift speeds, paddle shifters, traction and suspension.
"For the last eight years, a large part of the Dodge Charger's successful formula has been its many personalities. It's a muscle car, a performance sedan, a family capable sedan; its success is that it can be any or all of those things, depending on how the customer chooses to equip their car," said Tim Kuniskis, President and CEO – Dodge and SRT Brands. "And now, with a NHRA-certified quarter mile time of 11.0 seconds and a 204 mph top speed, the new 2015 Dodge Charger Hellcat redefines itself again, as the quickest, fastest, most powerful sedan in the world!"
The car's production is slated to begin in the first quarter of 2015.