Guinness Book of Records: The most expensive and most precious model car in the world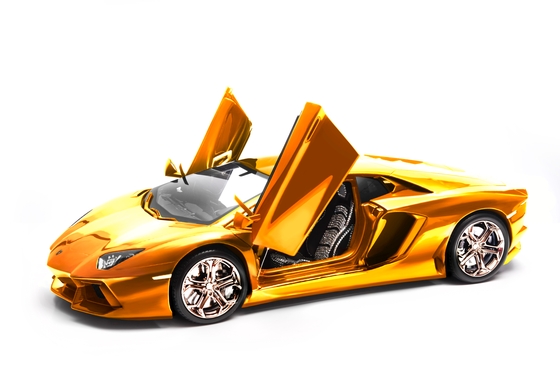 The most expensive and most precious model car in the world is a Lamborghini Aventador LP 700-4 made by the German model carmaker Robert Wilhelm Gülpen, who has been creating luxury car models from solid precious metals such as gold, silver and platinum for the past twelve years. The engineer's latest project will make the Guinness Book of Records. Enthusiasts will have to change their unit of measurement for this model, not kilometres and Newton metres – as the value of this car is measured in carats and ounces
Moreover, the material value of the chosen precious metals and stones alone, in the order of 2 Million Euros, will be a sound investment for life with a real potential for value increase in the future
In case a potential buyer, company or private person, wishes to secure the most expensive and precious model car for himself immediately, before it would go to auction, he can order by Lamborghini UAE or he can approach Robert Gülpen Engineering at Dubai Motor Show 2013 (November 5-9, 2013).
The buyer then has the advantage of exclusivity and may personalize certain detail. Also, the price would be fixed at 5.5 million Euros – and not be raised during the auction. The estimated price of a German auction house is 14,2 million US$. Essentially the model is made of solid gold and platinum. Indeed, it is a piece of art.
The body of the prototype additionally features genuine carbon fiber, as used in Formula 1 cars. And in addition to that the surface is gold.
For Gülpen, the car model name indicates the number of jewels on the front seats to be used: Aventador LP 700-4, that means 700 pieces of precious stones per seat.
Gülpen has created the LEDs of the headlights using high-quality clear diamonds, whereas the rear lights are artistically made of colored precious stones.
In the end it is the customer who will decide exactly what the most expensive and most precious model car in the world will look like – because the buyer can determine according to his preferences, what material will be used.