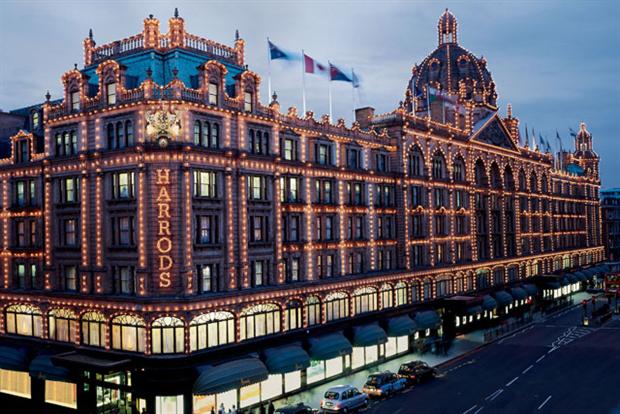 ---
This article titled "Overseas shoppers: who spends what in the UK" was written by Rebecca Smithers, consumer affairs correspondent, for theguardian.com on Monday 14th October 2013 15.22 UTC
UK retailers and tourism bosses have welcomed the chancellor's pledge to relax visa restrictions to make it easier for wealthy Chinese shoppers to splash their cash in the UK.
The simplification of visitor paperwork could boost UK revenues generated by Chinese shoppers by an estimated £1.2bn a year if the country could perform as well as France in attracting Chinese visitors, according to the New West End Company, which represents the capital's flagship shops in Regent Street, Bond Street and Oxford Street.
Recent growth has been fuelled by international shoppers from China and south-east Asia, including Singapore, Hong Kong, Malaysia and Thailand, lured by the tax-free benefits of shopping in the UK and London in particular.
That means sought-after goods such as Louis Vuitton handbags, Hermes silk scarves and Burberry trenchcoats can be up to 30% cheaper in the UK than in China. Richard Brown, vice-president of Global Blue UK, which tracks spending by tourists from outside Europe, said: "These tourists are increasingly targeting the UK as a place to spend their growing wealth."
The World Tourism Organisation has reported that the number of Chinese tourists travelling abroad increased from 10 million in 2000 to 83 million in 2012. About half of them spend more than £3,000 a trip and account for 25% of sales of luxury goods around the world, giving them considerable economic clout.
Chinese visitors spend on average three times more than any other nationality on luxury goods while visiting London – typically top-of-the-range handbags, shoes, watches and expensive knick-knacks.
At John Lewis, the Chinese are the number one spenders in international tax-free sales, with their spending last year accounting for 10% of total international tax-free spend at the retailer – up 19% on the previous year. The Chinese also represented 12% of the total number of transactions at John Lewis, up 12% on the previous year.
Who spends most money in the UK?
Figures from VisitBritain and Global Blue show that these are the nationalities who spend most when they visit the UK. Transaction figures include spending on hotels, shopping and all other expenditure.
1. Middle East Middle Eastern shoppers spend an average of £766 per transaction in the UK. They favour limited edition and luxury brands, particularly, handbags, shoes, watches and fine jewellery. Many luxury retailers based in the UK offer special treatment to Middle Eastern shoppers including VIP rooms for services like tax-free shopping, personal shoppers, translators, and free coffee and tea.
2. China The Chinese are prepared to spend a higher proportion than any other group of their holiday outlay on retail, with average spend per transation at £663. They are motivated buyers as a result of the high tariffs and taxes on luxury goods sold in China, a strong Yuan, and a preference for buying in markets with fewer counterfeit goods and a better selection. European luxury products tend to be 20%-30% cheaper in the UK than in China.
3. Thailand The Chinese boom is inspiring greater consumer confidence in other emerging economies, most notably Thailand, where the cachet for buying British is driving growth. Their shopping patterns are similar to the Chinese, with a desire for well-known superbrands including Chanel, Louis Vuitton and Ferragamo. Thai tourists have an average spend of £661 and favour leather luggage and travel accessories. Stores are now offering cultural training and hiring Thai speaking staff to create a comfortable experience for Thai shoppers.
4. Russia High net worth Russian shoppers typically seek culture, luxury brands and boutique shops when visiting the UK. Status-orientated and prepared to pay high prices, they also expect high standards in return. About 60% of Russians make shopping their number one leisure activity when visiting the UK, spending on average £597 per transaction. The luxury brands they favour are Christian Dior, Versace and Prada.
5. Nigeria A growing Nigerian population in the UK and more frequent direct flights has led to an influx of visitors who are spending more due to a booming oil-driven economy. Nigerians spend on average £573 per transaction and in-store sales to them have risen by 5% over the past six months. Nigerian visitors want to spend not just on luxury, but also at mass market chains including Marks & Spencer and even Prada, as they get better value over here. Nigeria is Britain's second largest trade market in Africa, and 30% of visits to Britain are business-related.
guardian.co.uk © Guardian News & Media Limited 2010
Published via the Guardian News Feed plugin for WordPress.