50th anniversary of Cleopatra.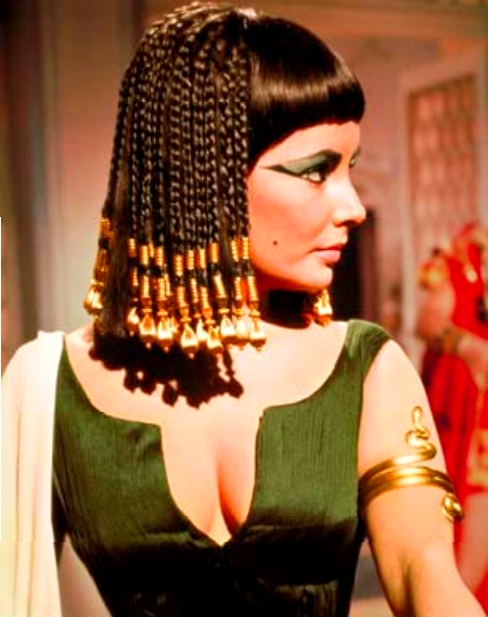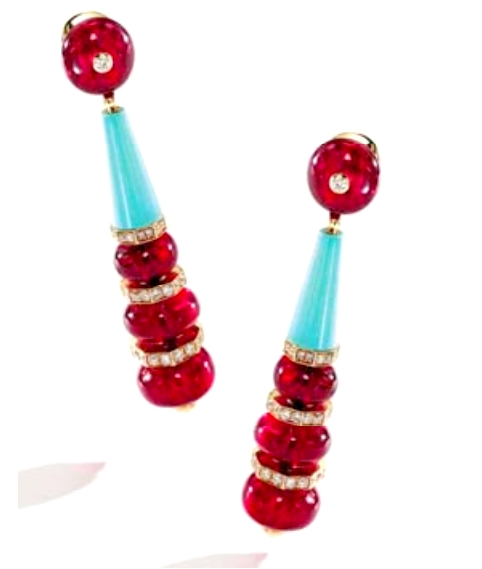 Bulgari has created a pair of one-of-a-kind contemporary earrings – reflective of the dramatic colors and motifs of ancient Egypt – in honor of the 50th anniversary of the film CLEOPATRA. Considered one of the grandest cinematic spectacles of all time, CLEOPATRA took home four Academy Awards and was the highest grossing movie of 1963. It was on the set of the film that the onscreen love affair between Cleopatra and Mark Antony spilled over into real life and its stars Elizabeth Taylor and Richard Burton. Their legendary romance not only captivated the world, it also began their enduring love of Bulgari's jewelry.
The 50th anniversary of CLEOPATRA also is honored this year by the film's Blu-ray debut. The 2-Disc 50th Anniversary Edition, which debuted in May of this year, is artfully packaged with a full-color book featuring rare images that provides a fascinating behind-the-scenes look at the making of this legendary film.
Sotheby's announced that Bulgari will offer the custom-designed pair of earrings inspired by Elizabeth Taylor and her film
CLEOPATRA in the 11 December 2013 auction of Magnificent Jewels in New York. Bulgari will donate the full proceeds from the sale of the jewel, a Pair of 18 Karat Gold, Spinel, Turquoise and Diamond Earrings (est. $18/22,000*), to the Elizabeth Taylor AIDS Foundation (ETAF).
The earrings will be featured in preview exhibitions at Sotheby's London, Geneva and Los Angeles galleries, prior to the public exhibition in New York beginning 7 December.
The Elizabeth Taylor AIDS Foundation (ETAF) was established by Elizabeth Taylor in 1991 to raise funds and awareness to fight the spread of HIV/AIDS, and to provide assistance for those living with the virus. With its focus on direct care and prevention education, ETAF provides funding to AIDS organizations throughout the world, providing support services to populations in need.