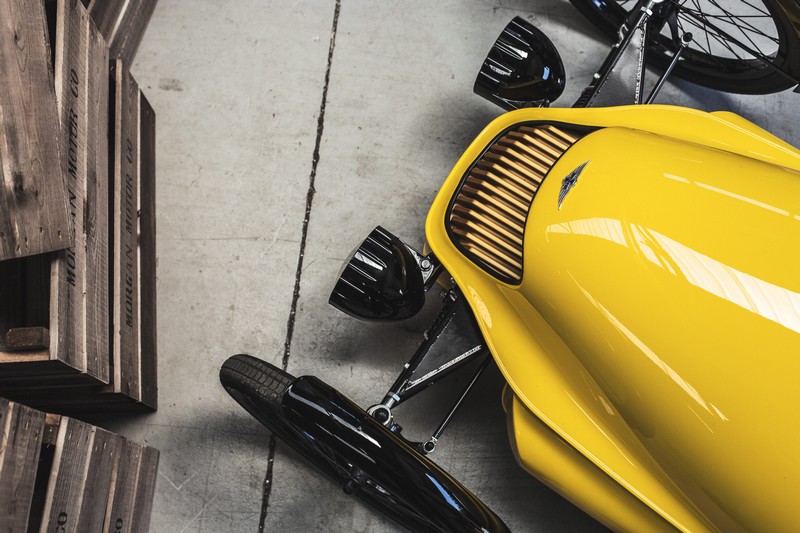 In 2016 Morgan Motor Company, the family-owned British motor car manufacturer that was founded in 1910 by Henry Frederick Stanley Morgan, announced their first production electric vehicle. Capable of 100mph and 0-60 in 8seconds, and still entirely coach-built, the EV3 has received great acclaim from motoring press and enthusiasts alike following its launch at the 2016 Geneva Motor Show.
Morgan continues to celebrate this new chapter in their manufacturing history by announcing the arrival of the EV3 Junior targeting aspiring young Morgan owners.
The newly-announced mini EV3 Junior is entirely handmade and features a carbon fibre body, wooden dashboard and hand stitched leather interior.
The EV3 Junior toy car is capable of travelling at 16kph forward and in reverse at a limited speed. A choice of Sport Red, Sport Green or Sport Ivory paint, with black or tan leather, is offered as standard. Any paint colour from Morgan's range of 40,000 can also be selected at a small cost. Further personalisation is offered with fun sticker packs which can be re-applied as desired.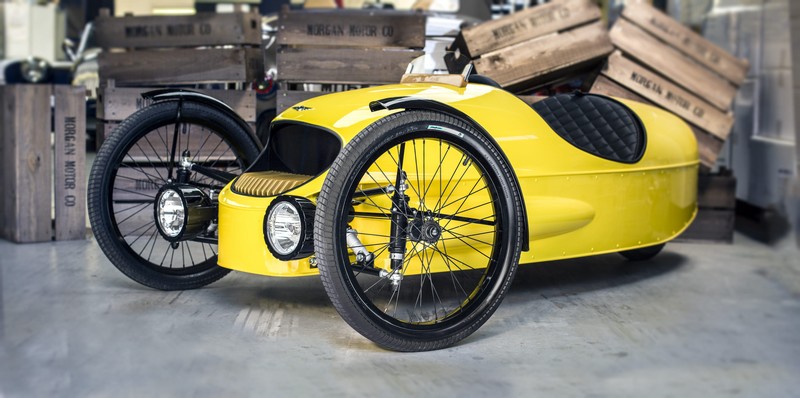 Other features include working lights and authentic enamel badge detailing. Charging is carried ouby the charger provided and takes 4 hours. An average range of 10 miles can be achieved depending on driving style. Morgan cars are known for being lightweight and small, however the EV3 Junior is smaller than most and therefore is only suitable for children over the age of 6.
Priced from £6,662.50 +VAT, Each EV3 Junior (an official Morgan product) is supplied with a handbook and a 12-month warranty. The toy car is fully CE certified.
Morgan is based in Malvern Link, an area of Malvern, Worcestershire. The automotive company has stated that they produce "in excess of 1300" high-end cars per year, all assembled by hand. The waiting list for a car is approximately six months, although it has been as long as ten years in the past.
A visitor centre and museum feature exhibits about the company's history from Edwardian times until the present day, developments in automobile technology, and a display of automobiles. There are also guided tours of the factory.