Customized Salvador chairs: The worlds of fashion & design fight poverty and injustice with an exciting new project presented at 2015 Salone del Mobile Milan.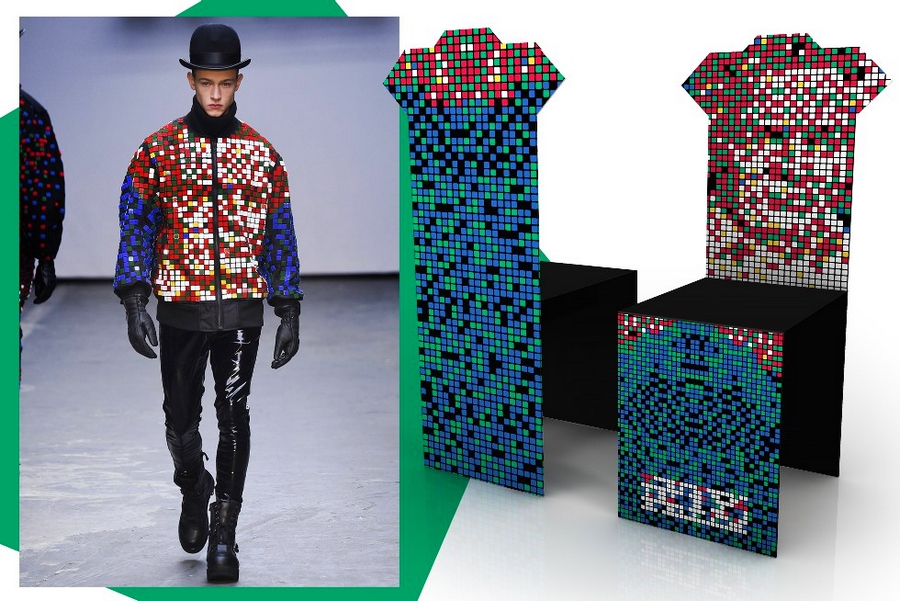 Five internationally renowned fashion designers, Fausto Puglisi, Yaz Bukey, KTZ, Manish Arora and Corto Moltedo, have each re-envisioned the iconic Salvador chair to create a series of limited edition pieces.
The one-of-a-kind creations are auctioned on Ebay starting from the 13 April 2015. All of the proceeds raised by the customized Salvador chairs will go towards Oxfam Italia, who are working to find lasting solutions to poverty and battling worldwide injustice.
The auction coincided with the Salone del Mobile in Milan, where the 'Altreforme Goes Fashion' collection is on display at the old Church of San Carpoforo in Brera.
Each individual design will be produced in a limited series of miniature versions. Available exclusively in store and online at LVR.COM, the special collection will launch in June 2015, as part of the 11TH Edition of Firenze4Ever and Pitti Immagine.