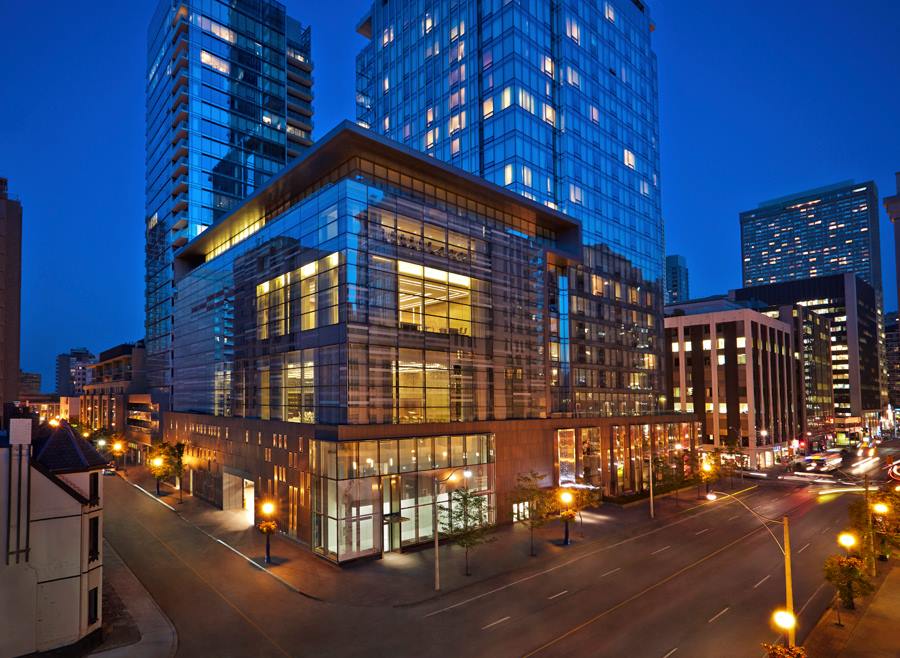 Nothing tastes as good as five-stars feels. Four Seasons Hotel Toronto's recent recognition by Forbes Travel Guide with the coveted Five-Star Rating officially makes them the first and only hotel in Canada that has ever been awarded both the AAA Five Diamond and Forbes Travel Guide Five-Star rating. Forbes Travel Guide and AAA have a team of expert inspectors who anonymously evaluate properties against hundreds of rigorous and objective standards, providing consumers the insight to make better-informed travel decisions. The flagship hotel achieved the highest possible ratings by both institutions in only a year of operation.
"Our Star Ratings recognize the finest hotels in the world. They serve as guideposts for consumers seeking exceptional travel experiences, and our primary mission is to serve the consumer," said Michael Cascone, President of Forbes Travel Guide.
"Four Seasons Hotel Toronto was built to be the brand's global flagship," said Dimitrios Zarikos, Regional Vice President and General Manager of the hotel.
"Both ratings are a testament to our team's hard work and the exceptional service we extend to our guests and we are proud to achieve this recognition."