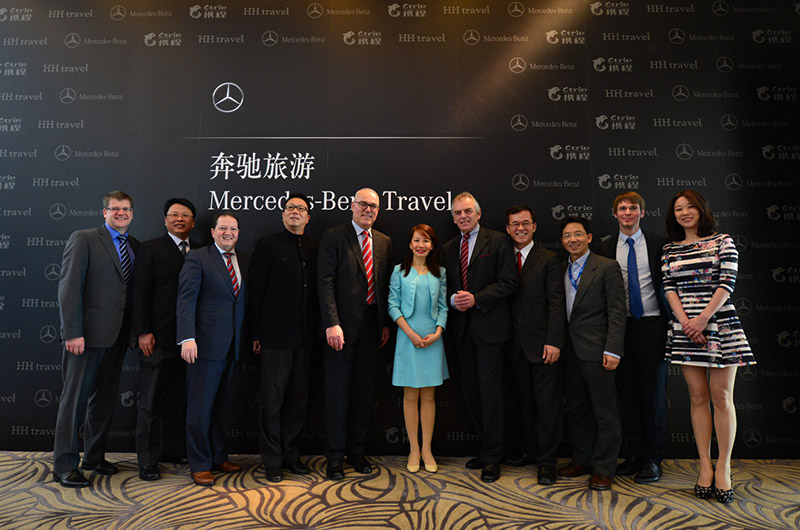 Premium and high-end car manufacturer Mercedes-Benz is breaking new ground by entering the premium travel business with Mercedes-Benz Travel, being the first automotive brand entering the international market for premium travel services. The Stuttgart automaker presented its new "Mercedes-Benz Travel" brand in Shanghai. The first market for this new business concept will be China, announced the company.
Mercedes-Benz Travel was developed by Business Innovation, Daimler's own "think tank" for innovative business models beyond the automobile, and made ready for the market.
"Individual mobility is our core expertise. We have been working on this for 128 years. Our goal is to move people and Mercedes-Benz Travel enables us to do just that, but in a new way," said Wilfried Steffen, head of Business Innovation, during the presentation of the all-new premium travel brand. "As first step into the premium class travel business, we will develop and offer unique products for travel-loving, sophisticated customers in the Chinese market. You do not have to be owner of a Mercedes-Benz; the offer is open to every interested globe- trotter in China. Our long term goal is to expand our premium class travel service gradually into other countries."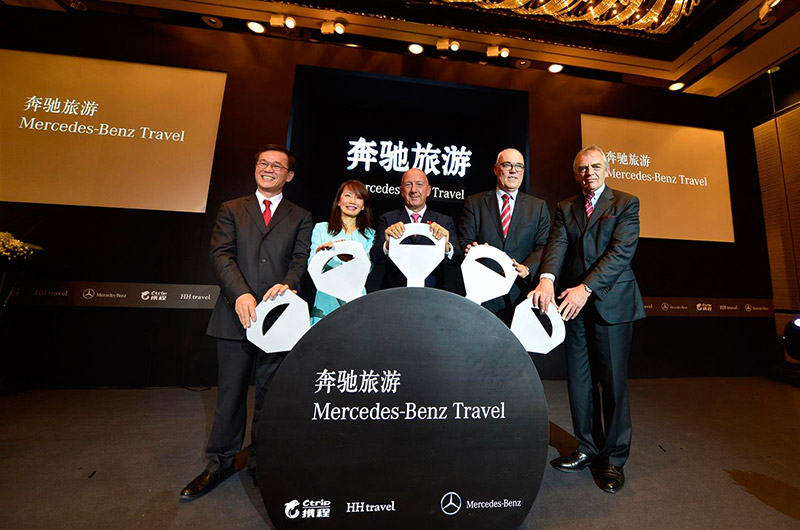 Destinations in Europe are combined with carefully chosen thematic routes and premium events into travel packages for small groups. For the realisation of the tours, Mercedes-Benz Travel collaborates with Eurotours, the biggest Incoming Agency in Central Europe.
A wide range of interests will be covered for travellers: from attending spectacular events, through thematic tours in sports, fashion or for technology enthusiasts, as well as offers for those interested in culture. Customers will have the opportunity to get a glimpse behind the scenes during their travels and enjoy unique experiences in direct contact with their hosts. Every tour is a little bit about building mutual understanding between cultures along the lines of "Where guests become friends".
Expected from the end of February, Chinese customers will be able to book tours on a dedicated Mercedes-Benz Travel Website as well as via call centre. The first departures of tours are scheduled to take place in mid-year.