Diarmuid Gavin is back with The British Eccentrics Garden featuring bizarre garden gadgetry that comes to life every 15 minutes.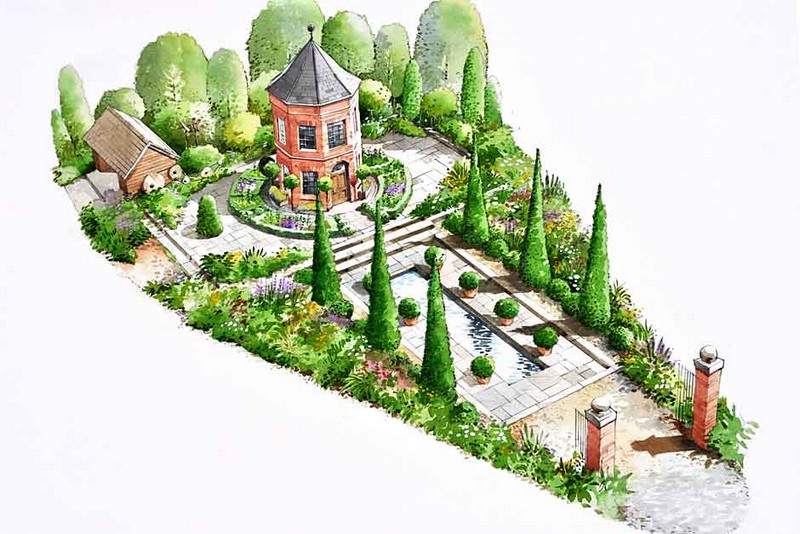 Once again in May, Chelsea will be packed with amazing plant displays and the best cutting-edge garden designs. For five days in May, the grounds of the Royal Hospital Chelsea will be transformed into the world's greatest flower show.
For 2016, Harrods announced its second year at the Royal Horticultural Society Chelsea Flower Show (taking place from Tuesday 24th until Saturday 28th May 2016. Showcasing 'Harrods British Eccentrics Garden', the unique space has been designed and created by award-winning gardener and TV personality, Diarmuid Gavin.
The Harrods British Eccentrics Garden is inspired by kinetic sculpture from some of the UK's most imaginative minds. The scene will be also active, entertaining and playful. Every quarter of an hour, the garden will engage in a short performance.
"This year, we wanted to create a garden that would embody the essence of tradition, beauty, innovation and excellence – a garden that would capture a quintessential British style and perfectly reflect Harrods values and traditions, but with a playful and quirky twist. Harrods has had a working relationship with Diarmuid for more than 10 years and we felt he would be the perfect person to design our garden and bring this vision to life," commented Michael Ward, Harrods Managing Director.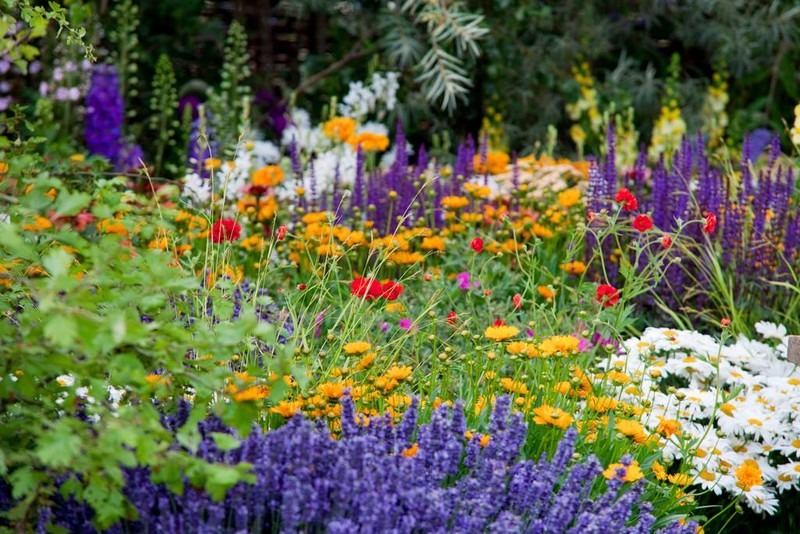 Taking a break from his signature contemporary gardens, Diarmuid Gavin has designed an alternative take on a quintessentially English garden, in which he embraces flowering herbaceous perennials, formal topiary and regimented structure. A touch of quirky eccentricity will also feature by way of an homage to English cartoonist and illustrator, William Heath Robinson, who was best known for his drawings of complicated machines designed to achieve simple outcomes.
Heath Robinson's playful drawings have made him one of Gavin's unconventional British heroes, and with the Heath Robinson ideology played out in the Harrods garden, the quirks, humour and eccentricities of what it means to be British will be reflected. Bobbing Buxus spheres, twirling trees, pop-up flower beds, garden furniture which flips, automatic shearing topiary machines, a rotating carousel herb bed and an octagonal folly, which raises its hat in a final flourish, are just some of the Heath Robinson-inspired elements.
Helen Dillon, garden writer, lecturer, broadcaster and one of the world's most celebrated plantswomen, will be joining Gavin on this project, together with a team of experts from the architecture, engineering and blacksmithing industries.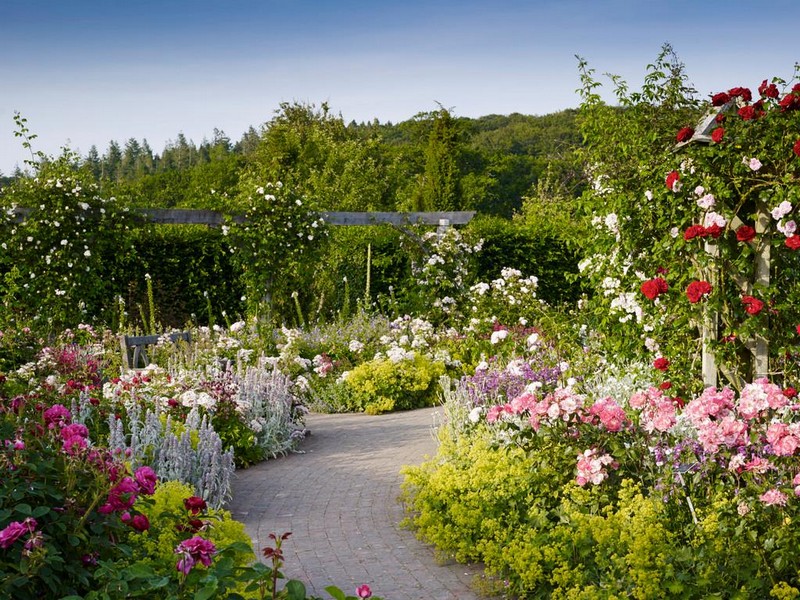 Some of the show-stopping displays at RHS Chelsea Flower Show 2016 (24-28 May 2016) include:
Photographic exhibits and a floral arch to celebrate the 90th birthday of the RHS patron, HM the Queen.
A 60-foot carriage from Belmond British Pullman, which will form part of the 6,000sq ft planted-up station in the Great Pavilion
The RHS Garden for Health, Happiness and Horticulture designed by Ann-Marie Powell, and the Modern Apothecary Garden designed by RHS Ambassador Jekka McVicar.
The memorable poppies tribute by Phillip Johnson at the entrance to the show
An acoustic garden inspired by world-leading percussionist Dame Evelyn Glennie will play musical notes to visitors
Horticultural inspiration from around the world, including Jordan, the Netherlands, Cambodia, Japan, Chile, Australia and more.