The Azure Qiantang, a Luxury Collection Hotel, Hangzhou Debuts in China's "Paradise on Earth"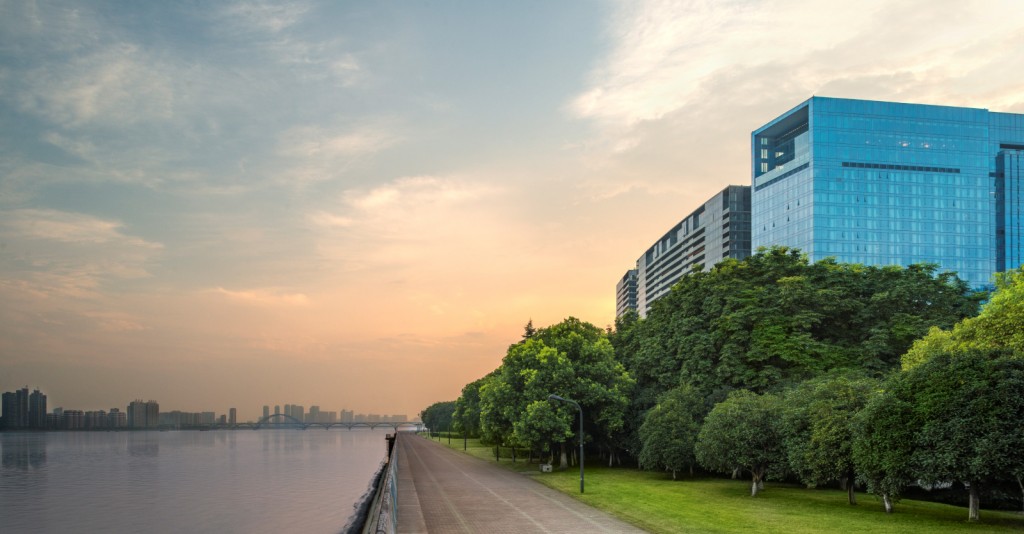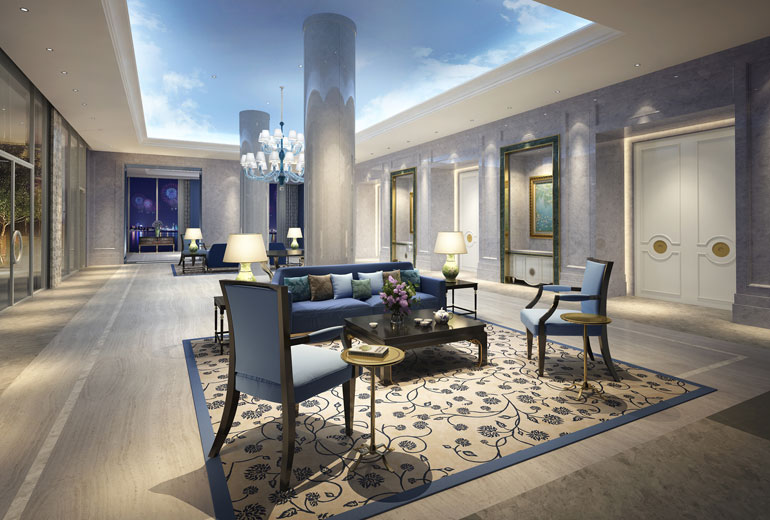 Hangzhou, which is famed across China for being the "Paradise on Earth", has a deep and long cultural heritage and rich and enchanting natural scenery. The city is also renowned for its beautiful West Lake, fine-quality silk, delicate Longjing (or "Dragon's Well") Tea, as well as world's largest and most spectacular tidal bore on the Qiantang River.
The capital of China's Zhejiang province welcomed The Azure Qiantang, a Luxury Collection Hotel Hangzhou. 2014 marks a milestone year for Starwood's Luxury Collection brand in China, with two exceptional hotels joining the ensemble of 88 hotels around the world.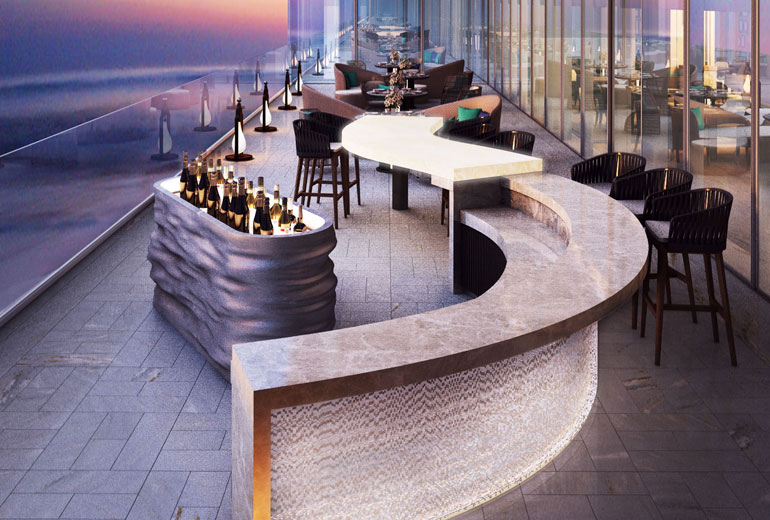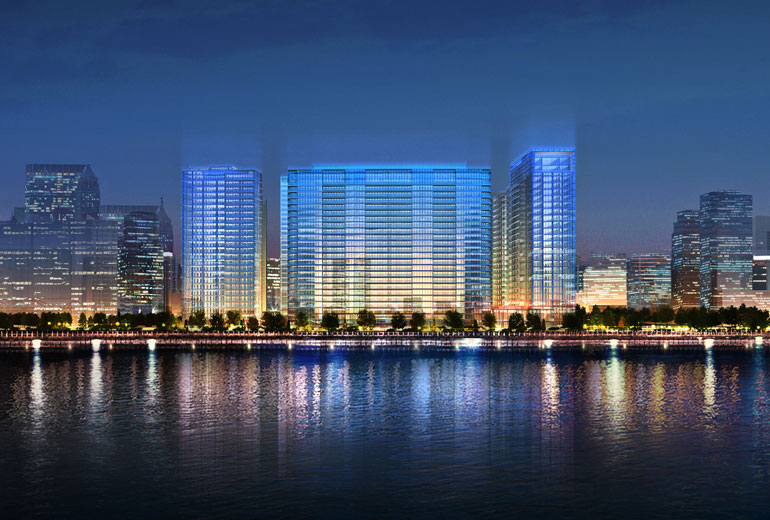 Situated along the Qiantang River, legendary for the world's biggest and most spectacular tidal bore, The Azure Qiantang is designed by world-renowned architect Mr. Pierre-Yves Rochon. The new luxury hotel uses a blue glass colored structure which showcases design elements that reference the surging waves of the Qiantang River, merged harmoniously with the colors of the sky.
The new hotel is named after "Memories of the South", a masterpiece written by renowned Tang Dynasty poet Bai Juyi. The hotel boasts 205 guest rooms and suites, all with spectacular views of the Qiantang River. The hotel is equipped with a swimming pool, spa and a 24-hour fitness center for guests to pursue moments of deep relaxation or invigorating workouts.
The hotel spa will feature seven treatment rooms and three massage rooms, offering moments to replenish the mind and body inspired by five of Hangzhou's surrounding water elements, including the river, canal, stream, lake, and sea. Signature treatments include the "Enchanting Lotus Facial Therapy" which uses a potent blend of lotus extracts combined with ingredients rich in anti-oxidant, as well as the "Warm Seashell Bodyworks" which uses special heated seashells on fatigued muscles to provide deep relaxation, opening the energy channels.
With the openings of The Azure Qiantang and very recently The Castle Hotel in Dalian, The Luxury Collection brand includes six hotels as part of its distinguished portfolio in China, including the legendary Astor Hotel in Tianjin, Twelve at Hengshan and The Hongta Hotel in Shanghai, and The Royal Begonia in Sanya.
Every summer, The Qiantang River attracts large crowds of international spectators to witness this impressive natural phenomenon, which dates back over 2000 years to the Han-Wei Period, and reached a peak during the Tang Dynasty. The Annual Qiantang Autumn Tidal Bore, which occurs on the 18th day of the 8th Lunar month, is considered the world's largest tidal bore for its width and scope with sweeping waves fiercely thrashing along the river banks, making it one of China's most unusual and spectacular sights.