A new addition to the Vertu Aster collection. The marriage of a revered and ancient Japanese craft with a quintessentially English smartphone – Vertu Aster.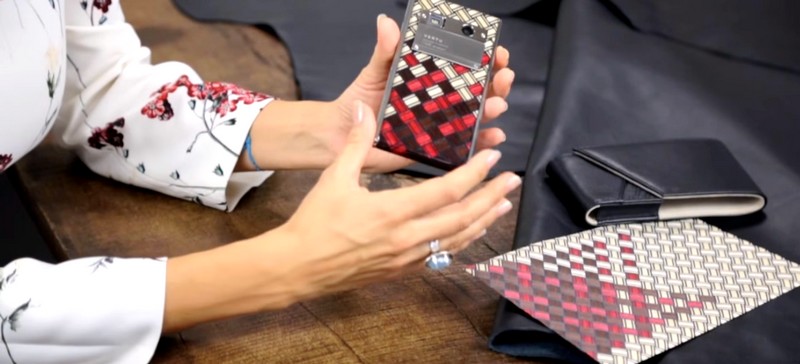 Luxury smartphone creator Vertu continues to pioneer the use of innovative and high-performance materials with a new limited edition called Aster Yosegi Wood. The new luxury phone fused traditional Japanese art with British craftsmanship. The model joins Calf, Ostrich, Stingray, Python, Alligator and Quilt in adorning Vertu Aster.
Yosegi woodcraft is a form of traditional Japanese marquetry which originated over 200 years ago during Japan's culturally rich Edo Period. Wooden strips made of Basswood dyed in different colours are carefully laminated together to form an oblong rod. Many rods are combined to form a large wooden block. The master craftsman then delicately shaves off a veneer layer, which showcases the intricate pattern that is characteristic of Yosegi.
To create the protective gloss finish on the veneer, up to six layers of lacquer are hand applied by master craftsman with repeated sanding and polishing, resulting in the exceptionally tough and beautiful glossy surface. This notoriously difficult and laborious process is shrouded in secrecy, says Vertu. Only the most highly trained and dedicated Japanese craftsman are privilege to the nuances of the process.
"Extraordinary materials have always formed a fundamental part of the Vertu story. They differentiate our products from any other technology brand out there. But there are multiple challenges to overcome when using luxury materials on a mobile technology product," explains Vertu Head of Design Hutch Hutchison.
"One issue is size; on a phone every 0.1mm counts. The technical functionality of the product itself is also something we need to keep in mind; we can't use conductive materials in most areas of the product as they could disturb the antenna performance. All our materials need to meet the difficult balance between a luxury look and feel, robustness and quality, after all, a mobile phone is used almost 24/7 so our devices have to be able to withstand a great deal; our quality standards for every material we use have to be extremely high," added Hutchison.
"The idea to use wood for a special edition is kind of a natural progression to me: it is a luxury material, it is a natural growing resource, you can create beautiful patterns and designs with it… and it also fulfils all of our technical needs, it is light, non-conductive, strong and durable," continued Hutchison.
Vertu selected a Checkerboard (Ichimatsu-Ajiro) Yosegi pattern which combines traditional designs deriving from bamboo weaves and fishnets. This matches the current trend for woven materials which can be seen across all industries, from fashion accessories to interior design and architecture.
Limited to 50 units, the Aster Yosegi Wood phone comes with a beige and black calf leather case. It is lined with luxurious suede leather and is adorned with an embossed pattern echoing the black lines of the pattern of the wood marquetry.
Vertu has worked with Hasselblad, the world's most renowned professional photography brand, to perfect the image tuning of the Aster camera. The Hasselblad-certified 13mp rear camera has a sapphire crystal lens and anti-reflection coating, while the front facing camera facilitates video calling. The 4.7" full HD display has a resolution of 473ppi and is protected by the 5.1" sapphire crystal screen.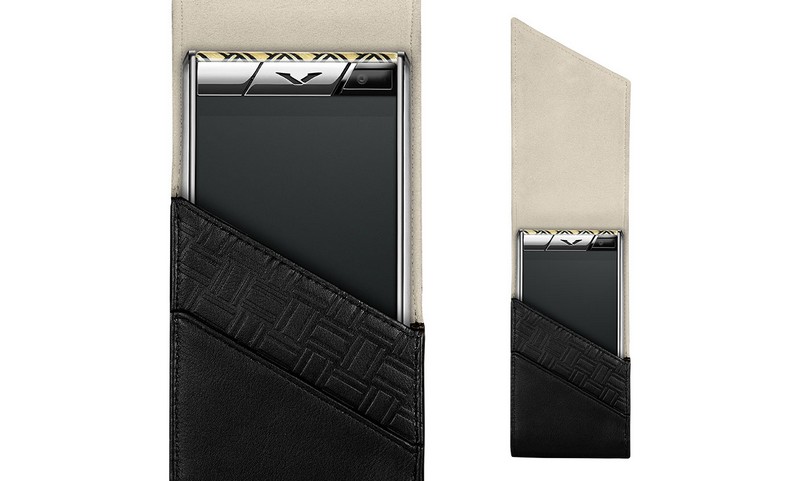 The latest, high-performance smartphone from the English manufacturer of luxury mobile phones is the new Signature Touch, The new device balances high performance technology, dedicated services and peerless build quality and materials and boasts Vertu's most vibrant display ever. This clarity of image is complemented by the extraordinary sound experience featuring Dolby Digital Plus virtual surround sound.
Encased in handcrafted, fine leather and grade 5 titanium, it is Vertu's highest ever technical performance smartphone. Android 5.1 Lollipop promises improved speed and clarity and Vertu's full portfolio of services, which comprise Dedicated Concierge as well as Vertu LIFE and Vertu CERTAINTY packages ensure a seamless user experience.