Ready-to-Want: Miuccia's Pradasphere exhibition introduced at Harrods.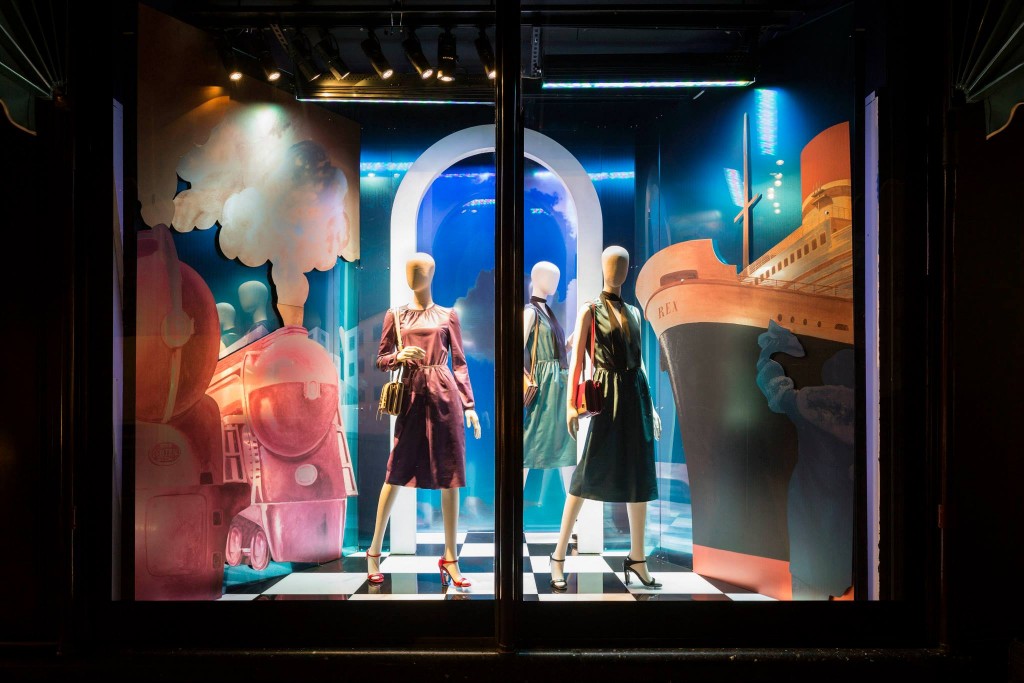 Hailed as 'the anatomy of fashion', Prada came to Harrods with #Pradasphere, a month-long exhibition tracing the universe of Miuccia Prada. The immersion into the world of Prada's ground-breaking approach to fashion began at the first Pradasphere Café, which serves Italian delicacies with customary Prada style. Prada fans can enjoy cicchetti, traditional Italian aperitifs.
Until May 29th, Harrods Knightsbridge hosts Prada as an honoured guest. The celebration includes 40 windows, a pop-up store, multiple screen displays, an elegant Marchesi café, and Pradasphere: an exhibition that traces the company's multivalent obsessions—from fashion and accessories to art, architecture, cinema, sport and beyond.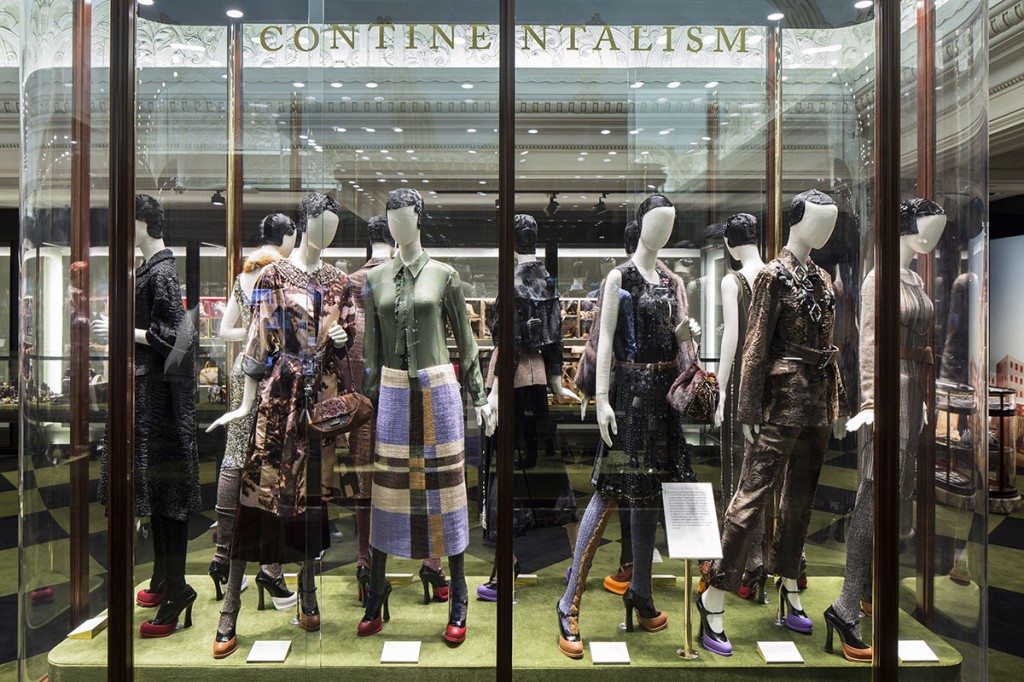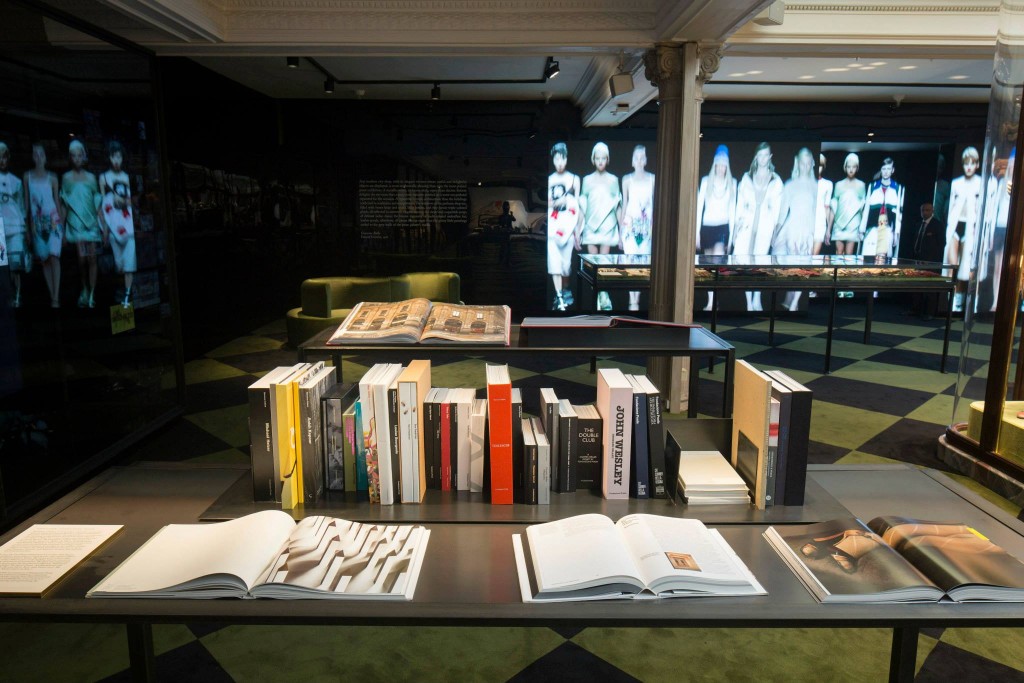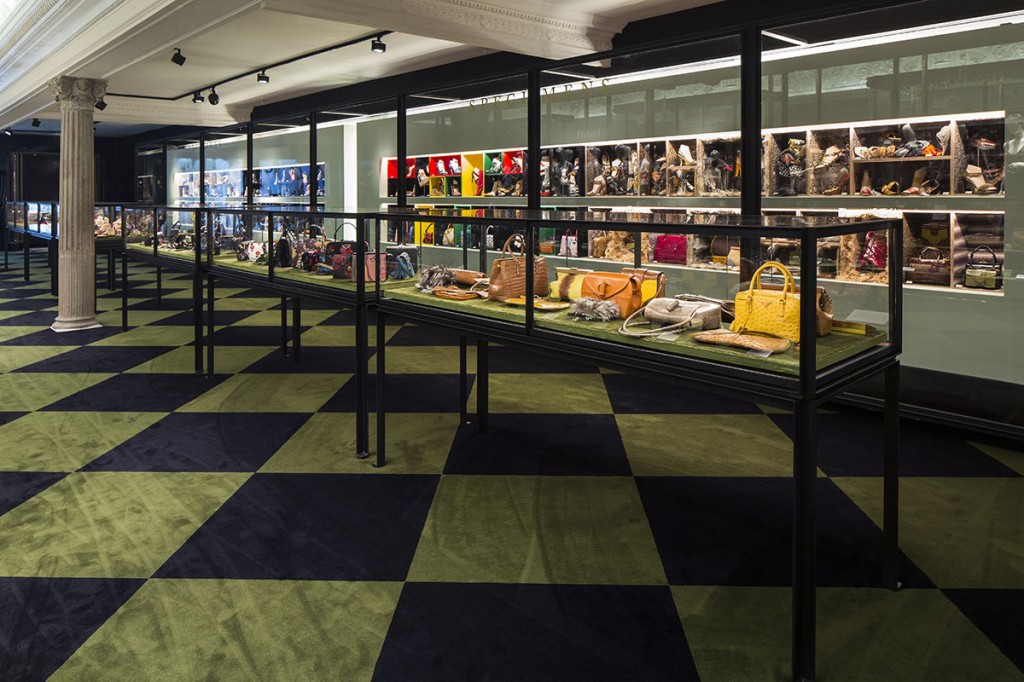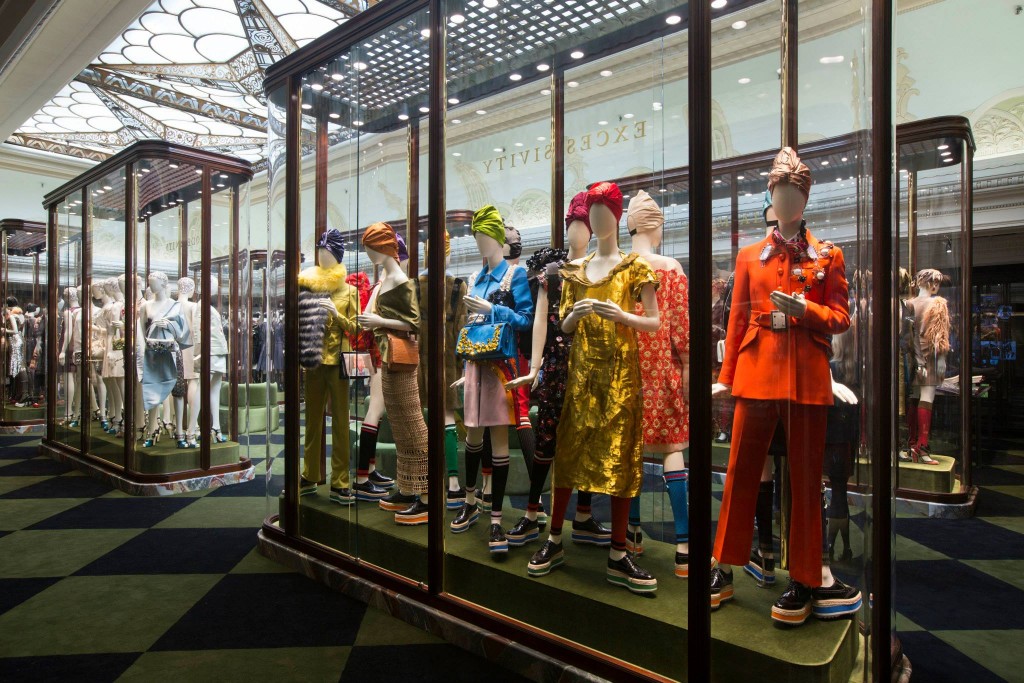 Michael Rock, the exhibition's curator, is describing it as the 'natural history museum of Prada; a series of experiences that breaks down her incredible body of work'.
"Pradasphere is a portrait of one of our generation's most creative minds," curator Michael Rock said about the exhibition inspired by Giacomo Balla's Futurist Universe (1918).
Eschewing traditional fashion categories, Pradasphere is, instead, showcasing Miuccia Prada's key looks according to six typologies:
Continental – Inspired by European history and its link to politics.
Modernity – What does it mean to be modern?
Excessivity – When is too much not enough?
Animality – Dressing is a primitive instinct, inspired by 'beastly' textures: feathers, reptiles, fur and animal prints.
Figuration – Inspired by prints and patterns.
Fe-masculinity – The blurring of the lines between female and male.
Pradasphere is on display from Friday 2nd to Saturday 31st May 2014 and is located on the Fourth Floor of Harrods.