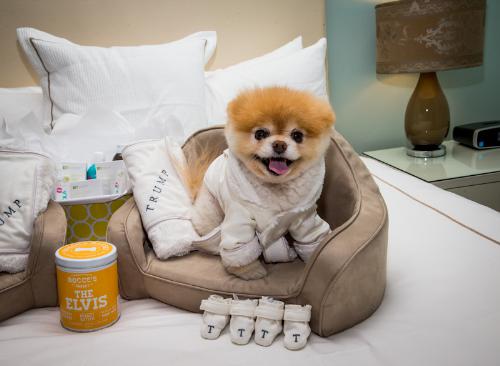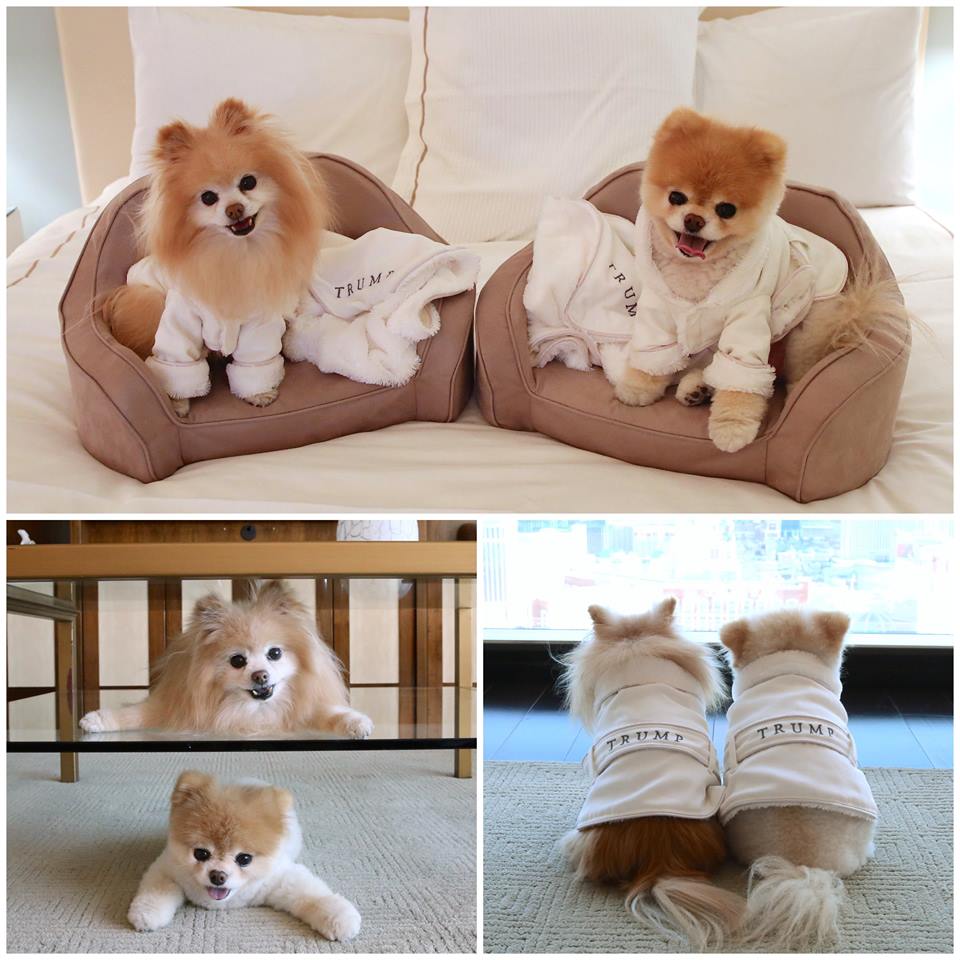 National Pet Month is a celebration of the benefits that pets bring to people's lives – and vice versa. It is observed annually in the United States in May and during the month of April in the United Kingdom.
"The World's Cutest Dog," Boo and his friend Buddy helped kick off the National Pet Month celebration in the U.S. at Trump International Hotel Las Vegas, one of the leading hotels in Las Vegas to offer pet friendly services and amenities. The hotel invited guests to bring along their precious pooches from May 1, 2014 through National Dog Day on August 26, 2014, to receive a complimentary Trump posh puppy collar and a new organic Pet Sunscreen Spray, which will be released exclusively at The Spa at Trump Las Vegas this month.
As part of the hotel's exclusive Trump Pets program, four-legged guests enjoy gourmet treats, water bowls with fresh bottled water, plush dog beds, an easily accessible pet park, and dog- walking services that can be arranged through the hotel's elite Trump Attache team.
The furry jet-setters stayed in a luxurious penthouse suite on the 62nd floor, where they lounged around in Trump monogrammed puppy robes and slippers, slept on plush dog beds and blankets, and were waited on paws and foot. Pet guests (dogs only) must weigh less than 25 pounds and there is a non-refundable $200 pet cleaning fee.