Annie Leibovitz's first foray into car photography. How she captured an American legacy in a few select shots.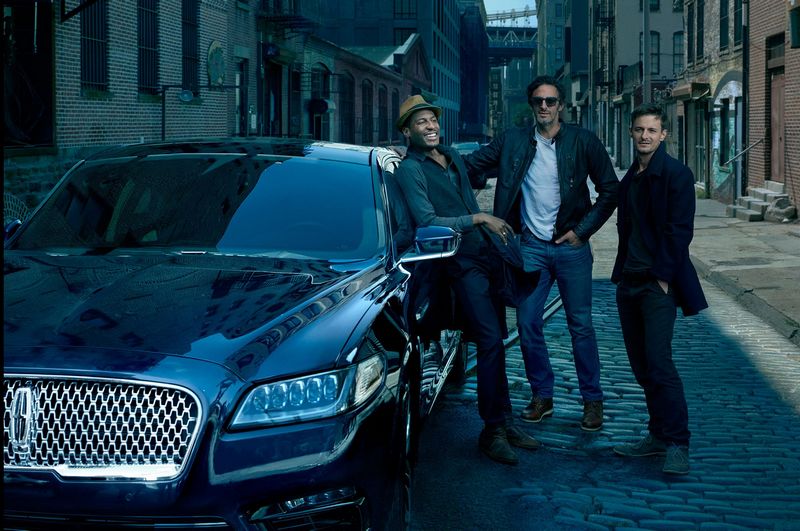 Acclaimed photographer Annie Leibovitz called on memories of childhood trips and the romance of the open road as inspiration for a series of photographs to introduce the highly anticipated Lincoln Continental. "That's Continental," is the tagline for a series of Leibovitz photo spreads.
Leibovitz, admired for her use of bold color and unconventional poses, has photographed celebrities, literary icons, politicians and high-profile events. Her work has included covers for Rolling Stone and Vanity Fair – the latest featuring rock legend Bruce Springsteen. This is her first foray into car photography.
"We partnered with the world's pre-eminent portrait photographer to launch the new Lincoln flagship," says Kumar Galhotra, president of The Lincoln Motor Company. "Annie Leibovitz is a photographer of substance. The rich, warm emotions her photos evoke mirror the feelings we want our clients to experience on all their journeys in the new Lincoln Continental."
"Annie creates rich, engaging narratives through her photographs," commented John Emmert, group marketing manager of The Lincoln Motor Company. "And in this story, the Continental is the key character that enables a memorable journey."
The new Lincoln Continental is the ultimate in quiet luxury and effortless power, heralded for its superior craftsmanship, inviting interior and thoughtful design details. The vehicle has been expressly designed for discerning clients seeking a world-class driving experience.
The photos for the campaign were shot in and around New York City with a small group – Leibovitz, her crew and the non-professional models – an actor, an artist, a musician and a film director (who brought along his dog, Seven, also featured in the photos).
The choice of surrounding the Continental with non-professional models reflects Leibovitz' insistence on authenticity – another trait she shares with the Lincoln brand.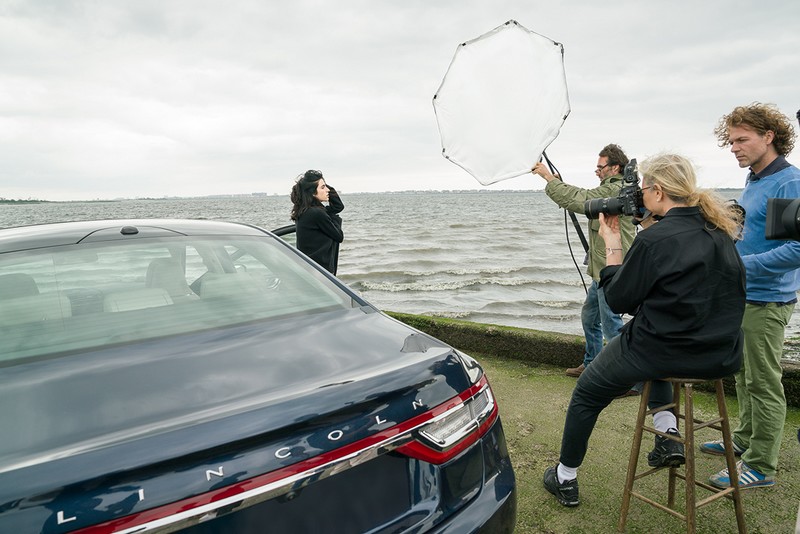 Although the original assignment required only six photos, Leibovitz, true to her nature, researched a route and created an entire narrative that was inspired by childhood road trips she took with her father.
"She said that's how she first developed her photographic eye – by looking out the back window at the horizontal framing of the landscapes of America," says Emmert. "So in the end, we have 10 different shots that tell a story with a nice backdrop of rural and urban – and all decidedly unconventional in terms of car photography."